Arighi Bianchi leverage Klevu's full Product Discovery Suite
50%
Increase in Average Order Value from Search
94%
Decrease in bounce rate from search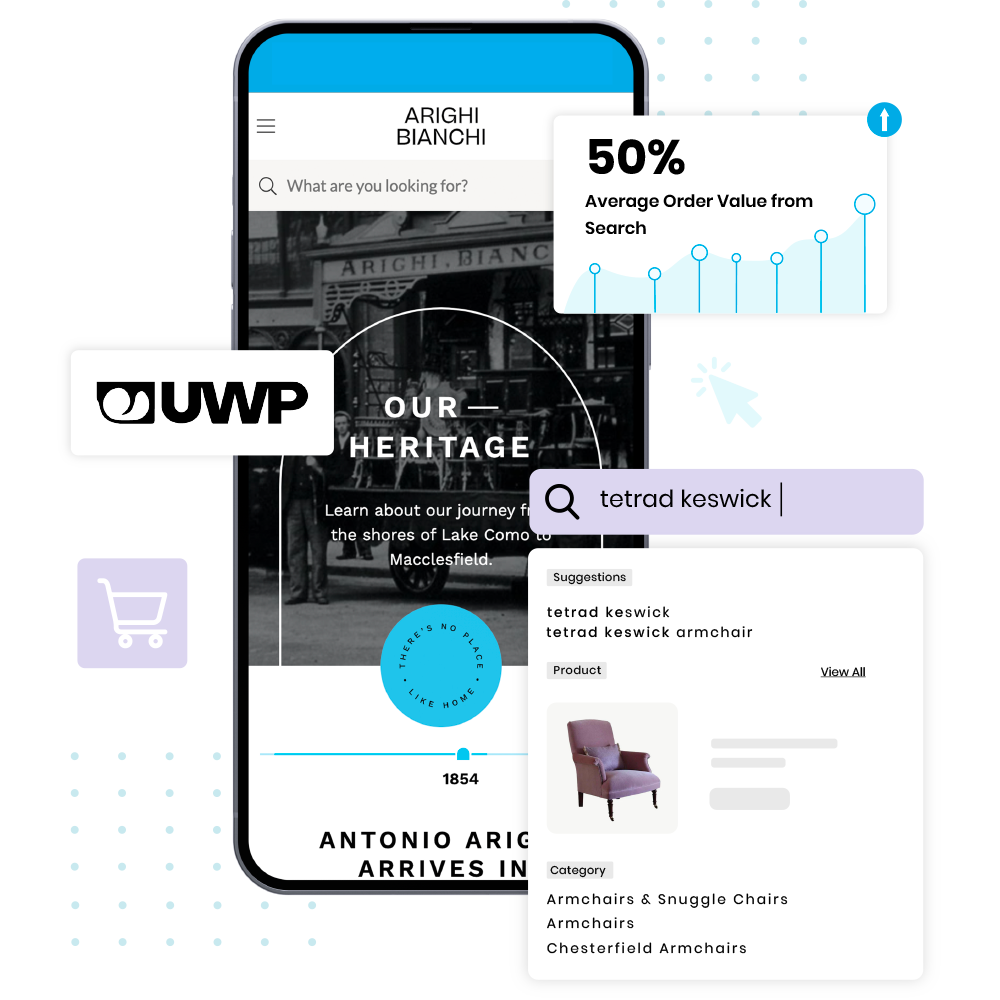 Founded back in 1854, Arighi Bianchi is a luxury home furniture and decor company. With a mix of traditional and contemporary furniture styles and an extensive range of products for living, dining and bedroom, Arighi Bianchi are committed to creating beautiful homes for their customers with style and comfort in mind.
Part of the furniture
Arighi Bianchi had been looking for an agency to help them optimise their online presence on a continuous basis. They found Underwaterpistol in 2020 through the referral of a partner, and knew they were the right choice due to Underwaterpistol being Shopify Plus Certified, having extensive experience working with furniture brands, and their enthusiasm for homeware.
Underwaterpistol were originally brought in to optimise the existing site but it soon became clear that the site was not up to par with modern UX standards and did not reflect their brand effectively. To address these issues, in 2021, Underwaterpistol created a brand new site for Arighi Bianchi on a platform which was custom built for their needs.
"Smart Merchandising has definitely made a difference to us. Beforehand we had to physically drag products in the backend of Shopify to the top of the page whereas the AI from Kelvu makes this process a lot easier"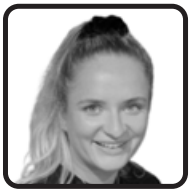 Klevu – Feels like home
During the redesign of Arighi Bianchi's online store, Underwaterpistol took an in-depth look at all aspects of the website to ensure the best experience for customers. It quickly became apparent that the existing search and category merchandising solutions were not performing well for customers and were difficult for Arighi Bianchi to use. Arighi Bianchi were exposed to a number of product discovery solutions but were recommended Klevu by Underwaterpistol. After a demo of the suite and hearing good things from others who use Klevu, Arighi Bianchi found Klevu to be the natural fit and installed the full Klevu Product Discovery Suite and have been using this for almost a year.
Arighi Bianchi have seen results from their influencer campaigns through the Klevu Merchant Centre. Love Island Star and Influencer, Zara McDermott was gifted furniture from Arighi Bianchi and shared the pieces on her Instagram. Arighi Bianchi's ecommerce team were then able to see search volumes increase drastically for the two products Zara had shared 'dressing table' and 'bouclé stool' demonstrating the effectiveness of the collaboration.
Loved and lauded by influencers, Arighi Bianchi also needed a way to showcase the high volume of UGC they already received, so Underwaterpistol chose to integrate Yotpo's Visual UGC solution on their eCommerce site. They then migrated from another provider to Yotpo Reviews and incorporated reviews into individual product pages, furthering the trust cues that excite, engage, and persuade shoppers to purchase.
Ecommerce Search & Discovery Audit
Uncover growth opportunities for your ecommerce business
Future Focus
Arighi Bianchi are continuing to work with Underwaterpistol on website optimisation. Arighi Binachi are also focusing heavily on conversion rate optimisation which will include ensuring they are leveraging Klevu's Product Discovery Suite in the best way possible.