Creating a gifting experience that earned a 15% conversion rate
8%
increase in revenue from search
9%
increase in conversion rate through search
25%
increase in sessions with search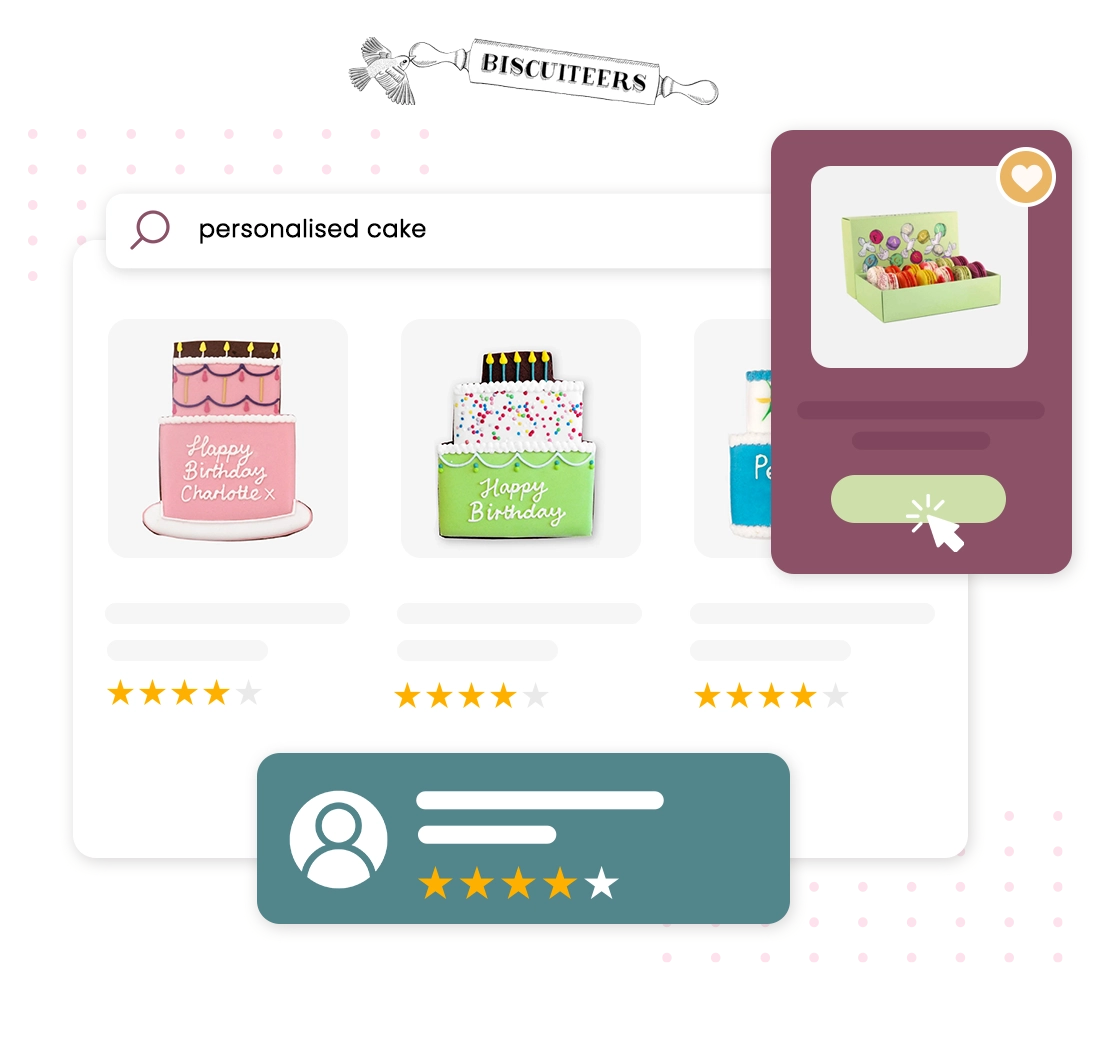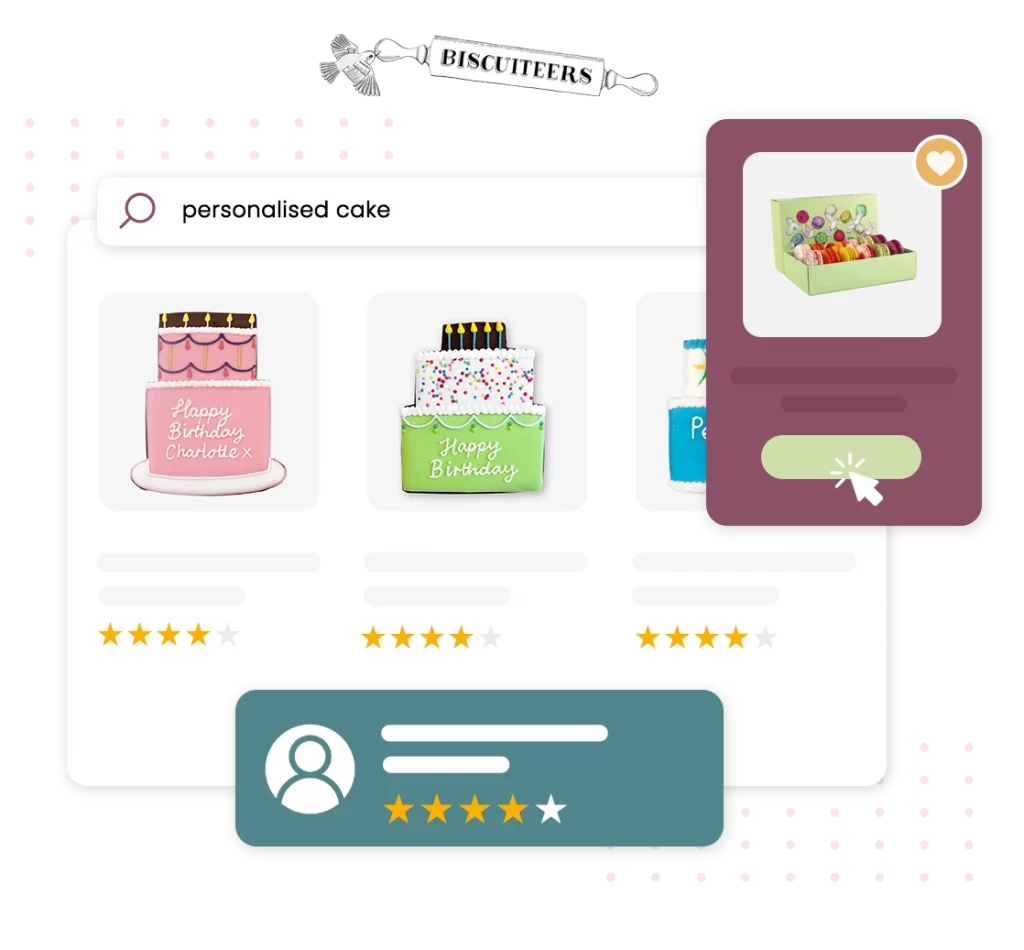 Platform
Magento - Adobe Commerce
Biscuiteers is renowned for creating beautiful, hand-iced biscuits, cakes and chocolates, packaged in unique, illustrated keep-sake boxes. With two stores across London, also known as Icing Cafe's, visitors can try their hand at icing biscuits and purchase Biscuiteers treats. Biscuiteers also ships all over the world.
Product discovery experience was lacking
Recently, the team turned their attention to user experience and it was clear the site was lacking in terms of search. Biscuiteers was built by leading Magento Ecommerce agency, Tom&Co. as a headless website on the Magento platform. This keeps the website fast, lightweight and flexible. The headless setup allows endless flexibility when it comes to development, reduces risks with experimentation and also lifts restrictions on personalisation. One of the key advantages of headless is the ability to integrate with just about any third party of the customer's choosing. With a large number of SKUs Biscuiteers offers its customers a wonderful selection of immaculately iced biscuits. Biscuiteers, therefore, had to prioritise making it a seamless experience for the customer to find the perfect gift for their recipient.
The extra attention to the gifting experience has paid off, with Biscuiteers achieving an average conversion rate of 8.6% over the past 12 months. In December 2020 their Desktop site achieved a 15% conversion rate.
The details of the headless Magento build
The implementation with Klevu and Magento is simple. Using the Klevu Magento connector products are sent (along with additional attributes and data) to Klevu for indexing. Klevu applies its machine learning based on search queries and clicks/conversion, adding continuous improvement to search results returned on the
website.
Using the headless presentation layer, we take the data provided by Klevu and we display it to customers in a way that looks appealing with aesthetically pleasing, or should we say 'yummy' looking visuals.
"Klevu offers the best of best of all worlds: being AI driven but not being a black box. So it allows you to customise the results, or override the results, as well as the usual natural search you would expect. It's the blend of all these things and the control that provides that is really powerful for our customers."
The analytics tools in Klevu provide insights into which products Biscuiteers customers are searching for. This information is invaluable when choosing which products to highlight or market to customers. A great example of this was the Platinum Jubilee weekend. Biscuiteers had planned to launch a special range of biscuits in March. However, the merchandising team could see searches for "Platinum Jubilee" as early as February, a valuable piece of information that led them to move the promotion forward by a whole month and therefore capitalising on the opportunity for an additional month's worth of sales over this period.
Search & Discovery Demo & Consultation
Uncover growth opportunities for your ecommerce business
Feature focus
Merchandising search to drive revenue
The analytics tools in Klevu provide insights into which products Biscuiteers customers are searching for. This helps with merchandising occasion gifts.
Full coverage headless APIs
Tom&Co used Klevu's full coverage APIs, and easy frontend and backend connectors to build a fully custom ecommerce experience.
Klevu Merchant Center
Track which keywords are performing to and make smart changes to optimize search.