Headless Architecture for Ecommerce
Headless, API-first, microservices for better search & product discovery
Enrich your headless commerce experience and accelerate with greater flexibility, better performance, and omnichannel publishing.
Headless Search & Product Discovery
Invest in headless-to-the-core technology with Klevu
Implementing seamless product discovery on multiple front-end experiences shouldn't be complicated. Klevu has the full toolkit – full coverage APIs, easy frontend and backend connectors, and SDKs for building fully custom ecommerce 'heads' that provide shoppers with a consistently excellent product discovery experience.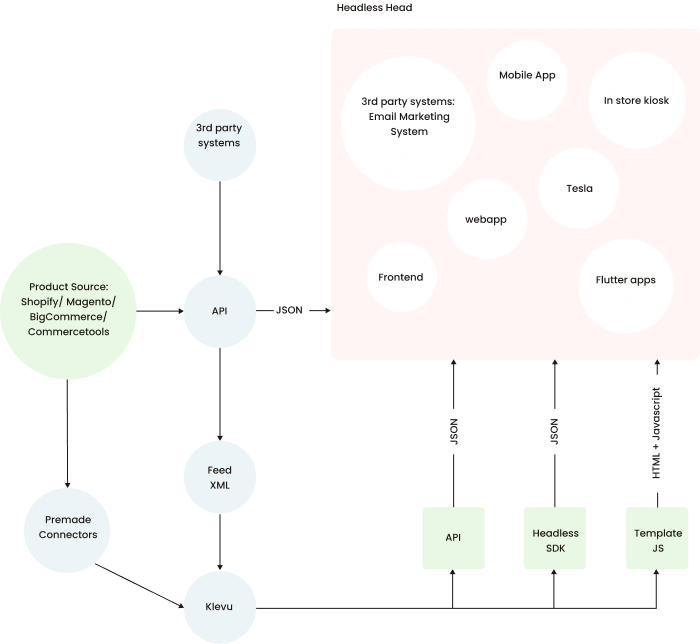 Build powerful headless search & product discovery experiences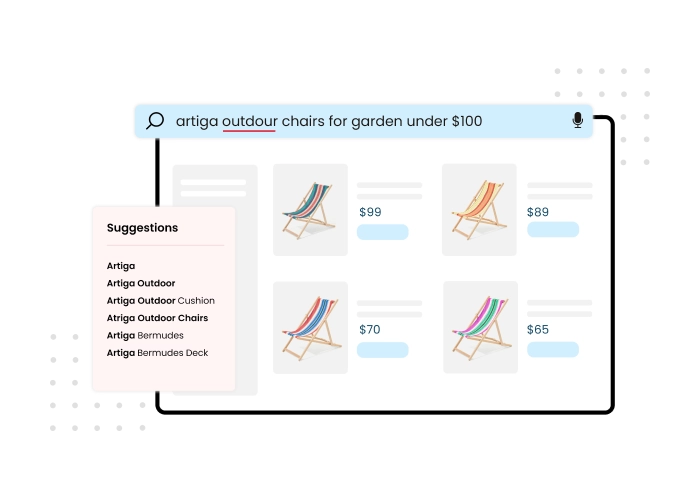 AI-powered search engine for your headless commerce
Generate more search-led revenue with the most advanced ecommerce search underpinned by NLP and machine learning.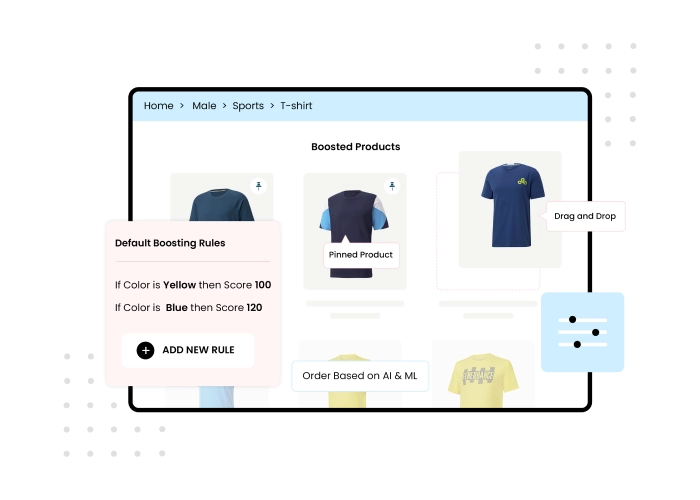 Merchandise your ecommerce categories better
Easy-to-use interface for your merchandising teams to automate and curate campaigns for collection pages.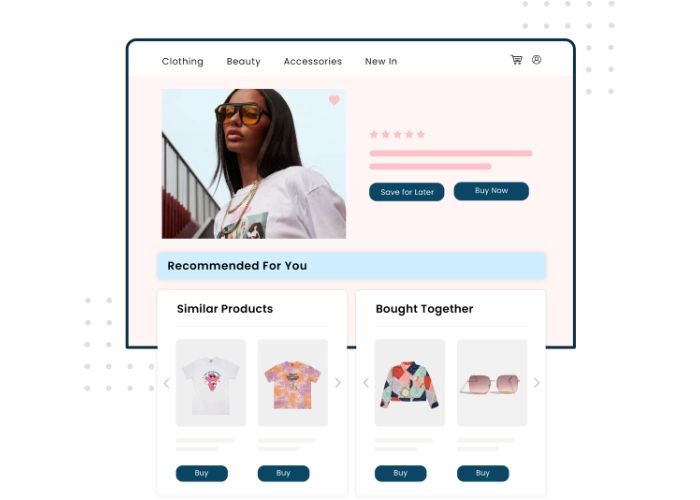 Inspire shoppers with your product recommendations
API and no-code solutions to display various strategies and page combine AI magic with precision curation.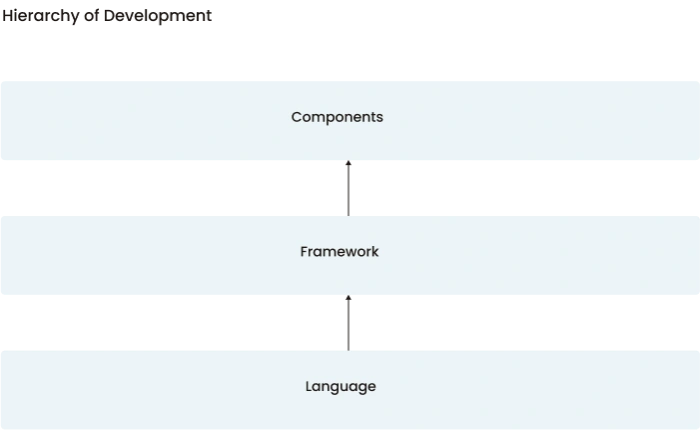 Headless Hierarchy
Headless front-end hierarchy
In headless front-end architecture, there is always a hierarchy. Klevu offers language, frameworks and components. The Klevu headless SDK is written in Typescript which transforms into Javascript.
With Klevu, developers and agencies can choose the framework or components, giving complete freedom.
If you have other front-end applications in various languages, you can also use the Klevu API to integrate into your front-end architecture.
Headless Commerce Integration Methods
An example of a headless front end with Klevu using multiple integration methods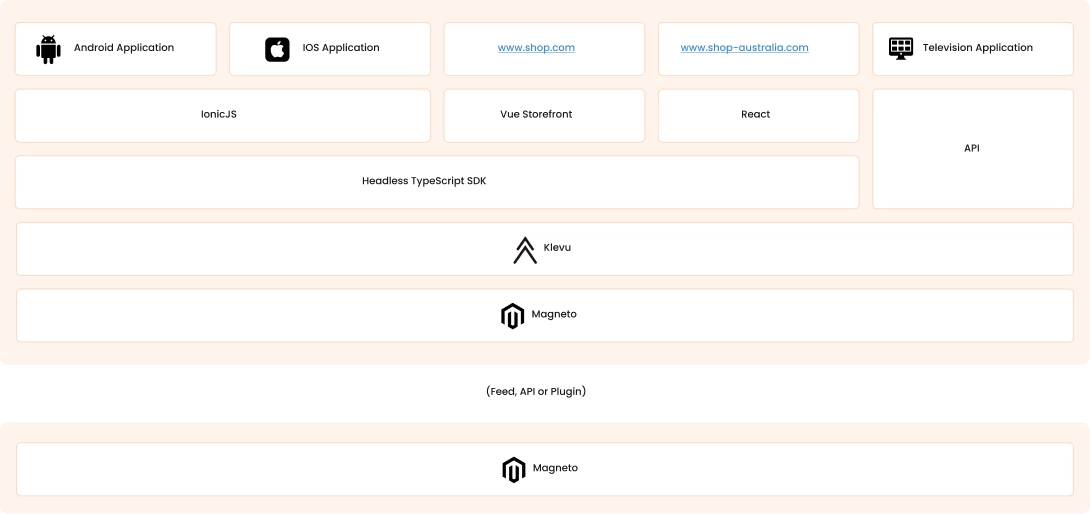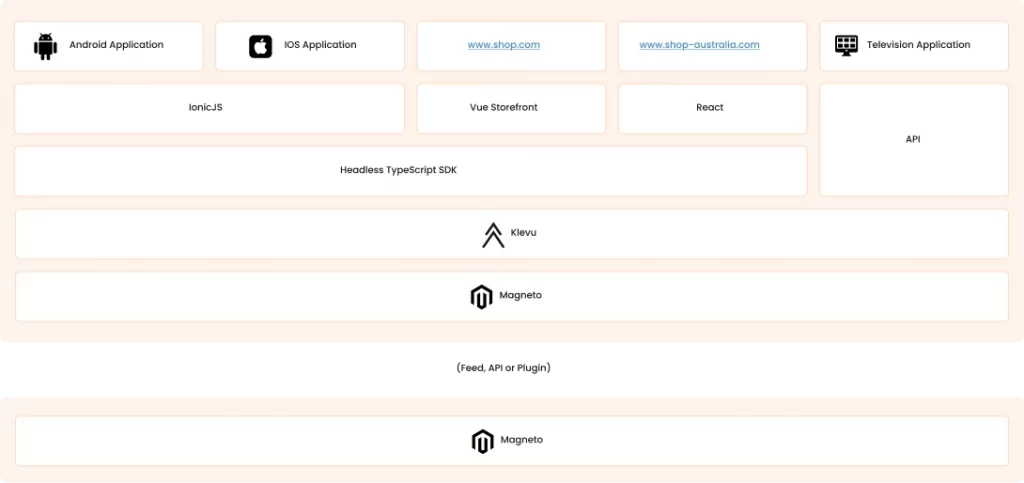 Ecommerce AI Technology
Create better Search & Product Discovery experiences with premium Klevu AI technology
Power product discovery site-wide with easy-to-use controls, automation, and a fully composable front end.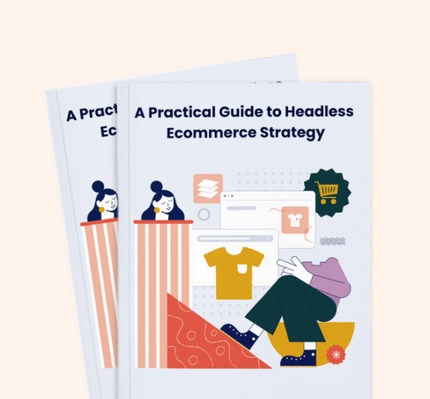 Download A Practical Guide to Headless Ecommerce Strategy Ebook
Pull the power of AI-powered product discovery into any JavaScript ecosystem. Built for all browser-based frameworks and the Node.js environment.
Build a unique experience with Klevu API microservices including search, merchandising, recommendations, personalization, visual search and more.
Web Component Library
The library can be used to build working search, merchandising and recommendation UIs with just few lines of code. Get data from these components and combine them with other Klevu web components.
Case Study: Paul Smith

Paul Smith goes composable starting with Klevu, resulting in 31% increase in conversion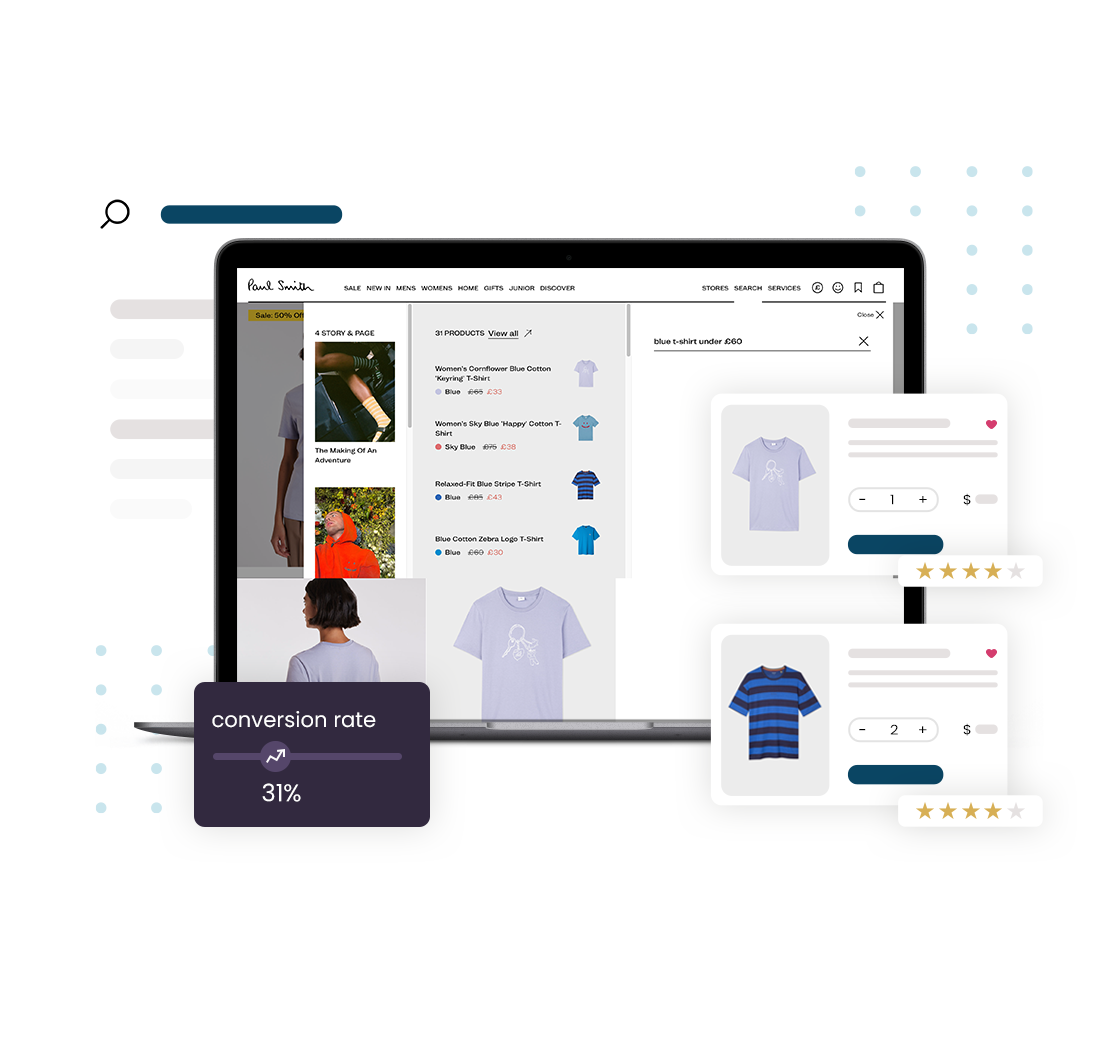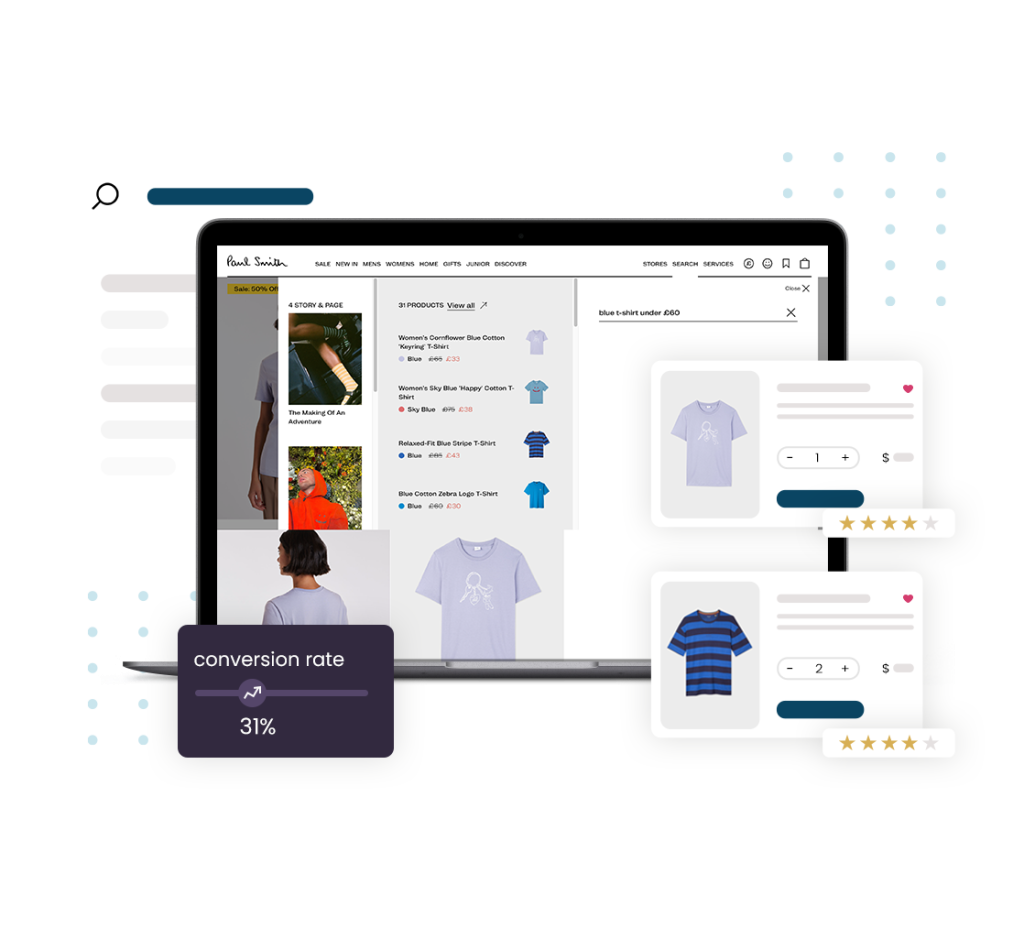 Case Study: Eurokangas

How an omnichannel retailer doubled click through rates online in 2-weeks with Klevu Discovery Suite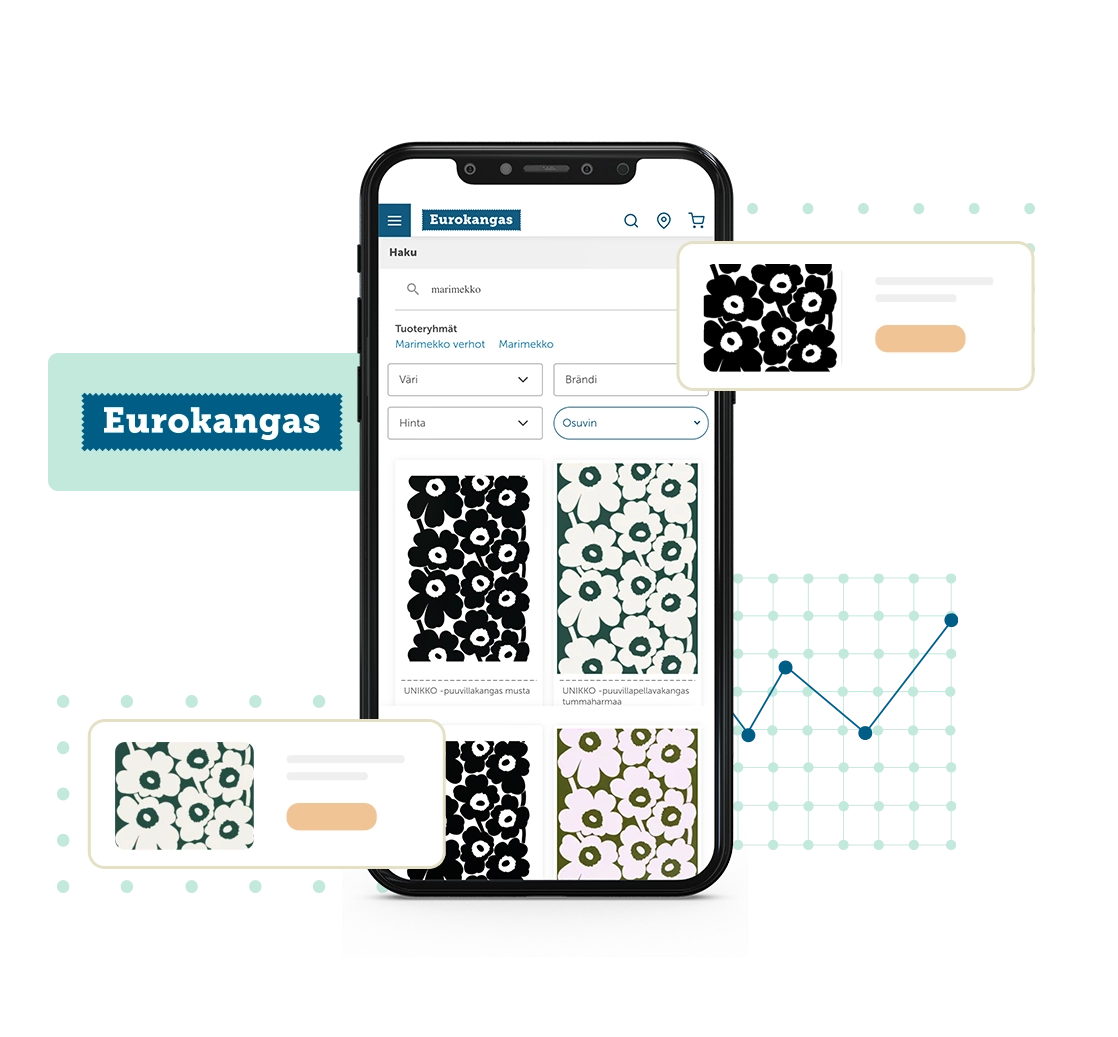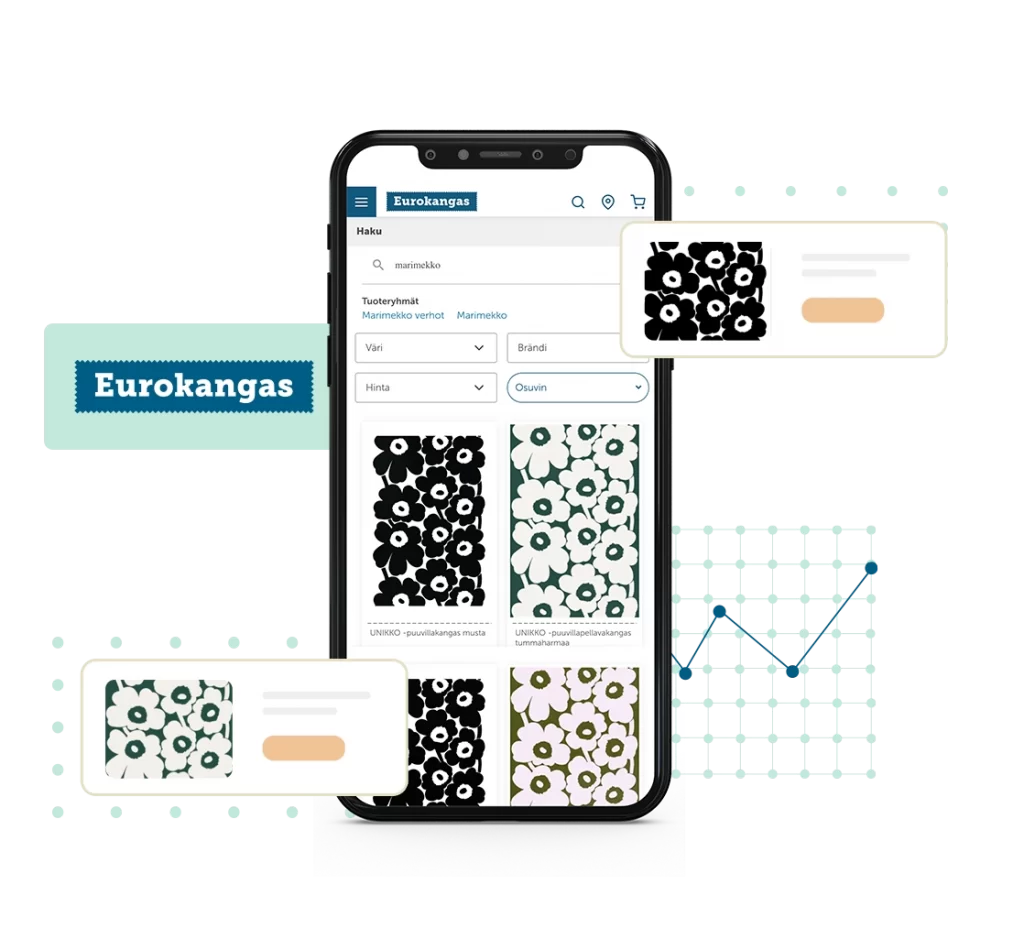 Case Study: Biscuiteers

Creating a gifting experience that earned a 15% conversion rate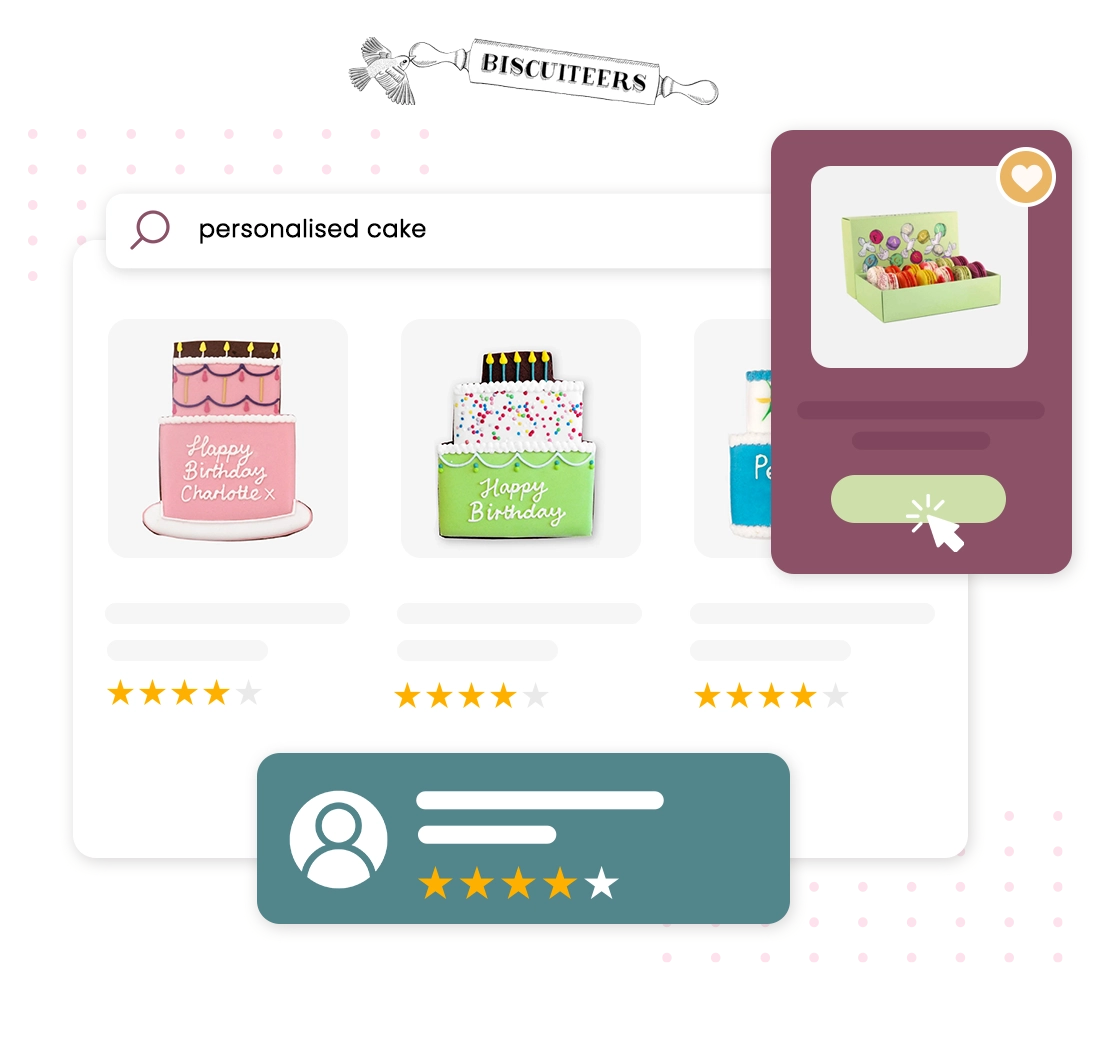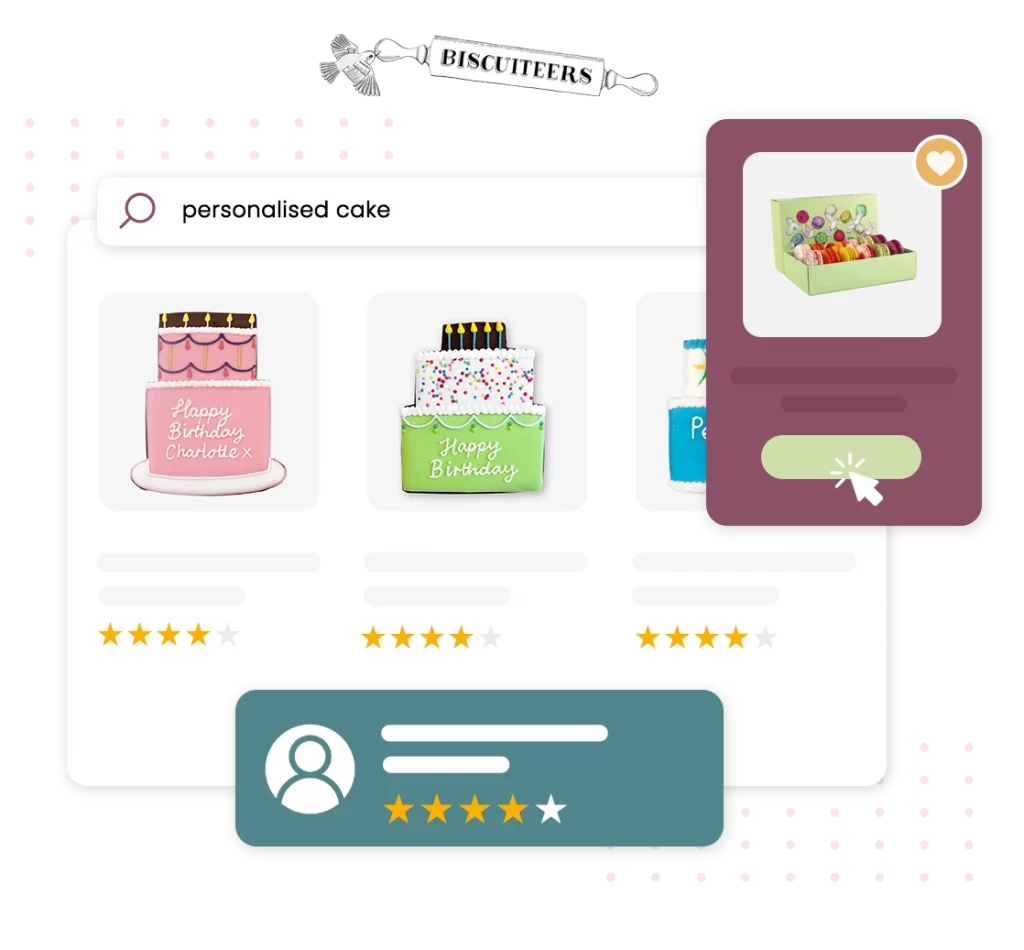 Support Services
Technology that works and people who care
You don't have to do it alone. Ensure you have a support team by your side that is highly responsive, knowledgeable, and hard-working.

Client Testimonials
Here's why developers Klevu
"By choosing to use Klevu's headless API, we were granted complete freedom and flexibility over the front end."
Let's grow together
Take the next step, tell us your goals, and let us exceed them together.