Klevu AI Pricing
We help improve conversion and AOV
We'll work with you to configure your ideal product discovery platform. Lock in our new pricing, effective April 10th.
Site
Search
Be AI-empowered with smart ecommerce search
---
Starts at
$599/month
50k search requests included

---
Features included:
AI Product Enrichment
Multilingual Capabilities
Predictive Autocomplete
Content Search
Voice Search
B2B Search
Visual GUI Editor
Promotions
Analytics
Product Recommendations
Design high-converting recommendations with AI
---
Starts at
$399/month
500k impressions included
---
Features included:
Advanced Filtering
Visual GUI Editor
Trending or Highly Rated Products
Cross-Sell Products
Visually Similar Products
Related Products
Best-Selling Products
New Products
Analytics
Category
Merchandising
Categories, automatically merchandised by AI
---
Starts at
$499/month
250k category page views included
---
Features included:
Visual Merchandising
Scheduled Campaigns
Automated Merchandising
Faceted Navigation
Visual GUI Editor
A/B Testing
Promotions
Analytics
What do you get with Klevu?
Onboarding SupportStep-by-step guide for getting started, 24/7 ticket support, technical guidance, community forum access, group training sessions, and implementation review.
Cloud InfrastructureUptime SLA 99.90%, failovers, and load-balancers.
Premium ecommerce AIPremium ecommerce AI technology, guaranteed to improve your customer experience, and easy to integrate and maintain.
Easy-to-use admin panelKlevu comes out-of-the-box with 5 user seats, 10 store views, 50,000 product SKUs, with more available if required!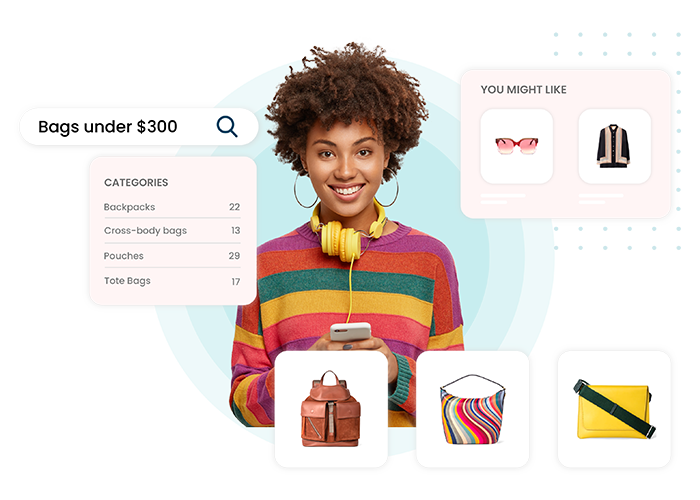 Need Enterprise support or infrastructure? No problem.
Klevu is incredibly easy to use, fully customizable, and offers more automation and a better user experience out-of-the-box than other enterprise search and discovery solutions. Our enterprise-level packages also include:
Implementation Manager
Dedicated Infrastructure Options
Uptime SLA 99.99%
Dedicated Training Sessions
Quarterly Business Reviews
Customer Success Manager
Trusted by the world's leading brands and retailers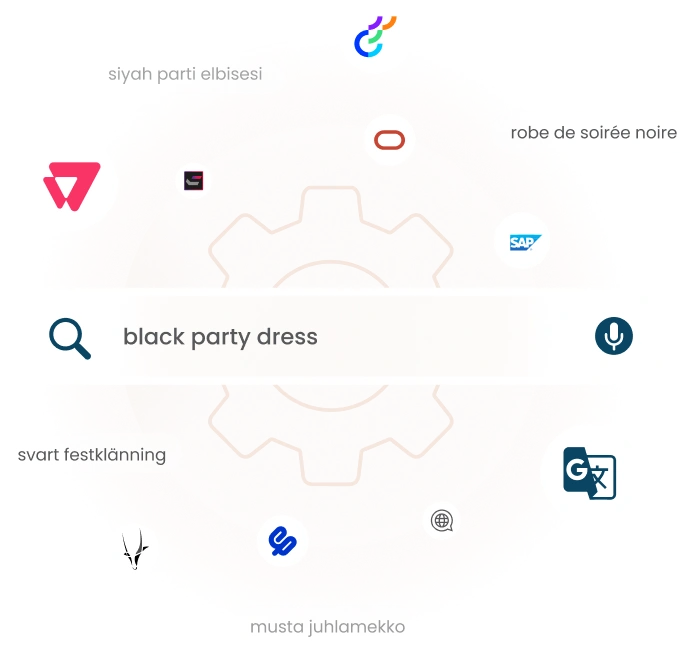 Get Started
Developer or agency? Start here
Get a free Klevu account and start integrating Klevu Search, Category Merchandising or Product Recommendations right away.
Let's do this
Take the next step, tell us your goals, and let's exceed them together.