Ecommerce A/B Testing
Experiment with A/B and multivariate testing for ecommerce
Klevu's A/B and multivariate testing tools help you decide what works best for your shoppers, increasing your conversion rates methodically.
Ecommerce Testing
Easily experiment within the following solutions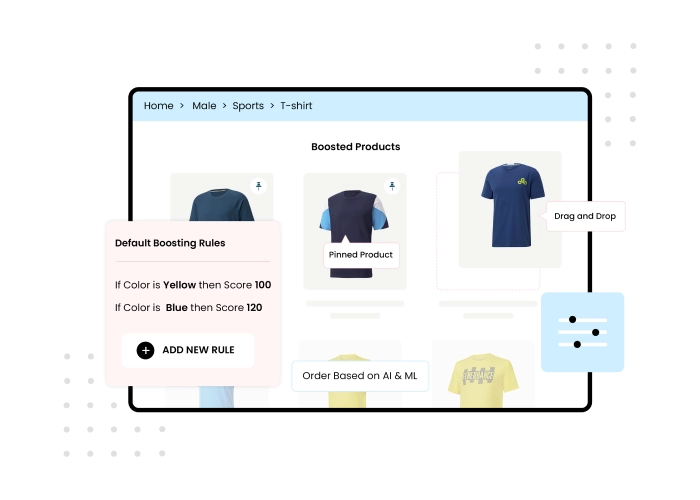 A/B and multivariate test a variety of category merchandising strategies
Easy-to-use testing tools for merchandising make it easy to decide what works best for your shoppers on your category and collection pages.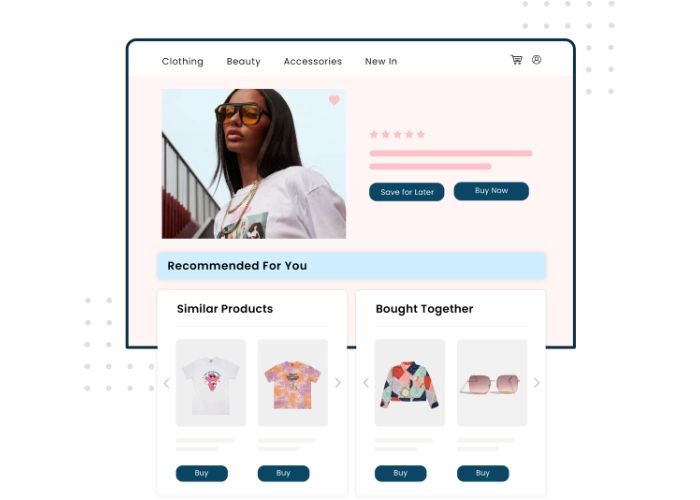 Experiment with recommendations strategies (coming soon)
Test product recommendation strategies and see what makes the most impact.
Category Merchandising
Easy-to-use A/B testing tool to help you get answers fast
Easy-to-use interface for creating tests, reading results, and choosing winning strategies. Test up to 5 different category merchandising strategies and up to 40 tests at once. Customize the traffic percentage you send to each variant.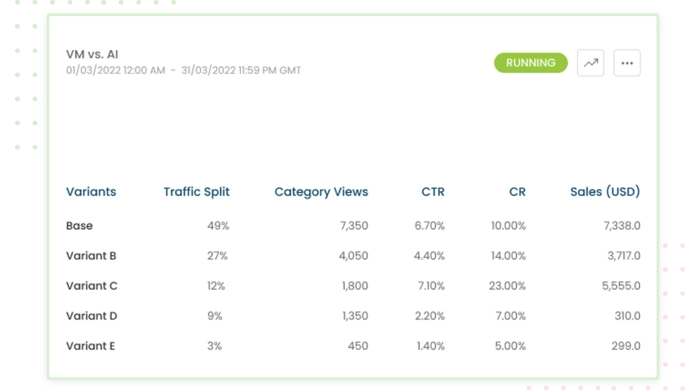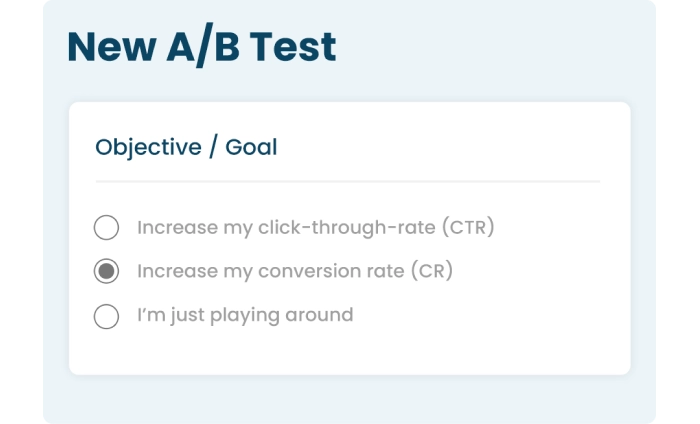 Category Merchandising
Choose your objectives and create tests in minutes
Mix and match – test AI strategies, manual merchandising strategies, and visual merchandising rules. Get fast results. 1-hour for click-through rate goals and just 24 hours for conversion rate goals.
Category Merchandising
Access visual merchandising tools to quickly create variants
Easy-to-use interface featuring drag-and-drop, pinning, and exclusion. Rules can be created to boost product ranking and prioritize products by any combination of attributes.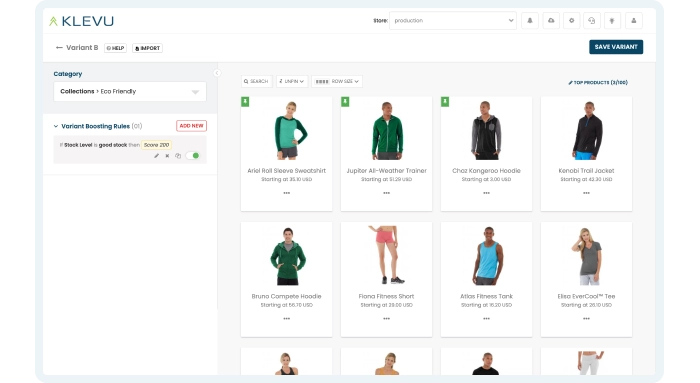 A/B Testing
Start with these experimentation ideas
Develop an easy-to-implement and action experimentation strategy with Klevu to improve your merchandising, increase revenue and save time.
Human vs Machine
Test category page performance as it is, with current visual merchandising rules in place, versus relying on just Klevu AI.
Clean Slate
Test up to five brand-new strategies at the same time. Perfect for a new category or the first week of a campaign to quickly fine-tune your strategy.
A change will do you good
Test your category performance with 'old faithful' visual merchandising rules versus brand-new merchandising strategies. Great for clearing out the cobwebs of heavily merchandised categories.
Something old, something new
Test category performance of current visual merchandising rules in place versus those same rules with one new rule. Essential for continuous improvement.
Let's grow together
Take the next step, tell us your goals, and let us exceed them together.