Security & Cloud Infrastructure
Secure, scalable, reliable
Data security, scalability, and reliability are built into the Klevu search & product discovery platform, from our technical architecture to our everyday business operations.
Transparent & Trusted
Trust is everything
Successful partnerships are built on trust. That's why we provide each customer with our products and services on a secure and reliable platform. Why can you trust Klevu with your data? This page provides information on how we protect data, follow industry best practices, and ensure compliance.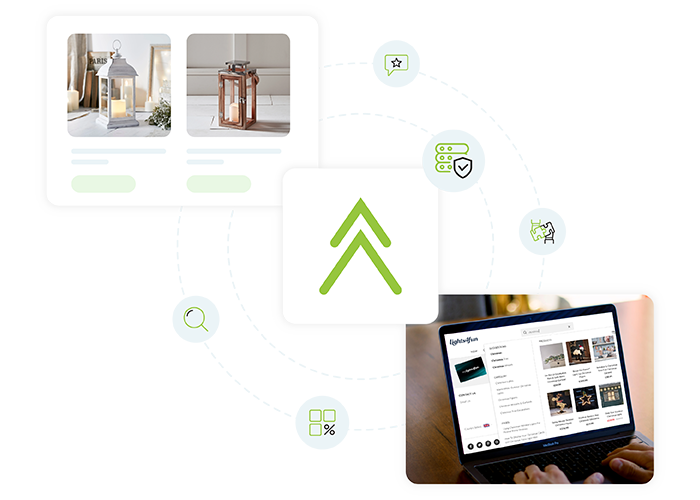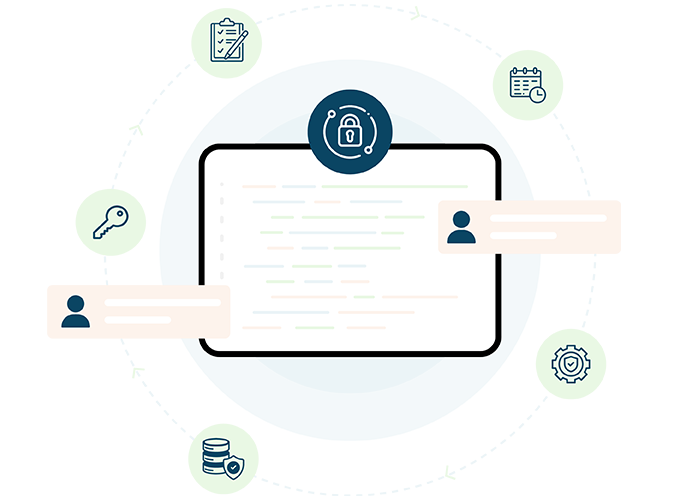 Secure Development Lifecycle
A secure development process
Security practices are embedded in our product development and operational lifecycle from planning to deployment. Our controls and employees are reviewed and trained regularly. We limit who can access our production systems, as well as protect them by multi-factor authentication which includes public key authentication.
Responsible Data Practices
Our commitment to data privacy
We only collect essential personally identifiable information (PII) from store shoppers. We do store some PII about users of the Klevu platform, and that data is stored on our EU servers and regulated by UKPA and GDPR. We have implemented technical and organizational measures to ensure a high degree of security. We also take precautions for business data privacy and ensure that indexed data isn't shared between different stores.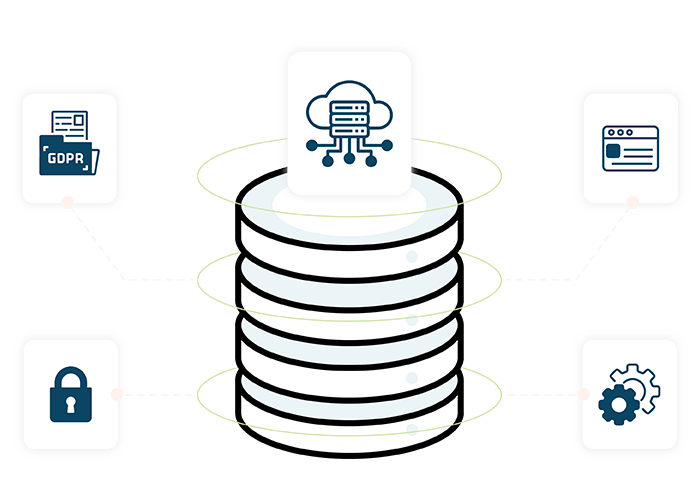 Compliance & Certifications
Certification is part of our security journey, not the end goal

UK DPA Compliant
Klevu respects and upholds the principles of the Data Protection Act globally.

EU GDPR Compliant
Klevu is fully GDPR compliant and has robust processes for auditing.

TSL 1.3 & SSL
Klevu ensures the use of the latest versions of security protocols.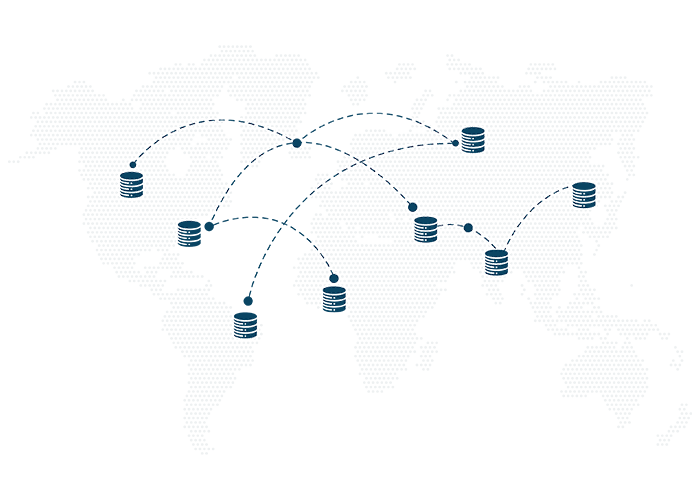 Secure Data Storage
Secure and reliable global data centers
We use data centers in different locations globally to help maintain uptime and provide high service availability. We also ensure that our data center providers have appropriate security measures and certifications.
Scalable Platform
Cloud-native microservices, with unlimited scalability
Our cloud-native platform is scalable and available out of the box. To maintain uptime, data is replicated across multiple servers. We also offer dedicated infrastructure options or can host Klevu in client-side data centers if required.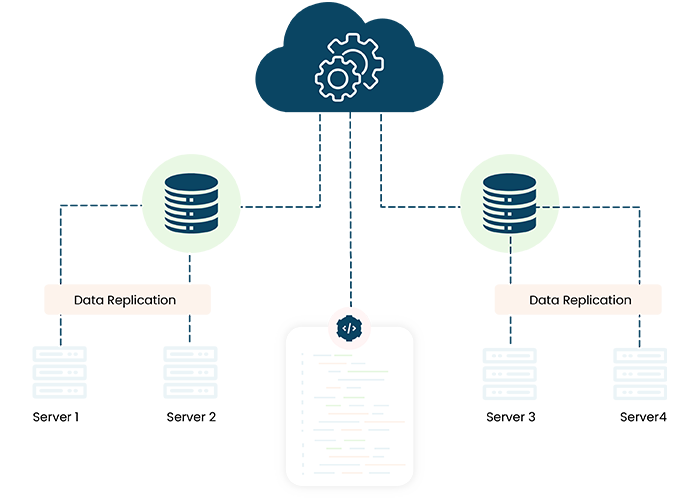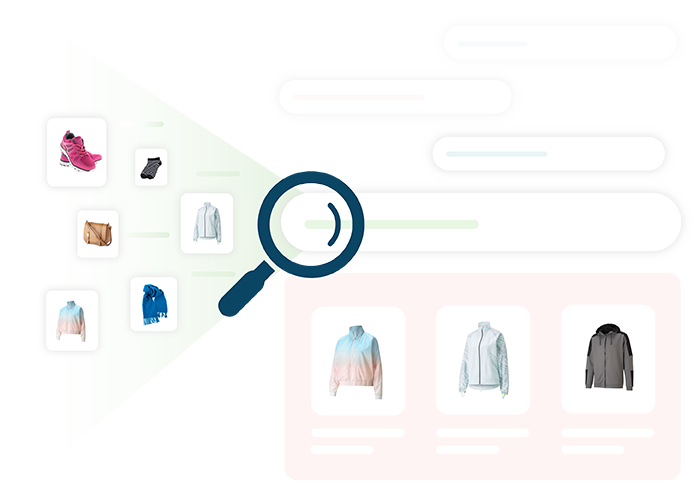 Speed & Consistency
Search & product discovery at least as fast as our competitors
We ensure reliably fast and relevant search and product discovery experiences. Our median response time for search queries is 42.5ms. Speed depends on several variables, all of which we work with our customers to optimize their needs.
Case Study: Sarah Raven

Dr Barbara Sturm used Klevu AI search and merchandising to achieve 61% click-to-conversion rate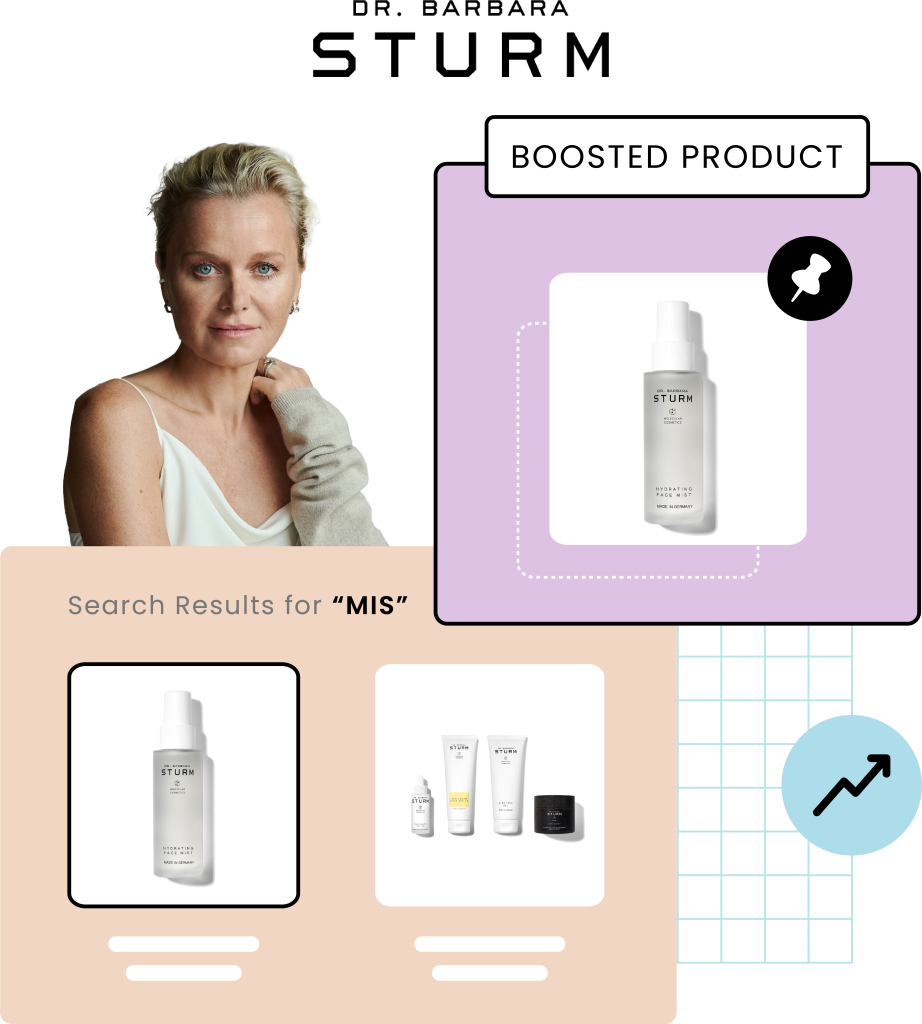 Case Study: Monrovia

B2B plant retailer Monrovia saw a 50% increase in use of on-site search with Klevu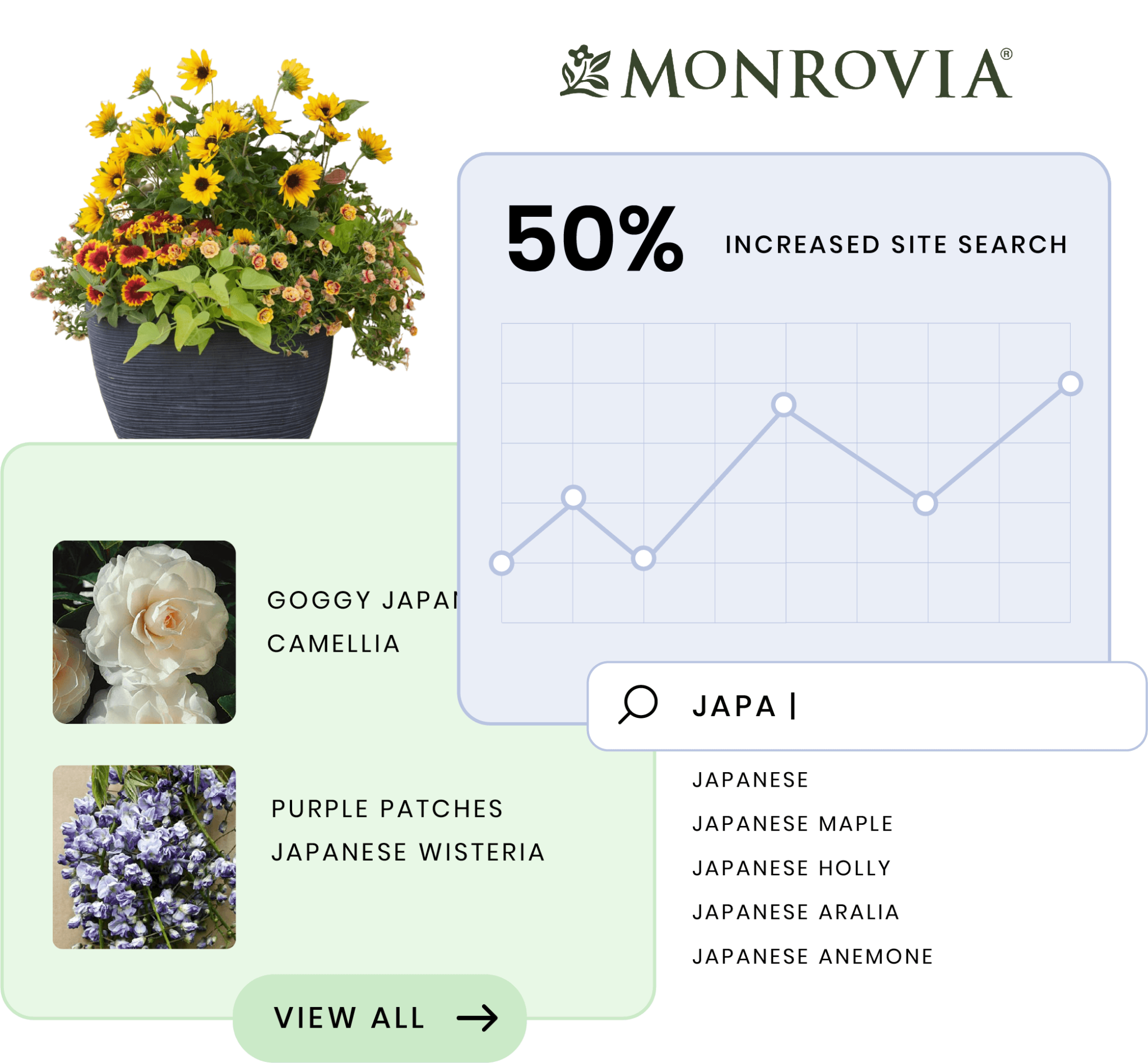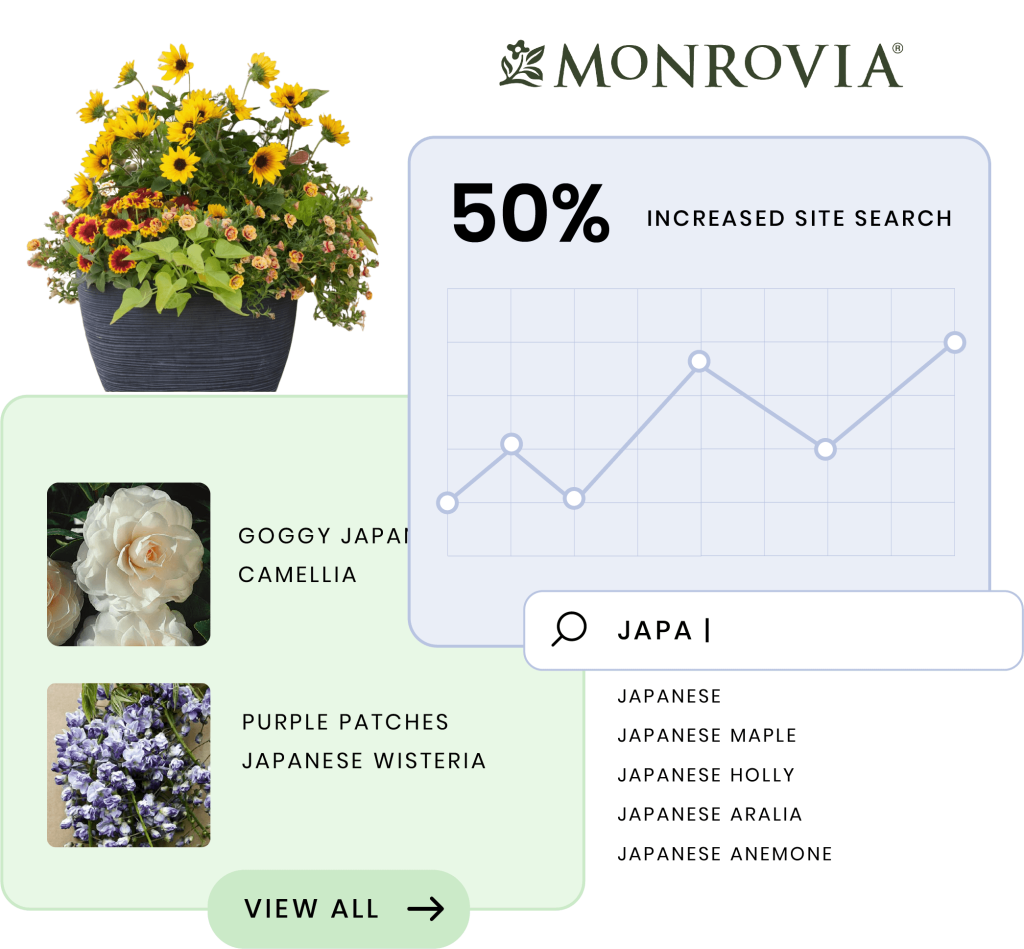 Case Study: Laura Mercier and BareMinerals

Personalized Klevu search improves conversion and engagement rates for Bare Minerals and Laura Mercier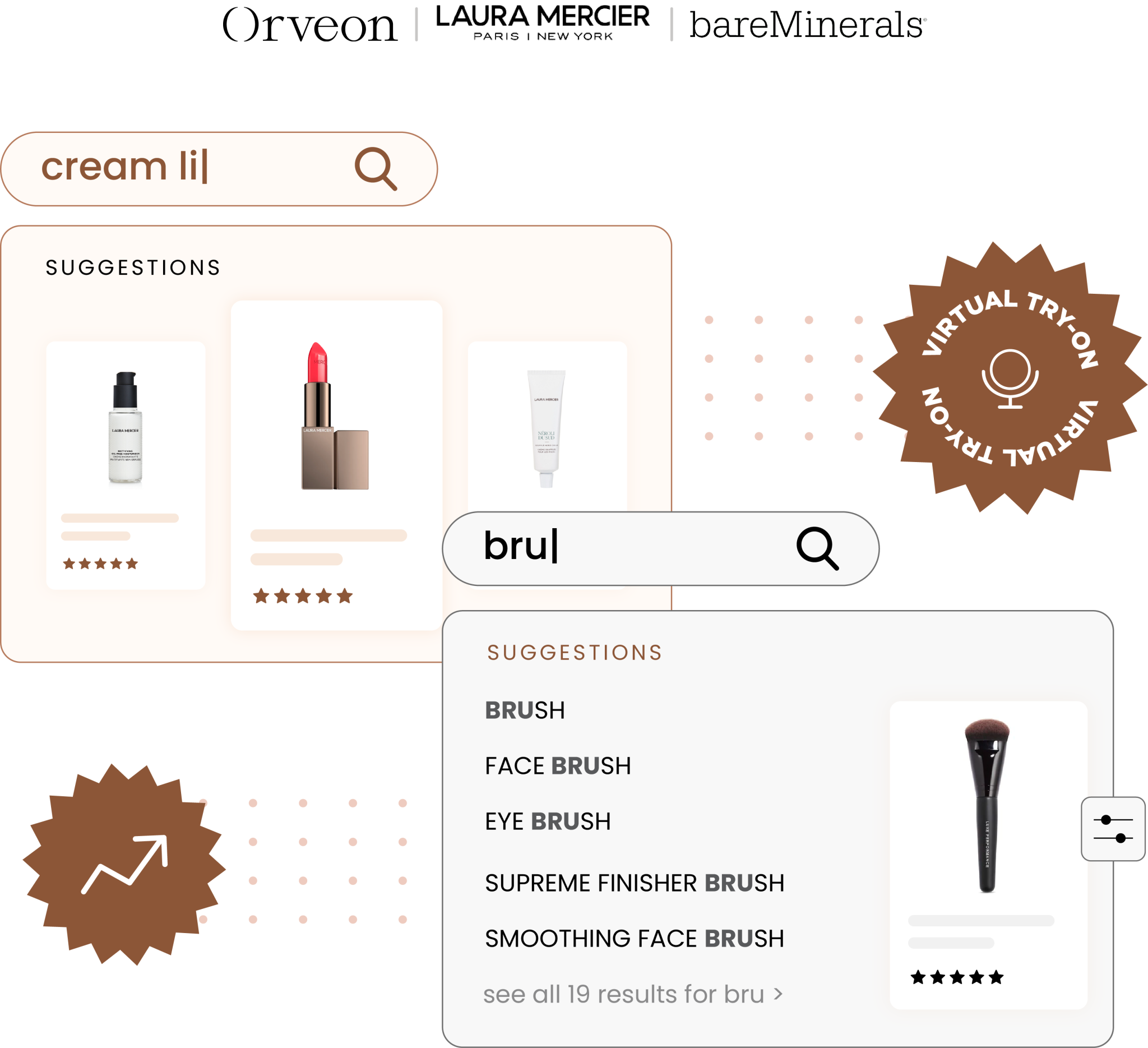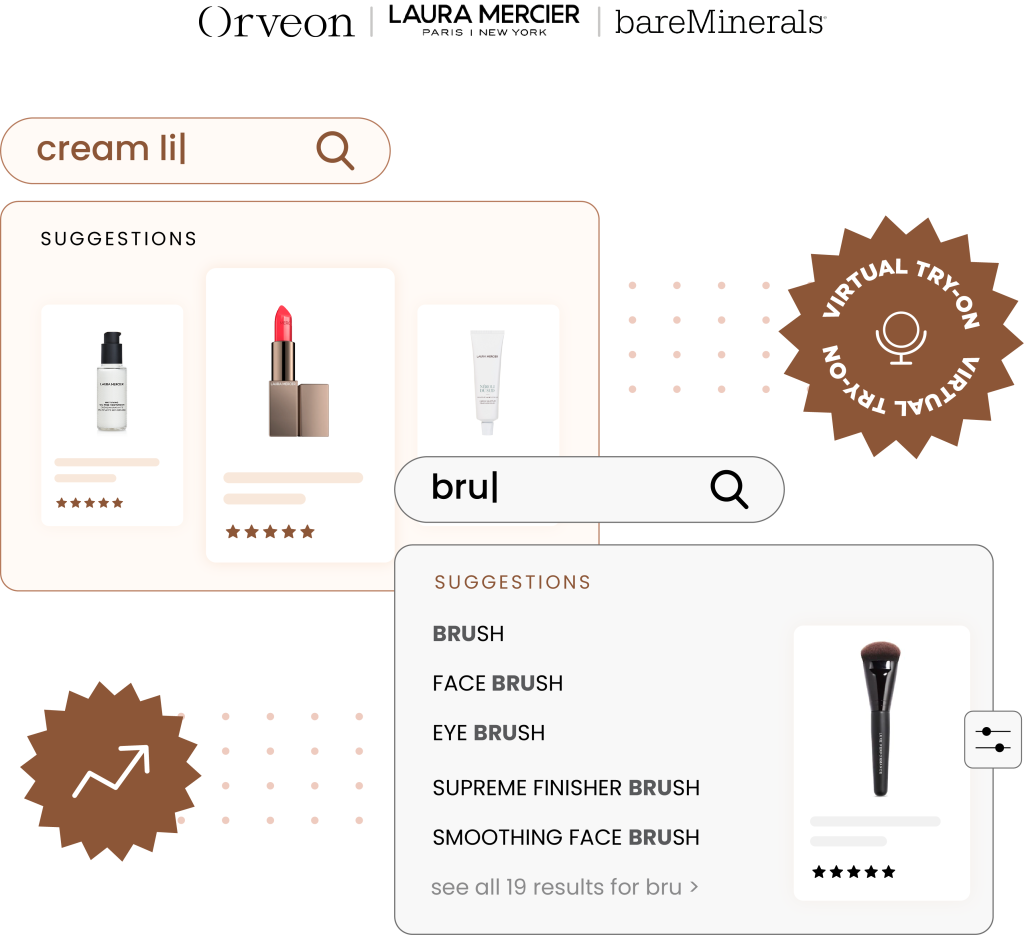 Case Study: The Cambridge Satchel Co.

How The Cambridge Satchel Co leveraged Klevu AI to achieve 3x conversion rates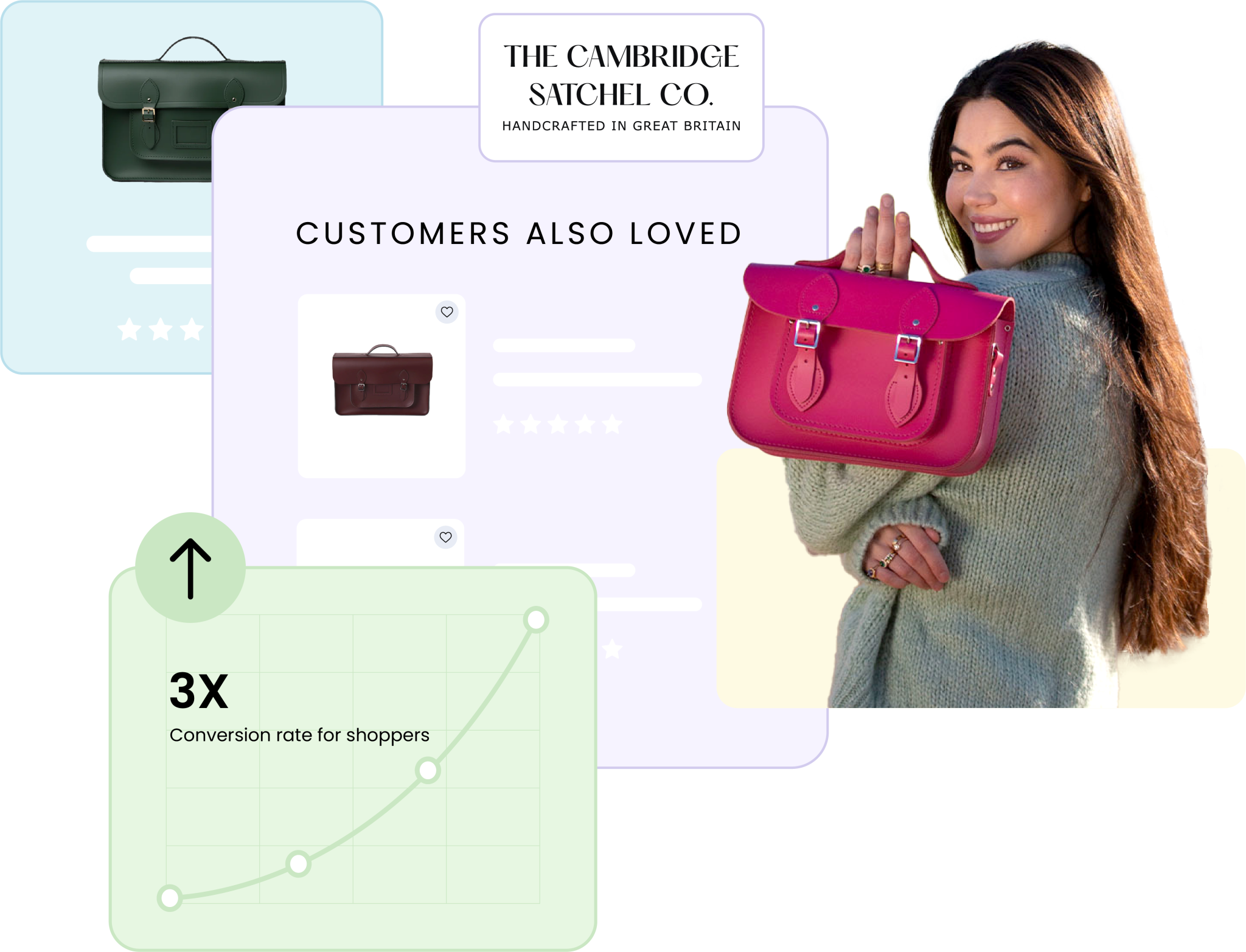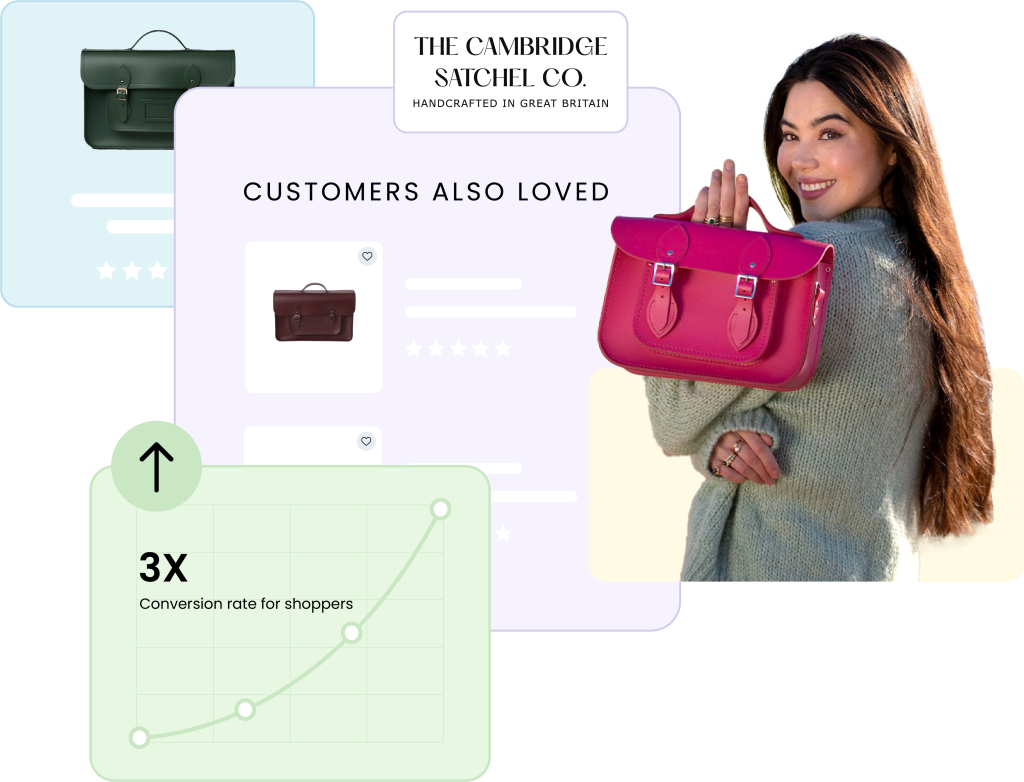 Case Study: Paul Smith

Paul Smith goes composable starting with Klevu, resulting in 31% increase in conversion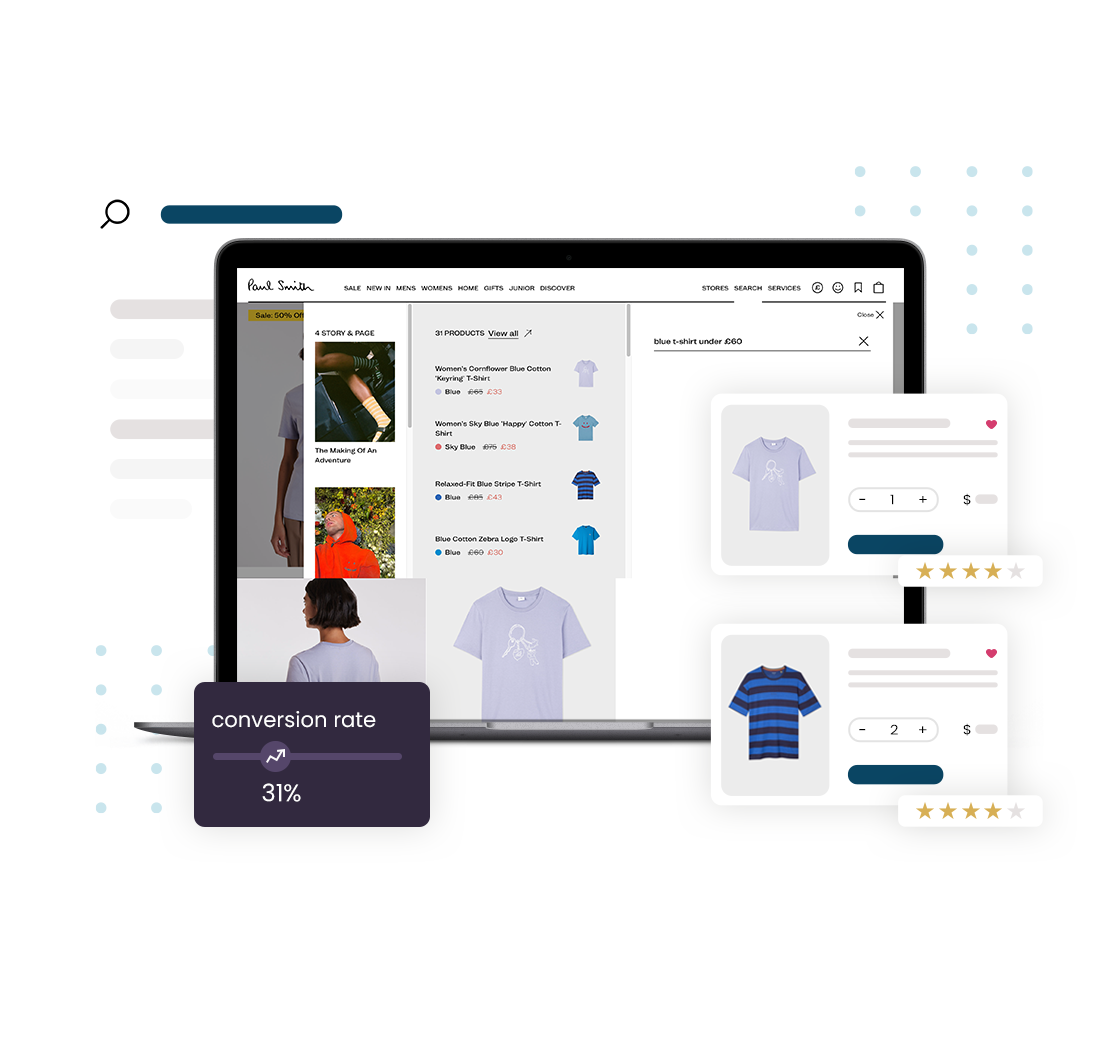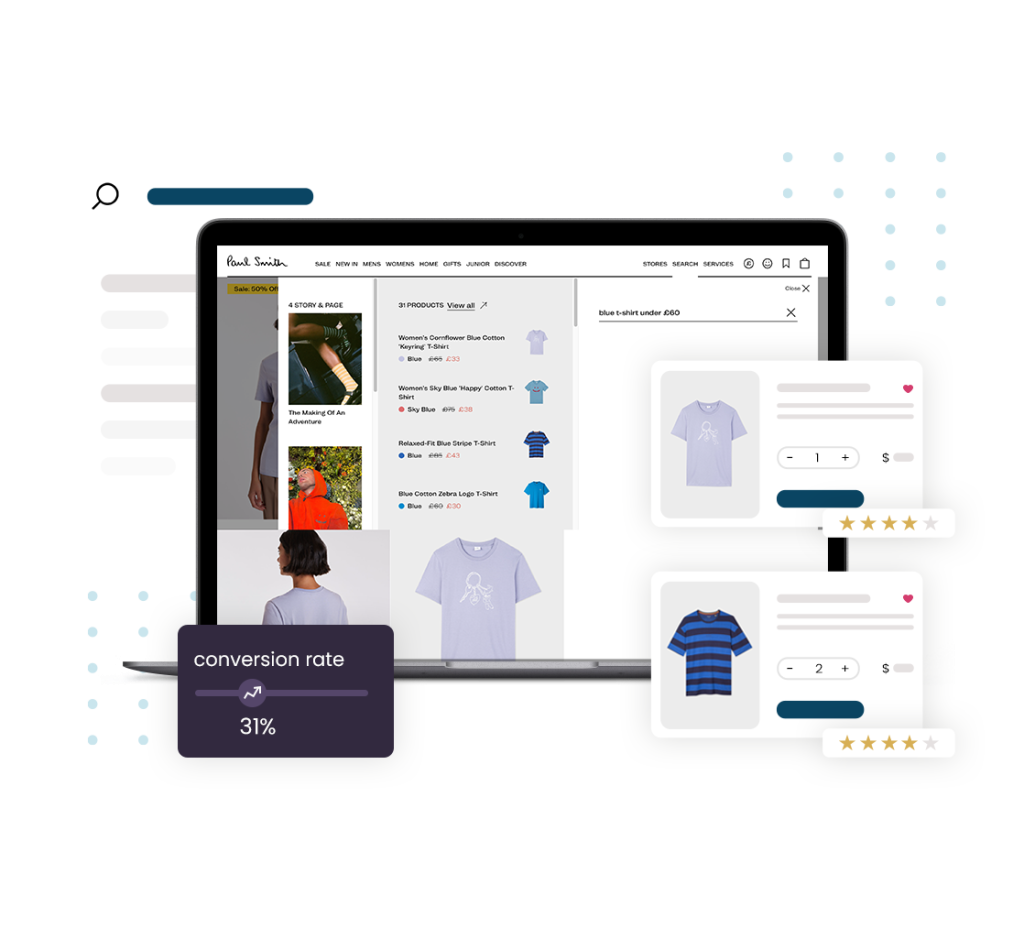 Support Services
Technology that works and people who care
You don't have to do it alone. Ensure you have a support team by your side that is highly responsive, knowledgeable, and hard-working.


Client Testimonials
Here's why retailers Klevu
"We've found that using Klevu AI increases AOV, on site customer experience, CLV, and ROAS."
"Now with Klevu, we have time and resources available to focus on scaling the business."
"Klevu really works out of the box. We have been impressed by the flexibility of the APIs – straightforward, well documented, stable and working as advertised."
"Klevu has allowed us to bring a feature set to our client that allows their customers to shop more efficiently."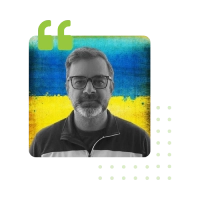 Let's grow together
Take the next step, tell us your goals, and let us exceed them together.