Predictive Search Autocomplete
Encourage browsing through the search on your ecommerce store
Help shoppers discover more with predictive autocomplete, powered by the most advanced ecommerce AI available. As soon as shoppers start typing, product and content results dynamically update.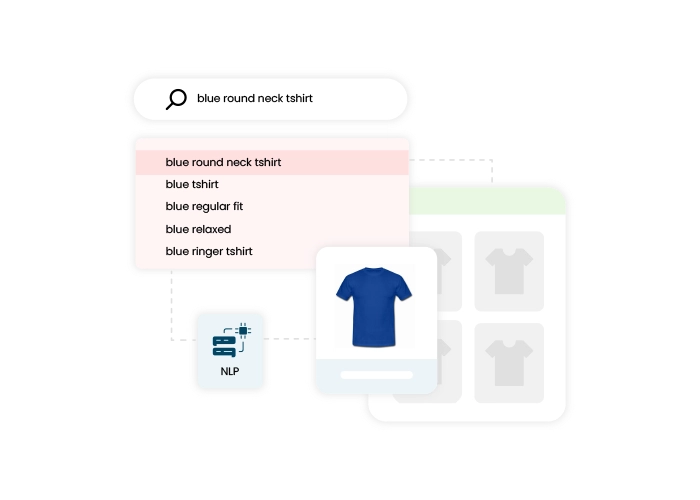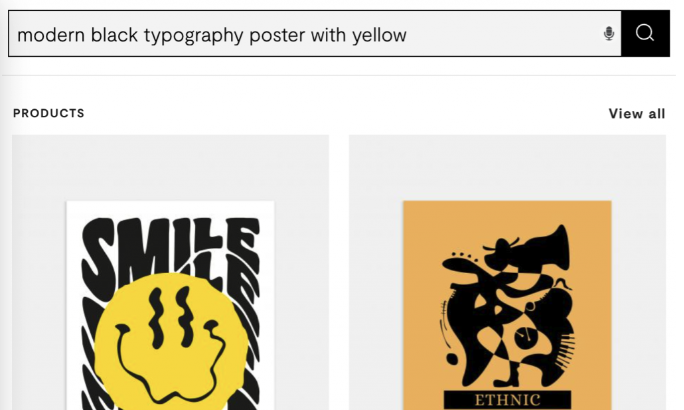 Natural Language Processing
A better search-as-you-type experience
No longer do shoppers have to search like computer programmers. Now with Klevu, shoppers can use the search bar to drill down to the super specific. As soon as shoppers start typing, results dynamically change ensuring the most relevant products are shown.
Autosuggest Search Overlay
Show rich content within the search suggestions
Customize type-ahead suggestions to your needs. Include faceted navigation, categories, product images, promotions, CMS content, and more! Use an easy-to-use interface to customize your search overlay, or use API to build a fully-custom experience.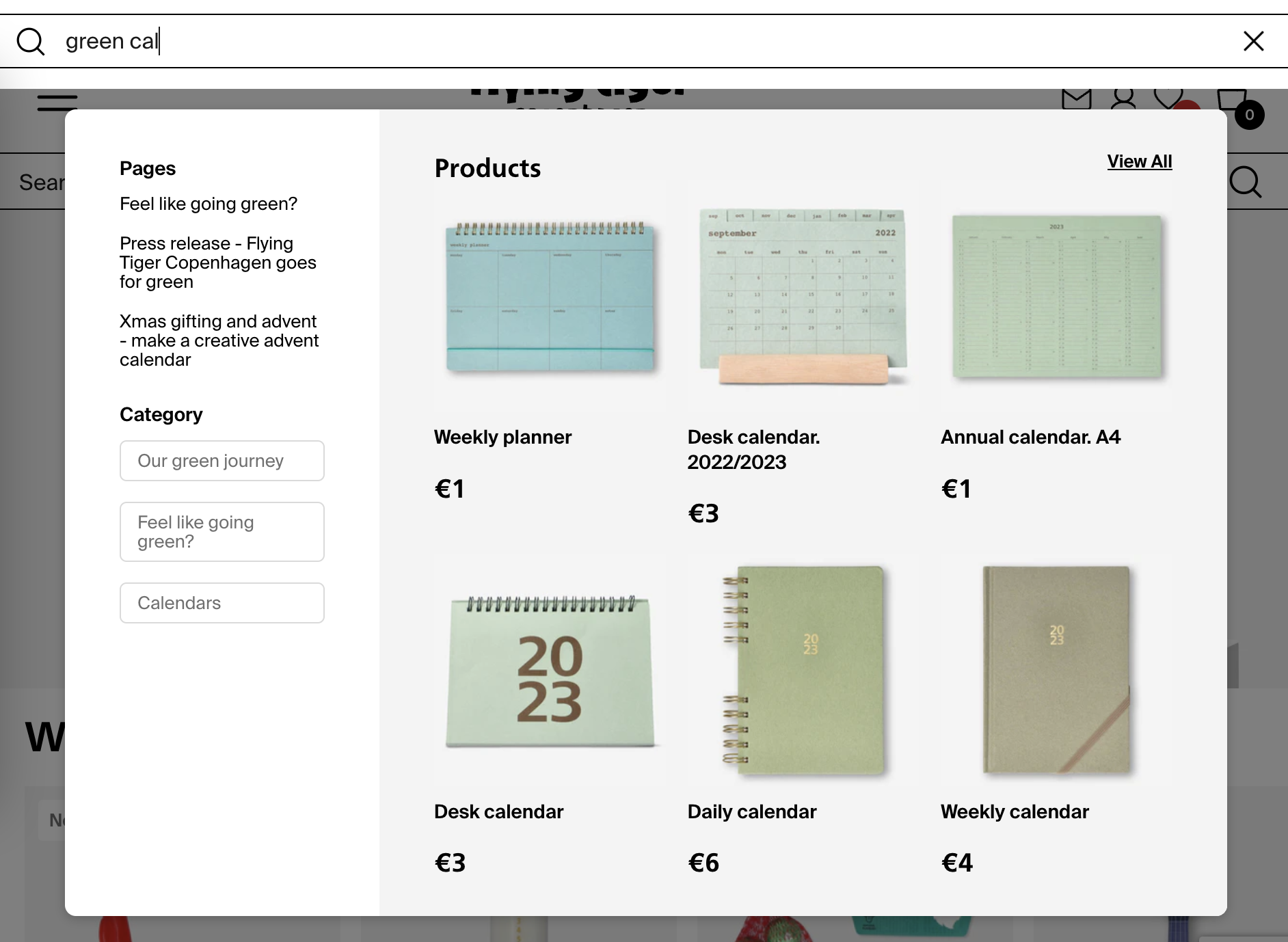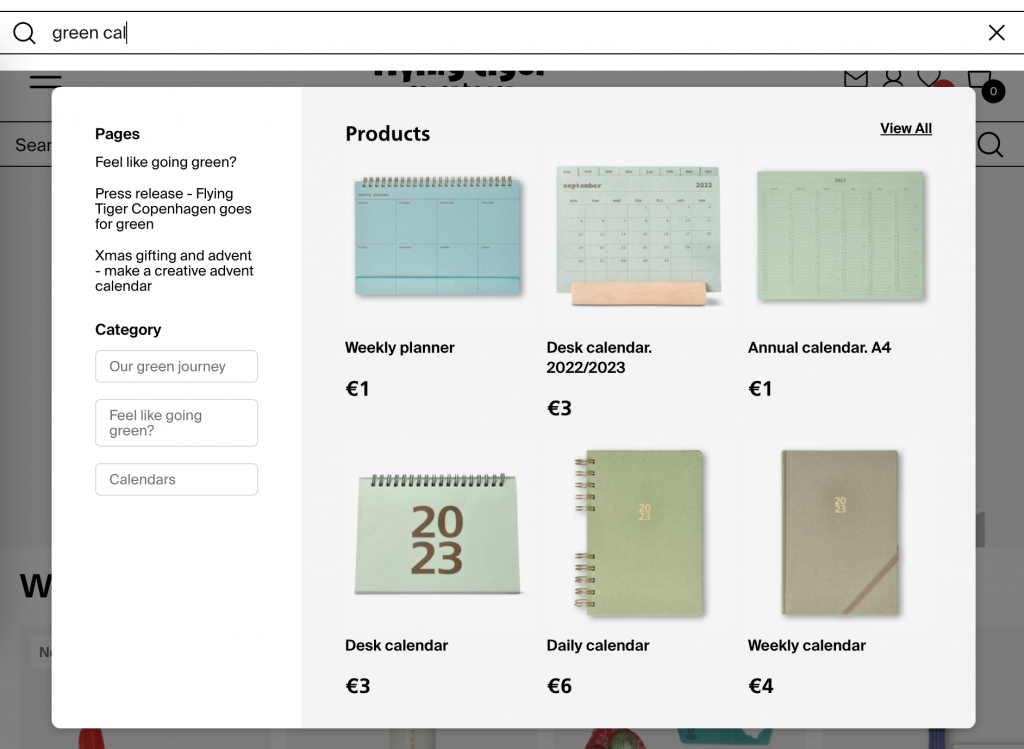 Configurable Autocomplete
Easy-to-use templates, or total creative control
Choose from several simple pre-built layouts for search-as-you-type including facets, imagery, product attributes, and more, all easy to build in the Klevu Merchant Center dashboard. Want full creative control? Build your own using Klevu SDKs, APIs, or JS Library.
Predictive Autocomplete
Use Klevu, the most advanced ecommerce AI, for autocomplete
Power user-friendly personalized product discovery through predictive search with easy-to-use controls, automation, and a fully composable front end.
Promotions
Display curated and personalized banner content in search, categories, and more. Schedule start and end dates to optimize campaign planning.
Product Data Enrichment
Without any prior learning, automatically and manually add synonyms, normalize measurements and index that enriched data in real-time, and expand your product data by 2-3x without any manual work.

Search by SKU
Search results or type ahead search results by SKU in any form, including or not including dashes, spaces, or other characters.
Dynamic filters on search overlay, search results pages, and category pages are easy to configure, help shoppers navigate results, and inform Klevu AI of shopper preferences as they browse.
Visual GUI Editor
Easily switch off or on for individual Klevu products, and edit how the solution looks and works using pre-built templates.
Semantic Query Processing
Klevu processes and understands what the shopper means when they search, considering the context of the store, to improve the quality of the results.
Content Search
Klevu can index and show non-product data in the search results. This could be anything from how-to guides, customer service pages, articles, blog content, look books and more.

Product Vector Search
Klevu provides fast and relevant product retrieval with a considered mix of vector and non-vector databases to provide balance and control.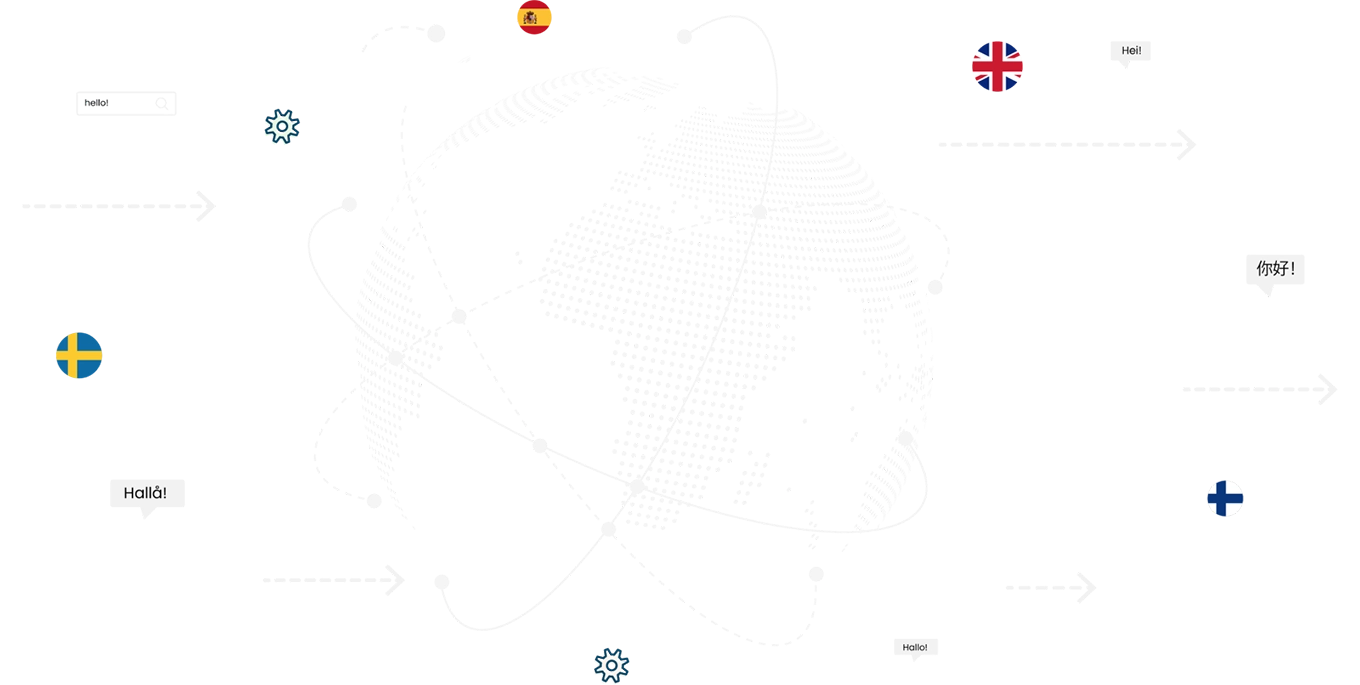 Multilingual Search Capabilities
Localize at scale with Klevu's multilingual capabilities
Klevu uses advanced natural language processing and localized machine learning to determine what shoppers want in almost any language. Those language and cultural preferences are nuanced and impossible to get right with manual merchandising. Klevu AI automatically learns from local shoppers to display products most likely to convert specifically in each region.
Architecture & Infrastructure
Scale your store with cloud-native and headless technology
Unlock limitless scalability and agility for your ecommerce store with our cutting-edge headless architecture and our secure, cloud-native infrastructure.
Klevu is the most advanced AI product discovery technology in the MACH Alliance. We challenge how modern retailers, brands, and solution integrators think about headless architecture.
Scalable, fast, and secure, Klevu offers a 99.99% uptime guarantee, real-time status reporting, global data centers for failovers and load balancing, and dedicated infrastructure options.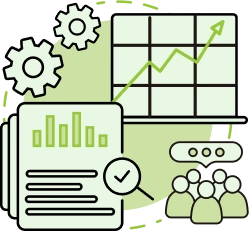 Ecommerce Search & Discovery Audit
Uncover growth opportunities for your ecommerce business
Grow revenue with better search & product discovery
Increase revenue per web session by 37% with Klevu Search & Product Discovery Platform.
Continuously optimize and drive growth faster
Deliver relevant search & product discovery results with Klevu's powerful and personable search, merchandising, and recommendation engine built exclusively for ecommerce.
Understand customers on every level
With Klevu's deep integrations with your ecommerce platform, our AI can understand nuances based on customer behavior and intentions which you can analyze.
Support Services
Technology that works and people who care
You don't have to do it alone. Ensure you have a support team by your side that is highly responsive, knowledgeable, and hard-working.

Let's grow together
Take the next step, tell us your goals, and let us exceed them together.