Search & Discovery Analytics
Realize your revenue potential with Klevu analytics
Optimize major campaigns, uncover new tactics, reduce friction in the customer journey, and avoid missed opportunities for revenue growth.
Easily analyse within the following solutions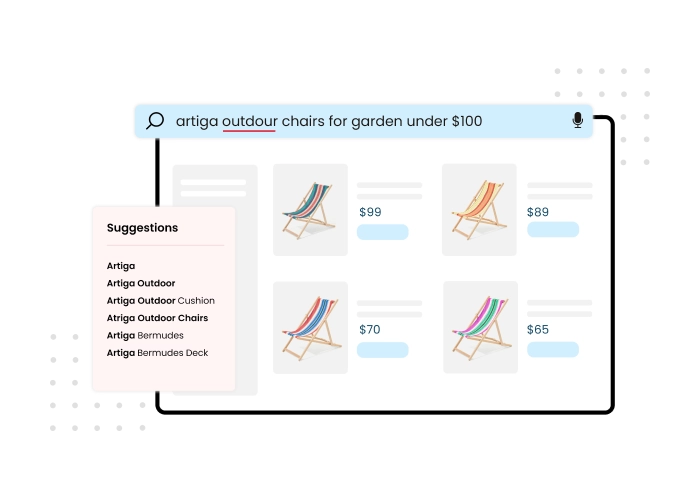 Use site search data to enhance your ecommerce strategy
Transform search data into revenue-boosting strategies. Dig deeper into search behavior than you can in Google Analytics.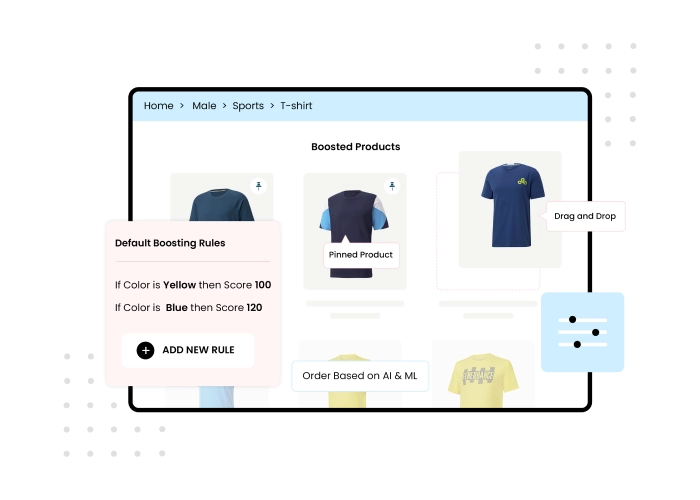 Uncover the true value of your category pages
Make valuable connections between search and merchandising. Use the data to inform your strategy.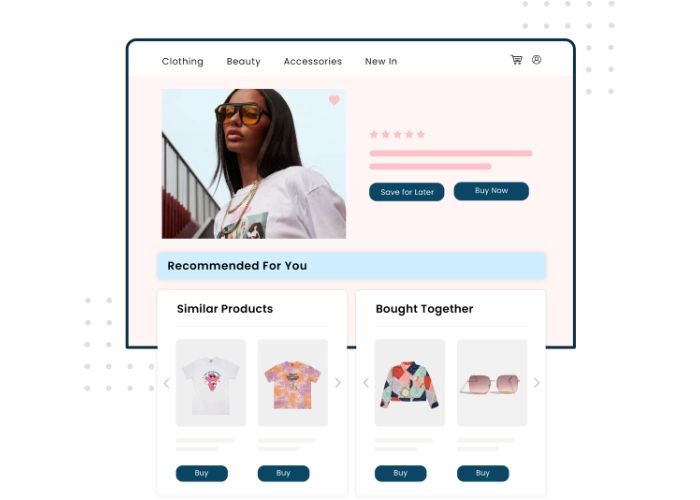 Analyze the impact of product recommendations banners
Track the key metrics of all product recommendations banners and strategies site-wide.
Site Search KPIs
Monitor your key performance indicators
See your search click-through rate, conversion rate, and sales through search. Manage and monitor zero results. Document and report on changes as part of an optimization strategy.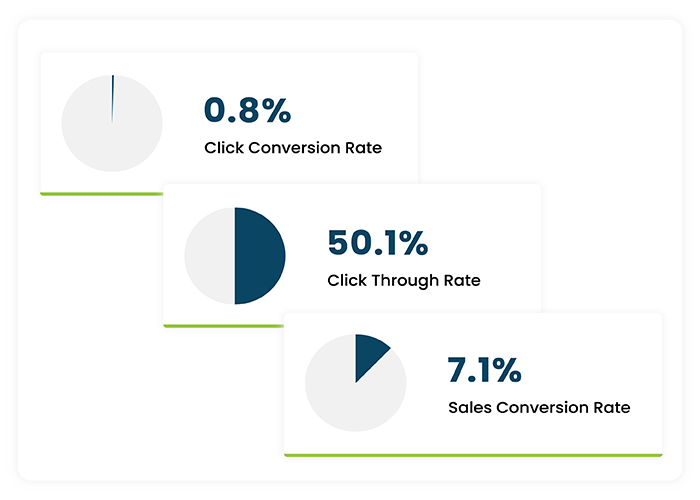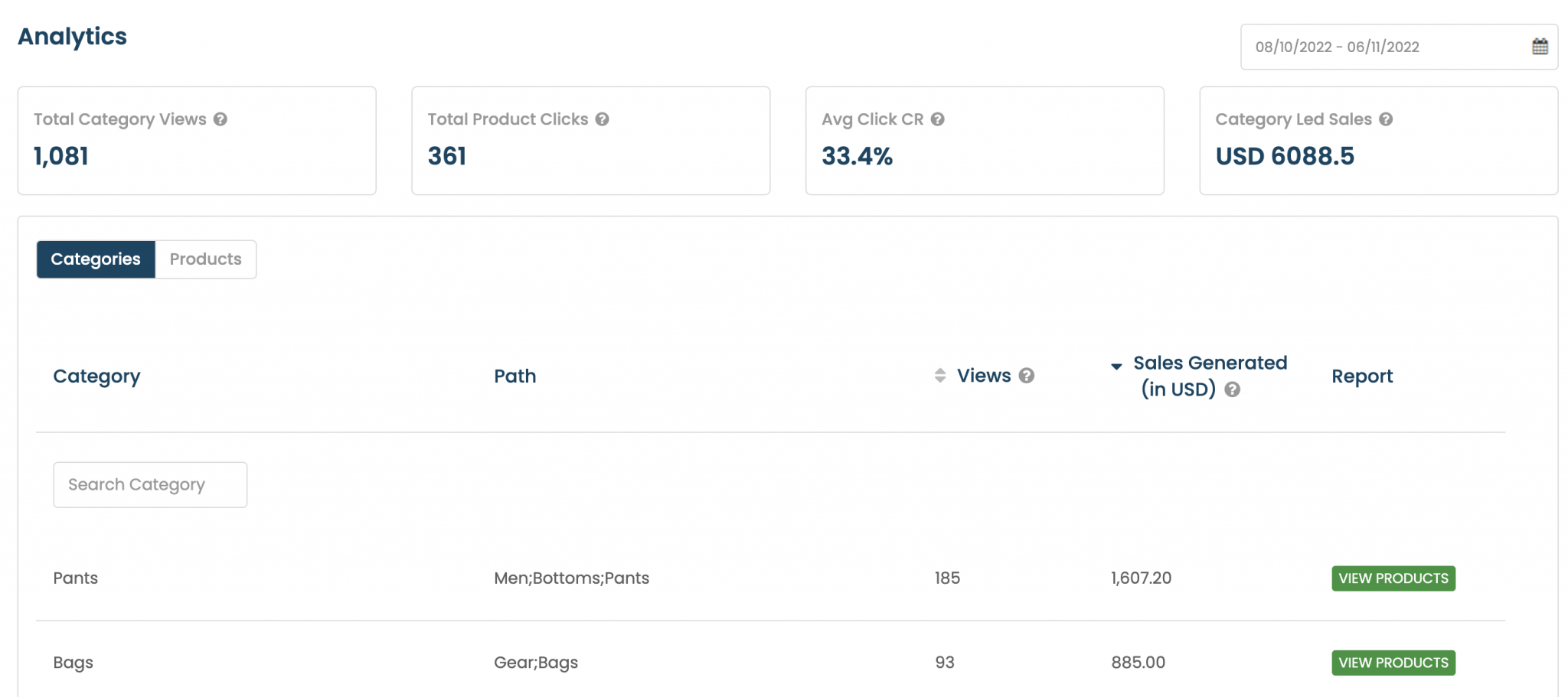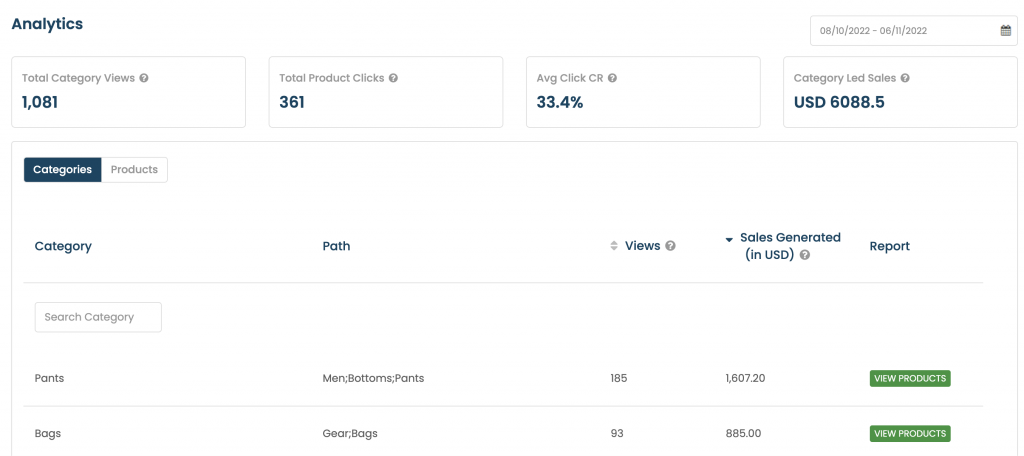 Category Merchandising
Analyze the impact of your category pages
Discover how products are performing in various categories and performance overall. View the impact much easier than you can in Google Analytics.
Recommendation Strategies
See conversion rates by page and recommendation strategy
Track the key metrics of all product recommendations banners and strategies site-wide. Easily display a list of recommendations by page type, and see a breakdown of data from impressions to sales.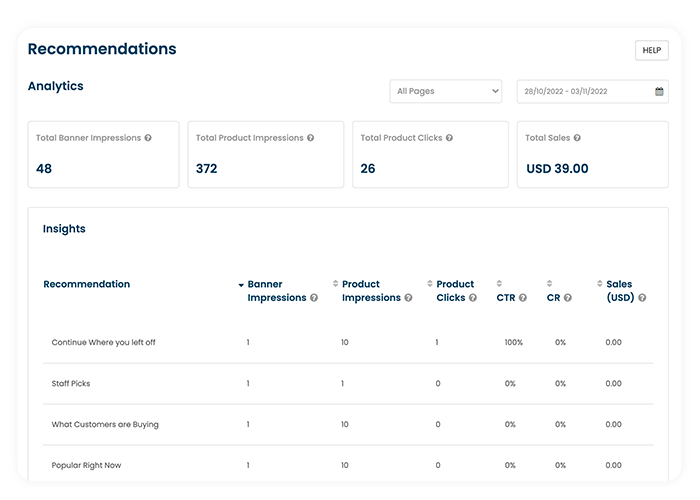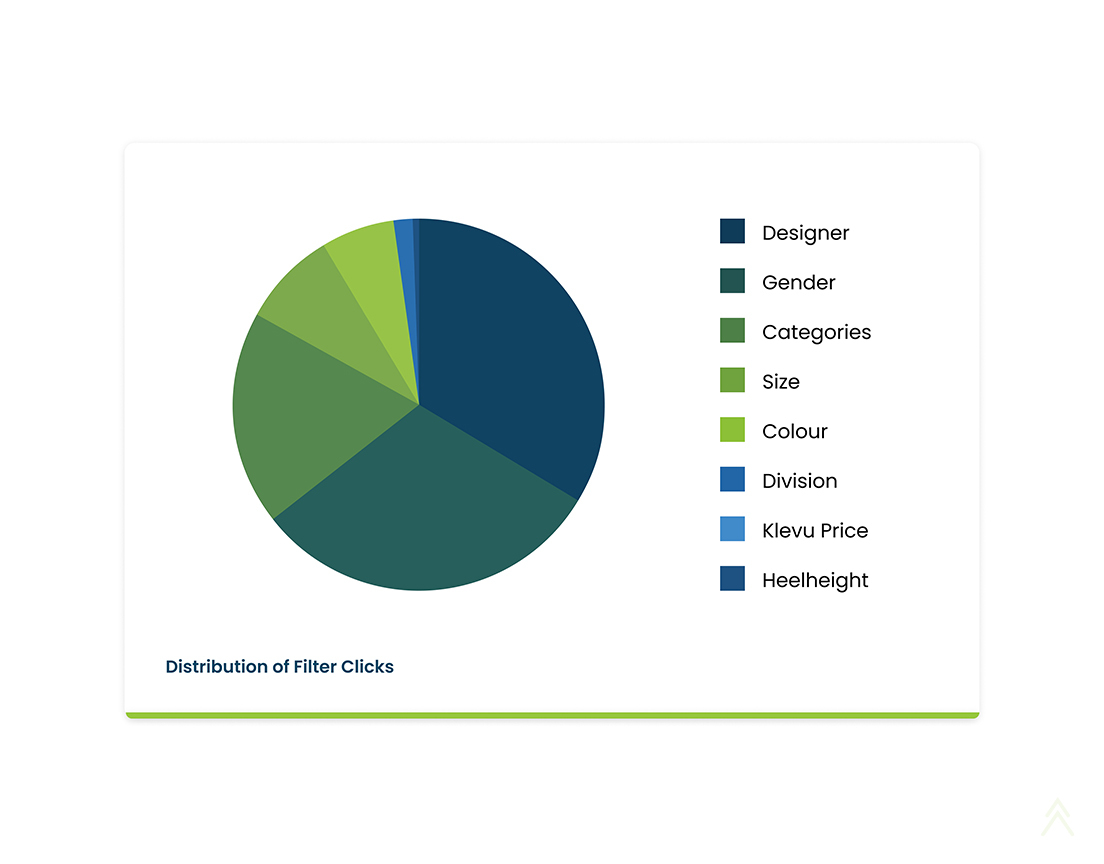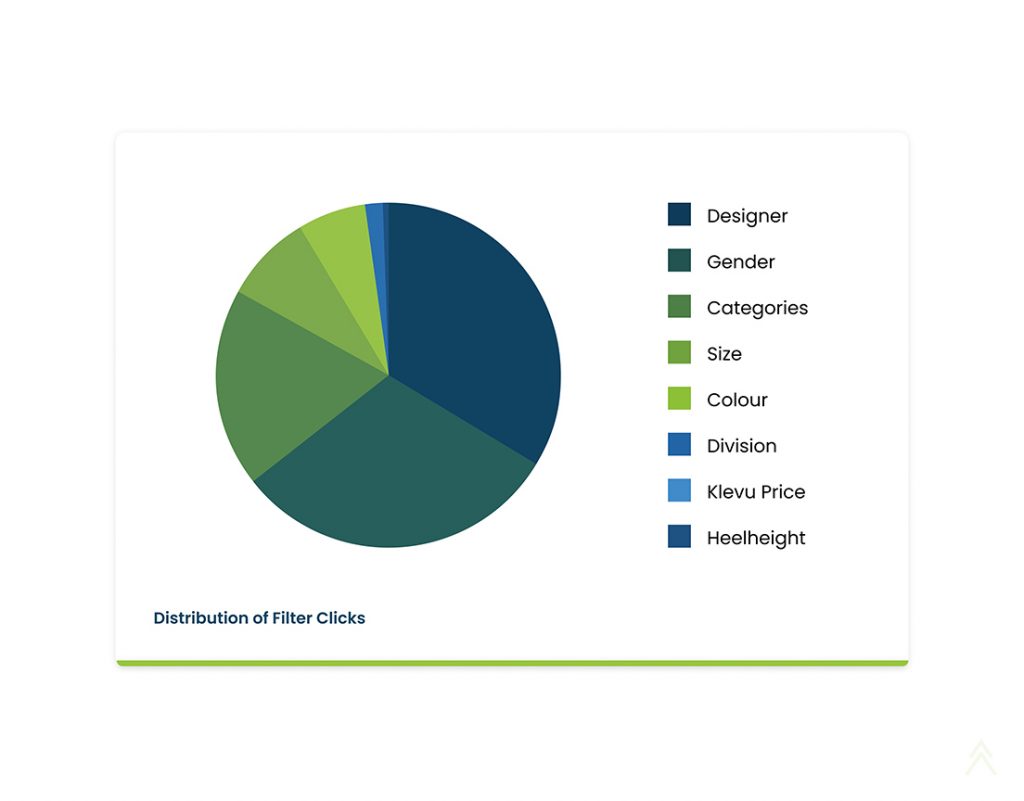 Faceted Navigation
Analyze how shoppers use filters on your website
Improve the customer journey on product listing pages. Learn more about your shoppers' preferences by reviewing Filter Analytics. Reduce click-to-purchase.
Word Graph
Discover high-performing tactics
Make valuable connections between searched terms and use that data to merchandise. Uncover trending, high-intent short and longtail keywords and phrases to use in your ads or to support your SEO strategy.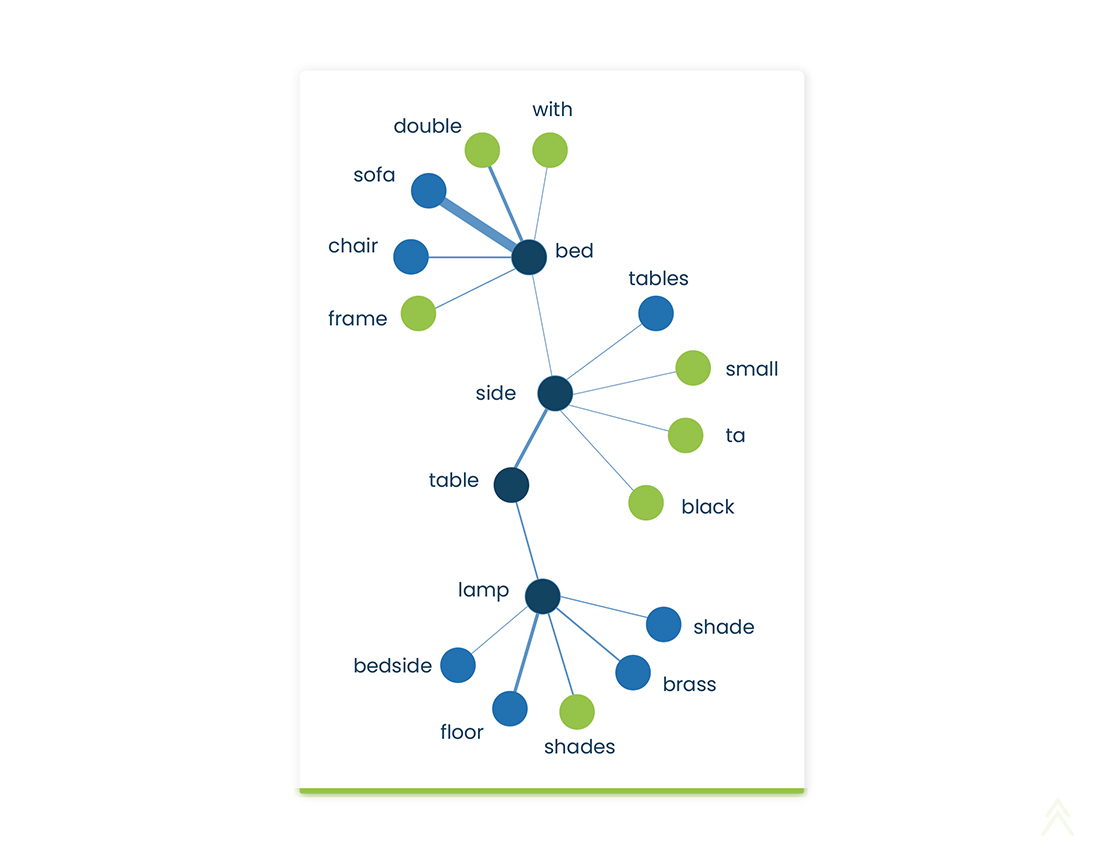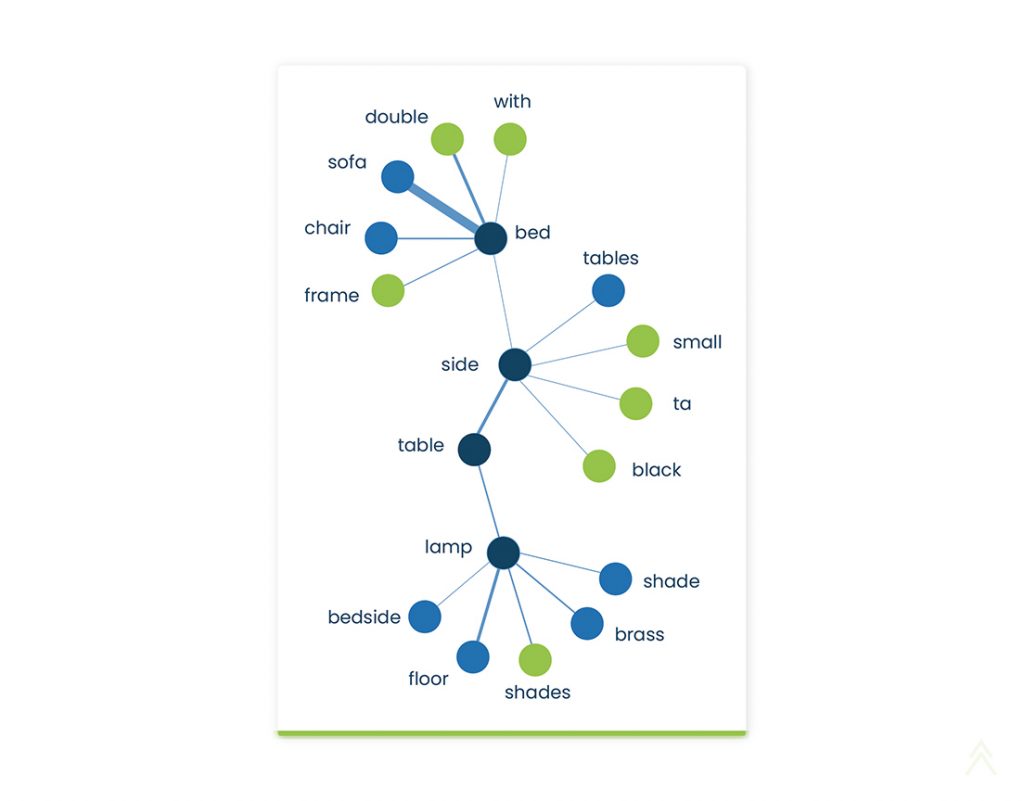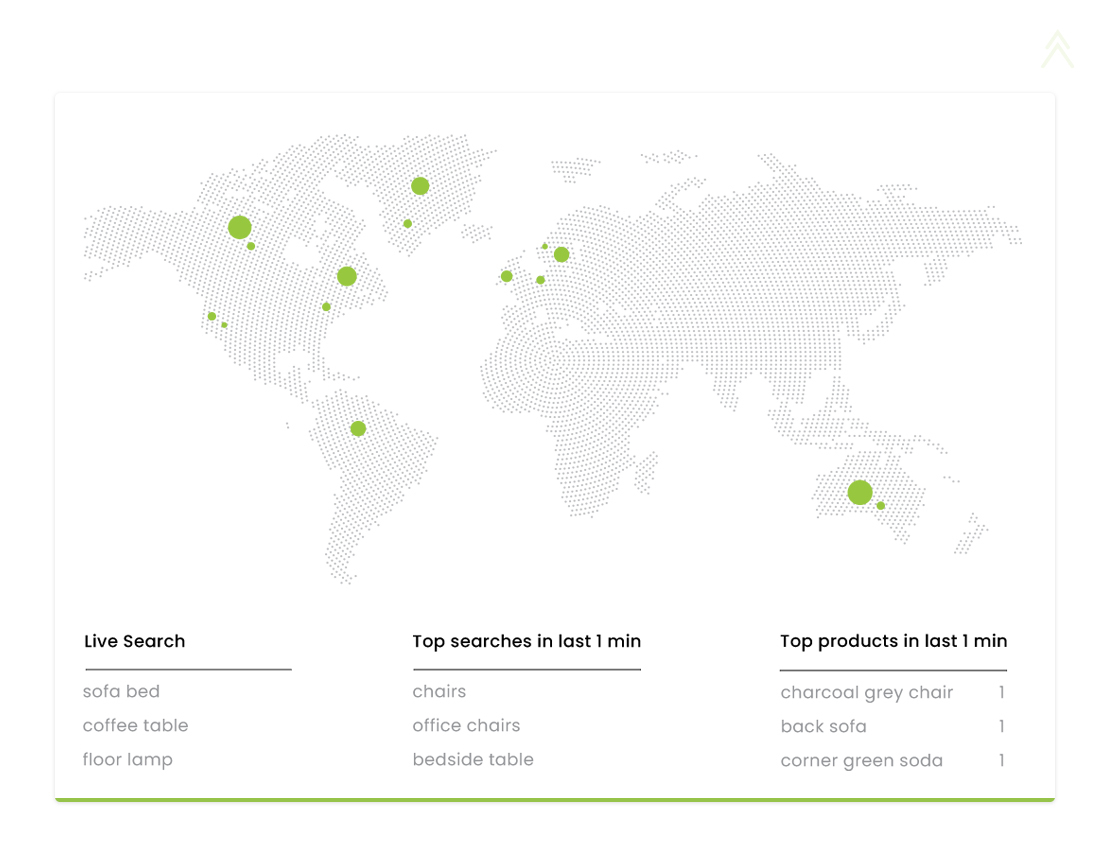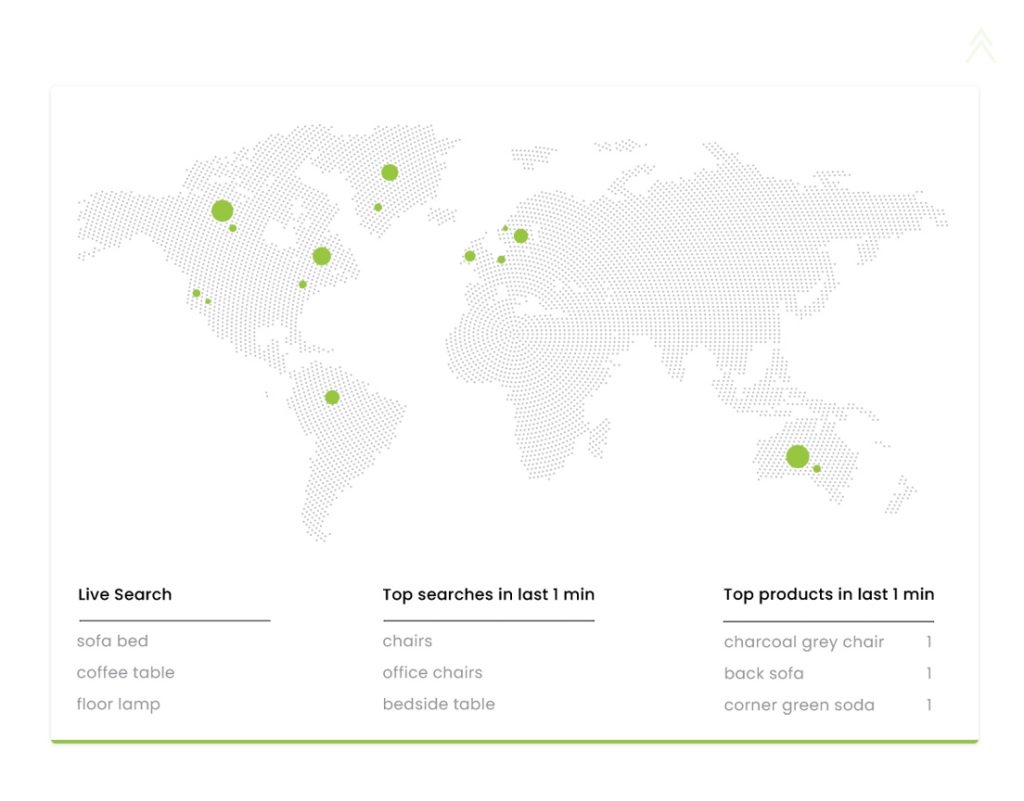 Live View
Watch for trends in real time
See the top 10 most frequently clicked products and searched terms to help measure the impact of your campaigns in real-time. Explore locations where search traffic is coming from in real-time. Optimize your strategies to direct attention or resources to regionalized campaigns.
Case Study: Sarah Raven

Dr Barbara Sturm used Klevu AI search and merchandising to to achieve 61% click-to-conversion rate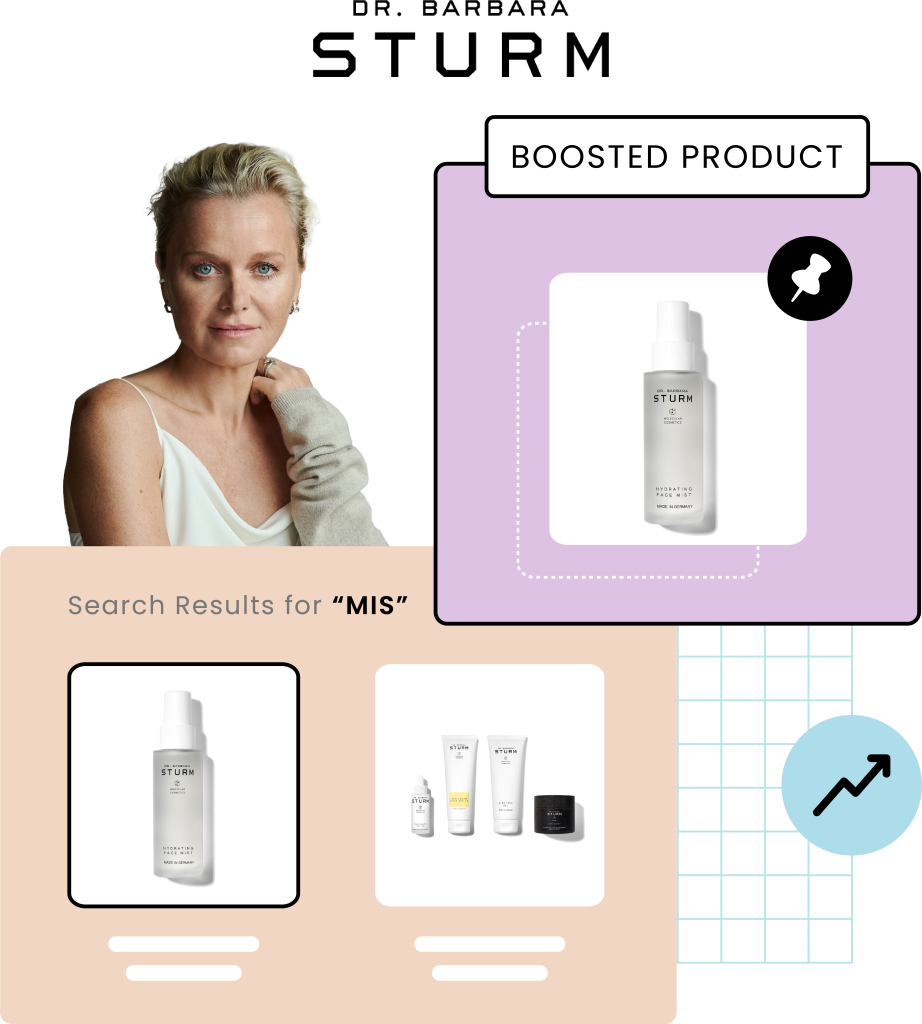 Case Study: Craft Company

Sweet Success: How Craft Company boosts email revenue by 6% with Klevu & Klaviyo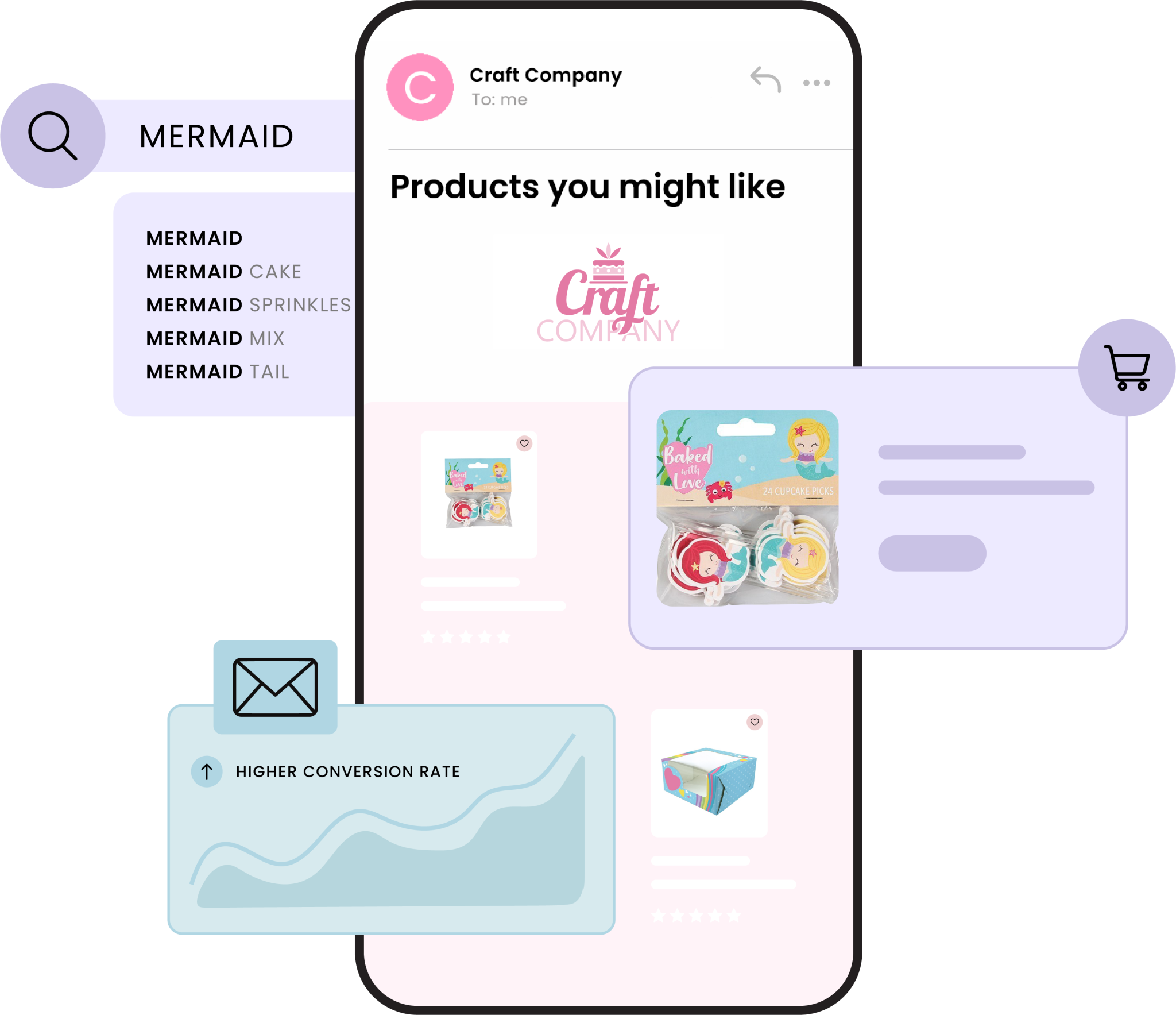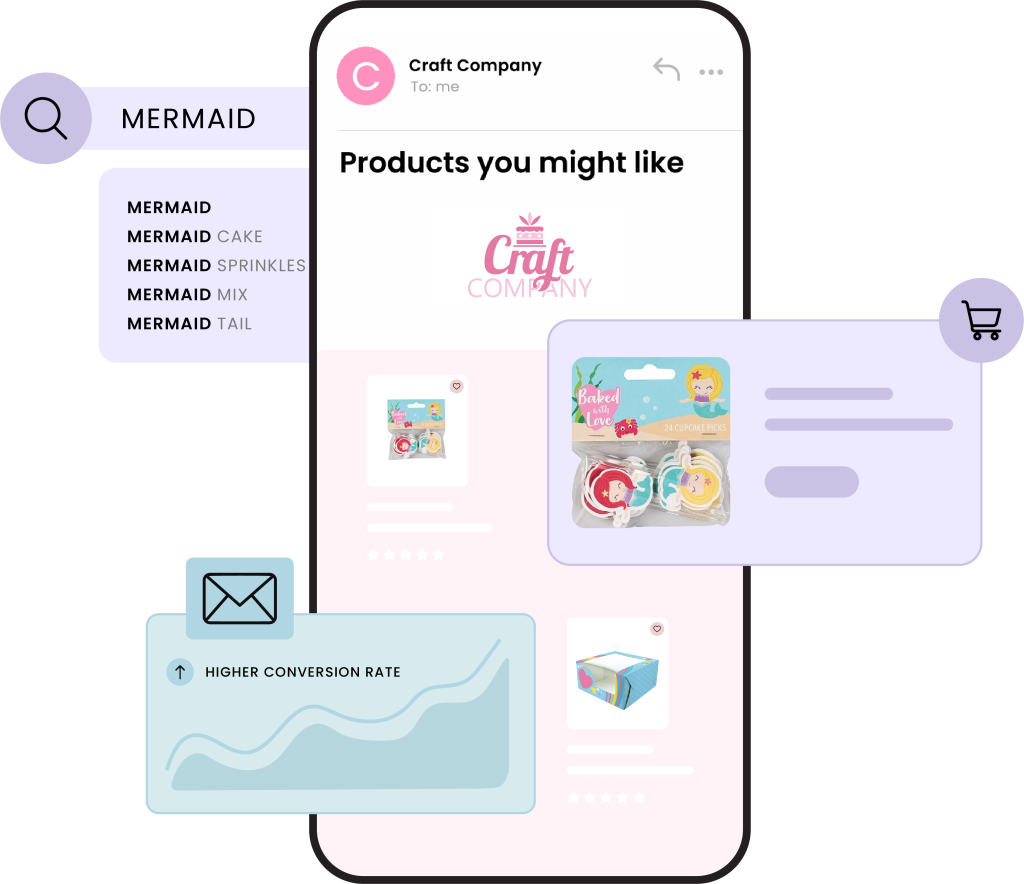 Case Study: Monrovia

B2B plant retailer Monrovia saw a 50% increase in use of on-site search with Klevu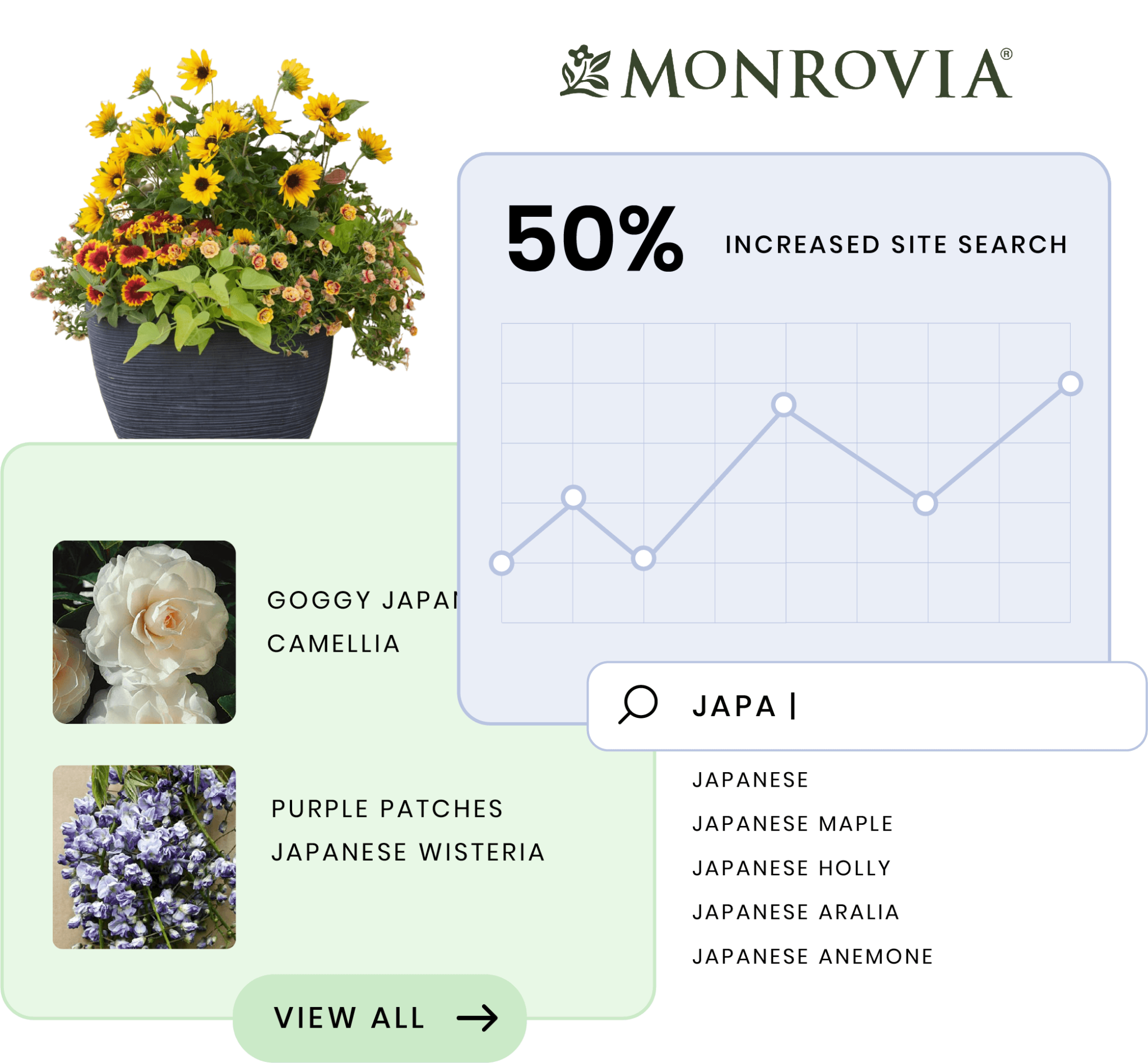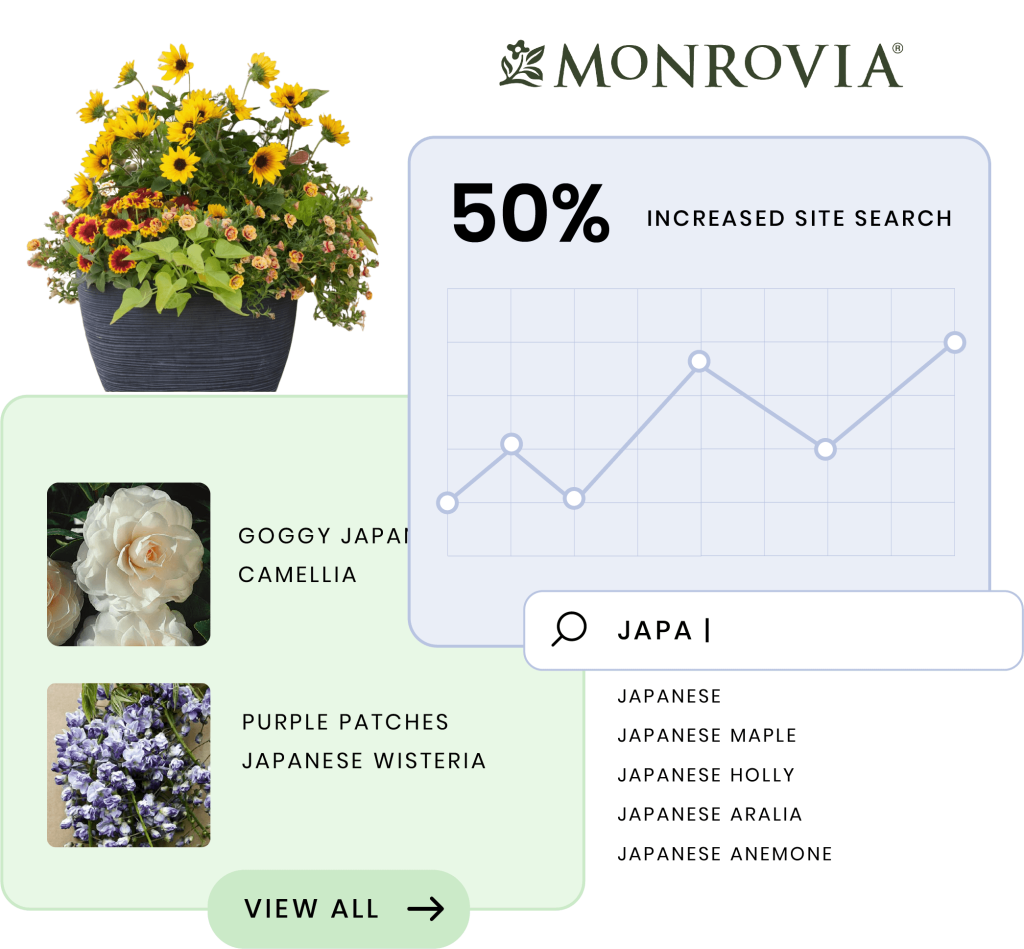 Get Started with Analytics
Start analyzing key product discovery metrics
Discover elusive revenue-boosting connections using product discovery analytics tools.
Conversion rate optimization
Monitor product discovery metrics by using Klevu Analytics together with Google Analytics as part of your CRO strategy.

Analytics dashboard
See changes to click rate, search volume, and filter usage. In-built monitoring to ensure that your tracking integration is performing correctly.

Influencer campaign tools
Monitor and track the impact of owned and earned influencer marketing. Monitor keyword campaigns for partnerships, and link up timestamps of posts to product searches on your website.

Filter analytics
Reduce click to purchase by reviewing Filter Analytics to discover more about your shoppers' preferences and use the data to optimize landing product listing pages.
Support Services
Technology that works and people who care
You don't have to do it alone. Ensure you have a support team by your side that is highly responsive, knowledgeable, and hard-working.

Let's grow together
Take the next step, tell us your goals, and let us exceed them together.