#1 Search & Discovery for commercetools
Achieve industry-leading conversion rates on your commercetools store
Join thousands of ecommerce teams achieving up to 8% site-wide and 16% search conversion rates with Klevu AI search, merchandising, and product recommendations.

Enterprise Search Technology
Deliver better search results with Klevu AI enterprise search for commercetools
Klevu has an out-of-the-box ecommerce AI that is one of the most mature and comprehensive, according to Gartner's Market Guide for Digital Commerce Search.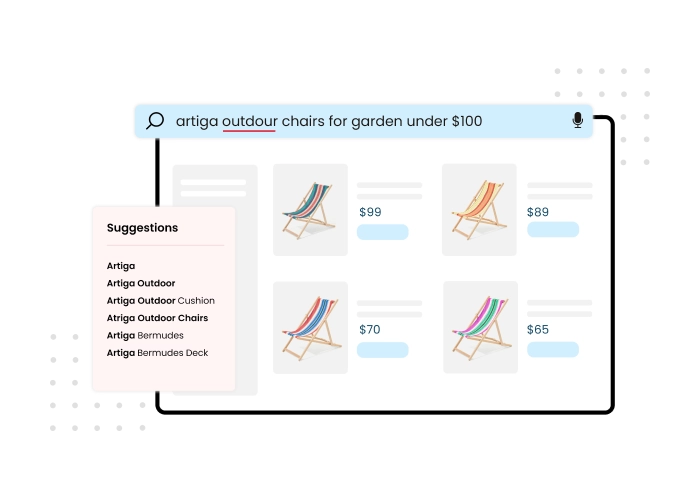 State-of-the-art AI ecommerce search engine
Generate more search-led revenue with the most advanced ecommerce search underpinned by NLP and machine learning.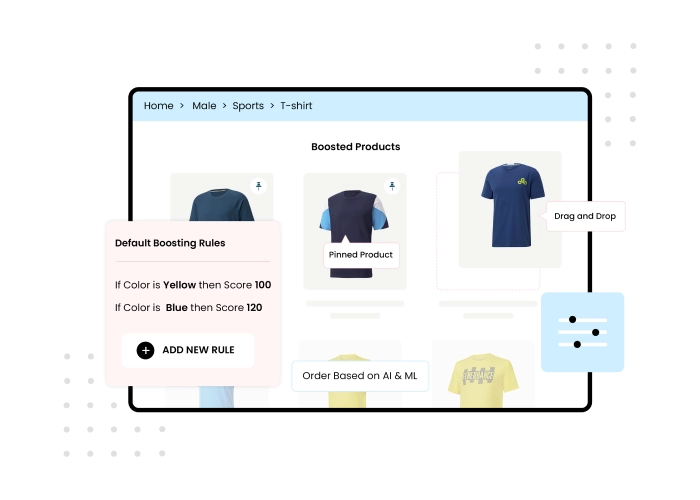 Merchandise your commercetools categories better
Easy-to-use interface for your merchandising teams to automate and curate campaigns for category pages.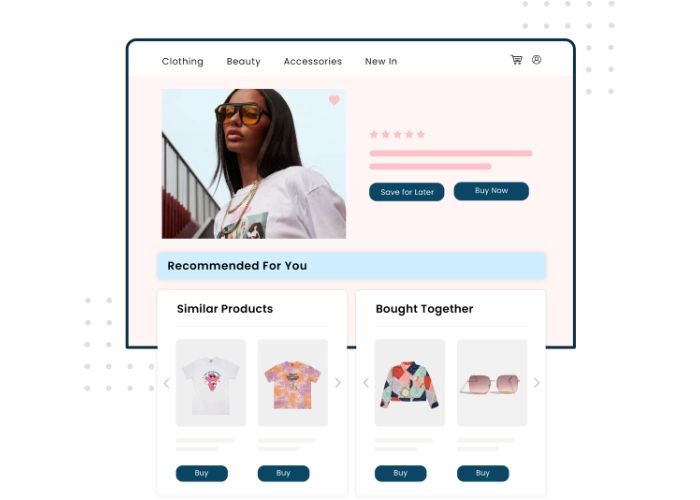 Inspire shoppers with your product recommendations
API and no-code solutions to display various strategies and pages combine AI magic with precision curation.
commercetools Connector
Easily integrate Klevu AI with your commercetools store
Connect Klevu product discovery power with Commercetools easily with our pre-built and Commercetools-approved connector, or build your own integration using our SDKs and APIs.
Customize algorithms to suit your goals. Clicks, purchases, and product reviews influence the AI to optimize results, dynamically driving more revenue.
Your shoppers deserve the most advanced linguistic processing to help them find what they want on your website.
Using clickstream, segmentation, and collaborative filtering, you can use Klevu to personalize even new and anonymous web visitors.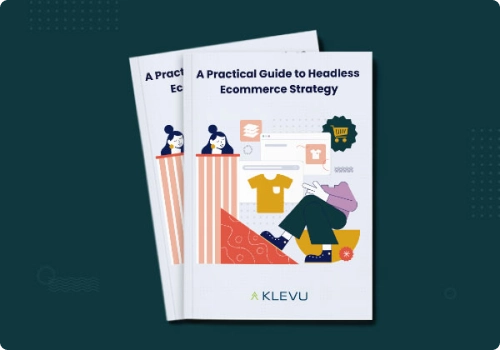 What is headless commerce?
Get a mini-lesson in headless including its benefits, a jargon buster to tell your PWAs from your SPAs from your SDKs, and information about optimization.
Enterprise Search API
The most advanced ecommerce search AI, in an API
Build and configure fully customizable search experiences. The Klevu Search API includes autosuggest, record search, faceting, personalization, analytics events, and more. Klevu APIs can transform ecommerce experiences and empower ecommerce teams.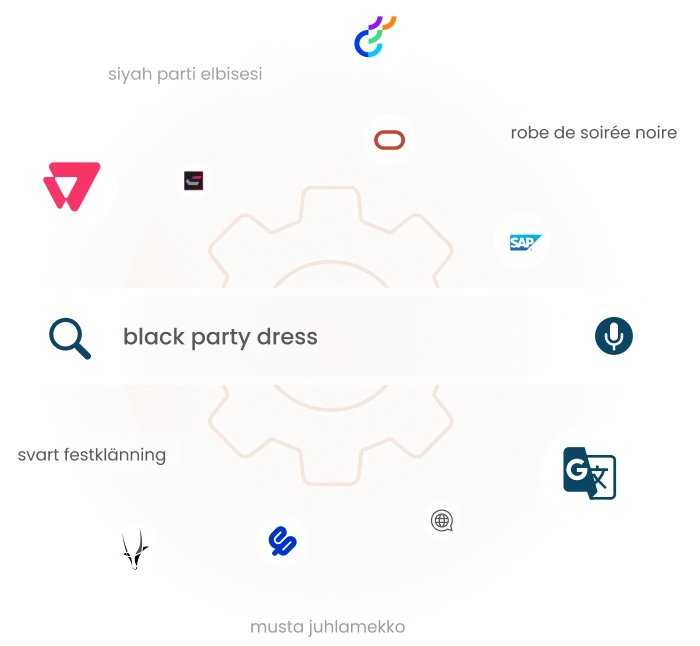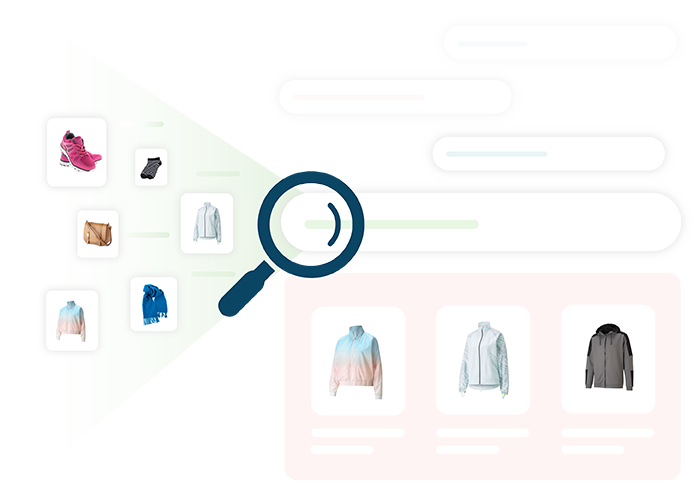 Enterprise Search Solution
Empower ecommerce teams to innovate faster at a lower cost
An on-site search functionality for ecommerce websites that is fully customizable, fast, MACH-Certified, has a lower total cost of ownership, and more automation than any other enterprise solutions.
Ease-of-use
Easy-to-use dashboard for merchandising
Fine-tune category pages using easy-to-apply strategic rules, drag-and-drop, and pinning from the Klevu Merchant Center. Rules can be created to boost product ranking and prioritize products by any combination of attributes.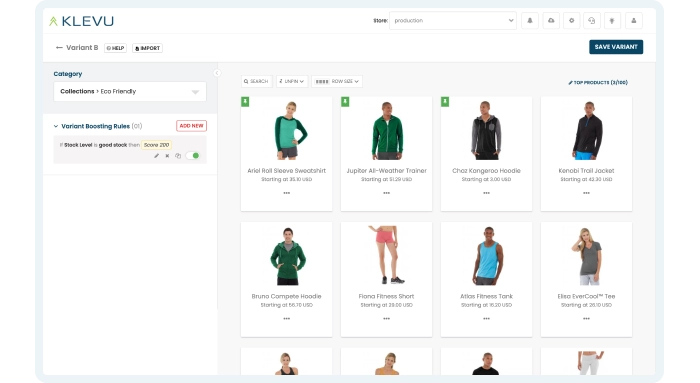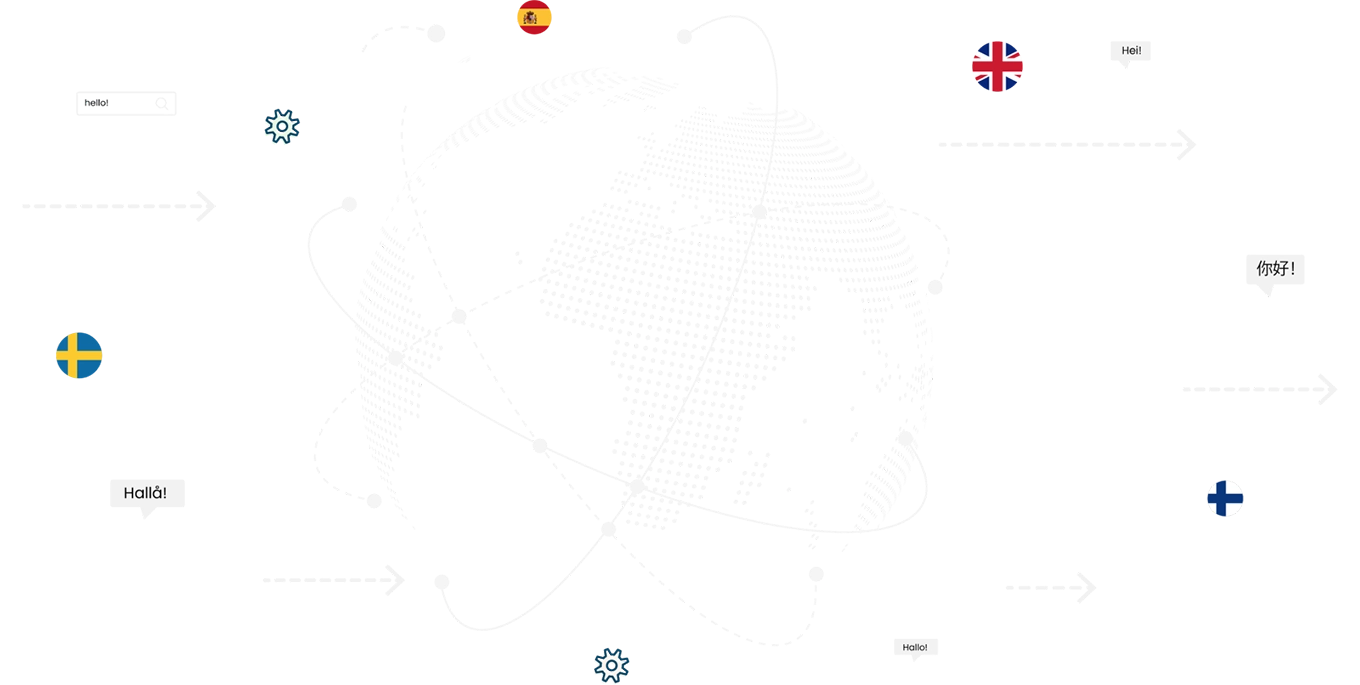 Multilingual Search Capabilities
Localize at scale with Klevu's multilingual capabilities
Klevu uses advanced natural language processing and localized machine learning to determine what shoppers want in almost any language. Those language and cultural preferences are nuanced and impossible to get right with manual merchandising. Klevu AI automatically learns from local shoppers to display products most likely to convert specifically in each region.
Architecture & Infrastructure
Scale your store with cloud-native and headless technology
Unlock limitless scalability and agility for your ecommerce store with our cutting-edge headless architecture and our secure, cloud-native infrastructure.
Klevu is the most advanced AI product discovery technology in the MACH Alliance. We challenge how modern retailers, brands, and solution integrators think about headless architecture.
Scalable, fast, and secure, Klevu offers a 99.99% uptime guarantee, real-time status reporting, global data centers for failovers and load balancing, and dedicated infrastructure options.
Case Study: Sarah Raven

Dr Barbara Sturm used Klevu AI search and merchandising to achieve 61% click-to-conversion rate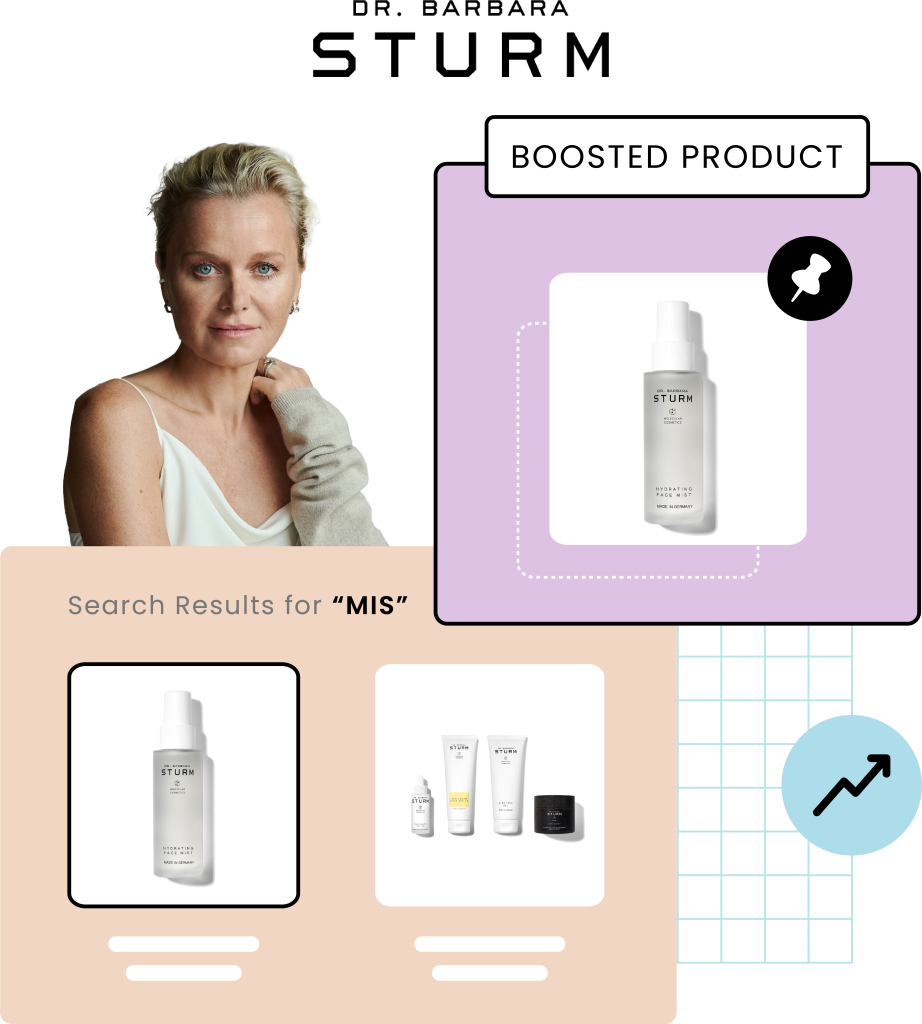 Case Study: Monrovia

B2B plant retailer Monrovia saw a 50% increase in use of on-site search with Klevu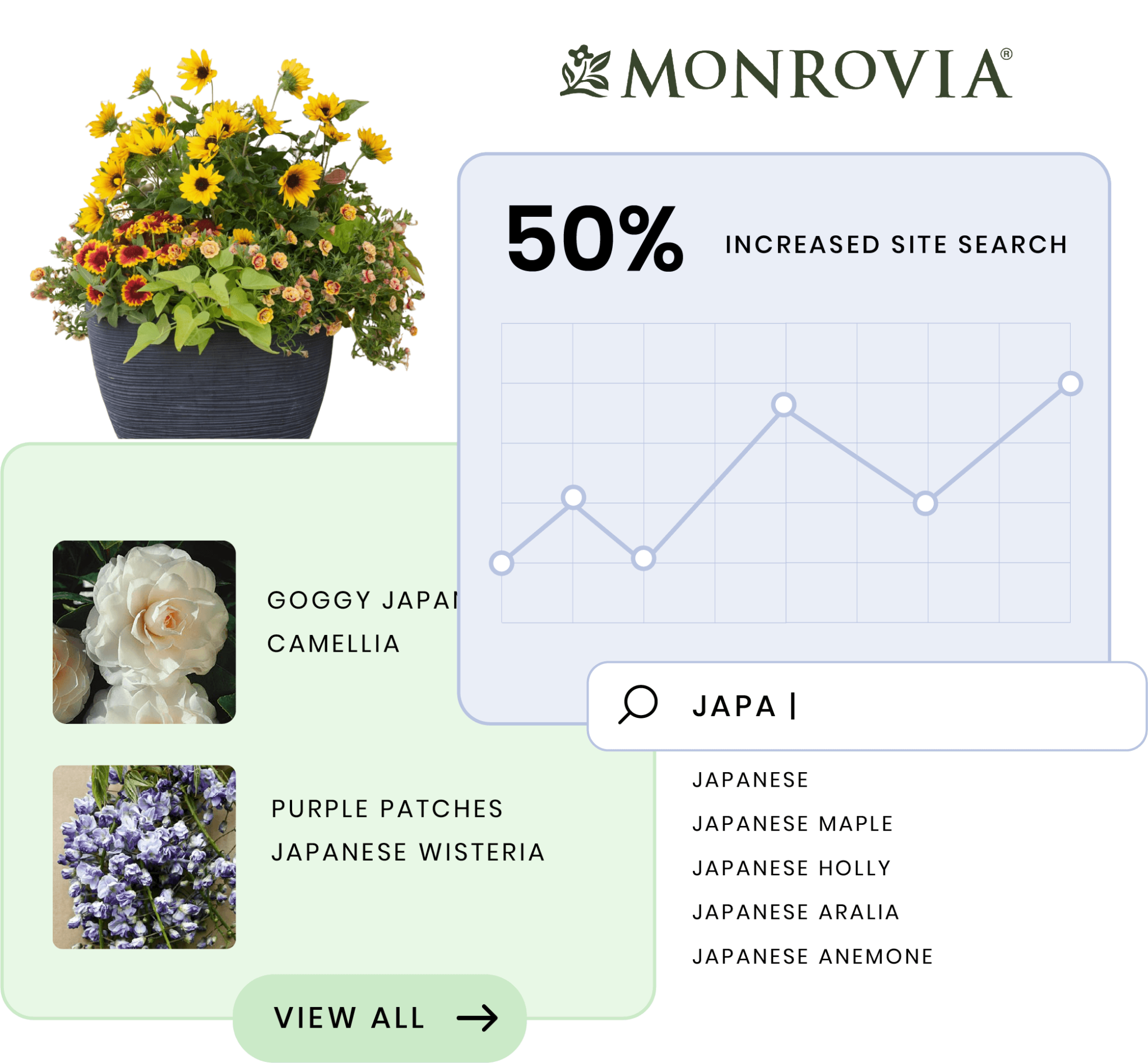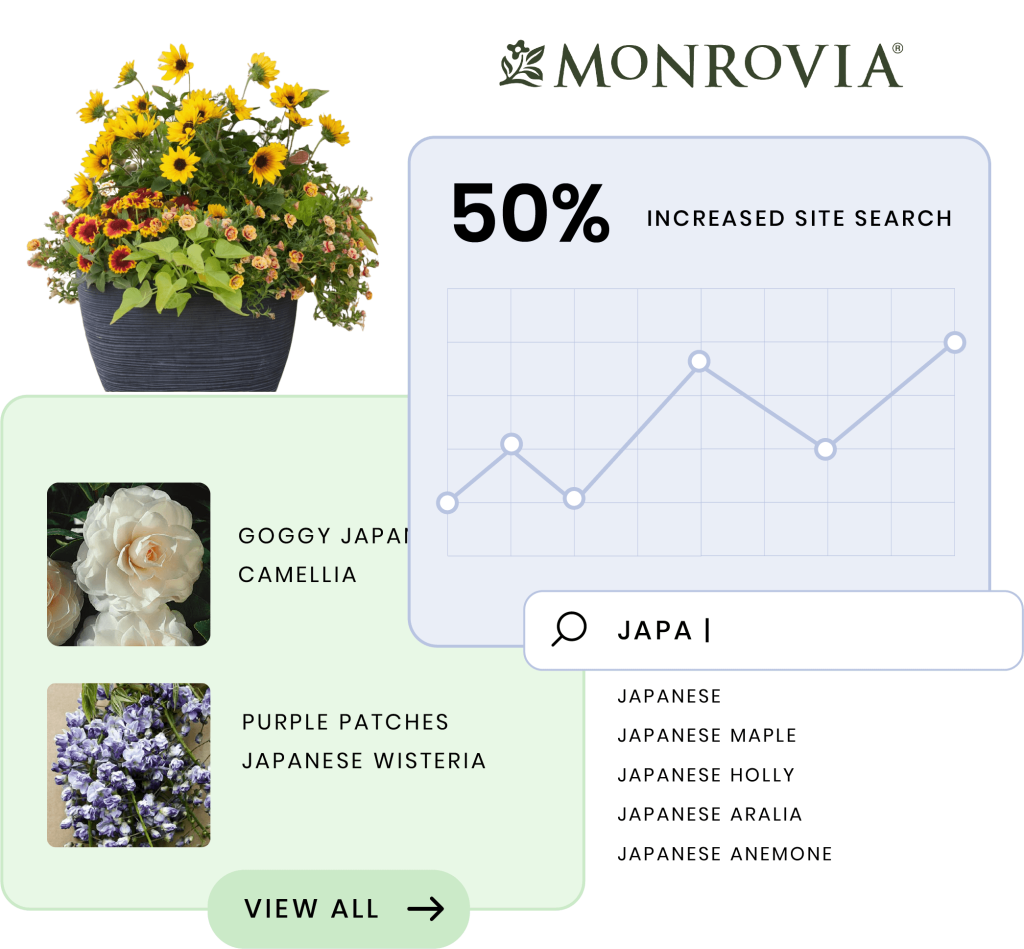 Case Study: Laura Mercier and BareMinerals

Personalized Klevu search improves conversion and engagement rates for Bare Minerals and Laura Mercier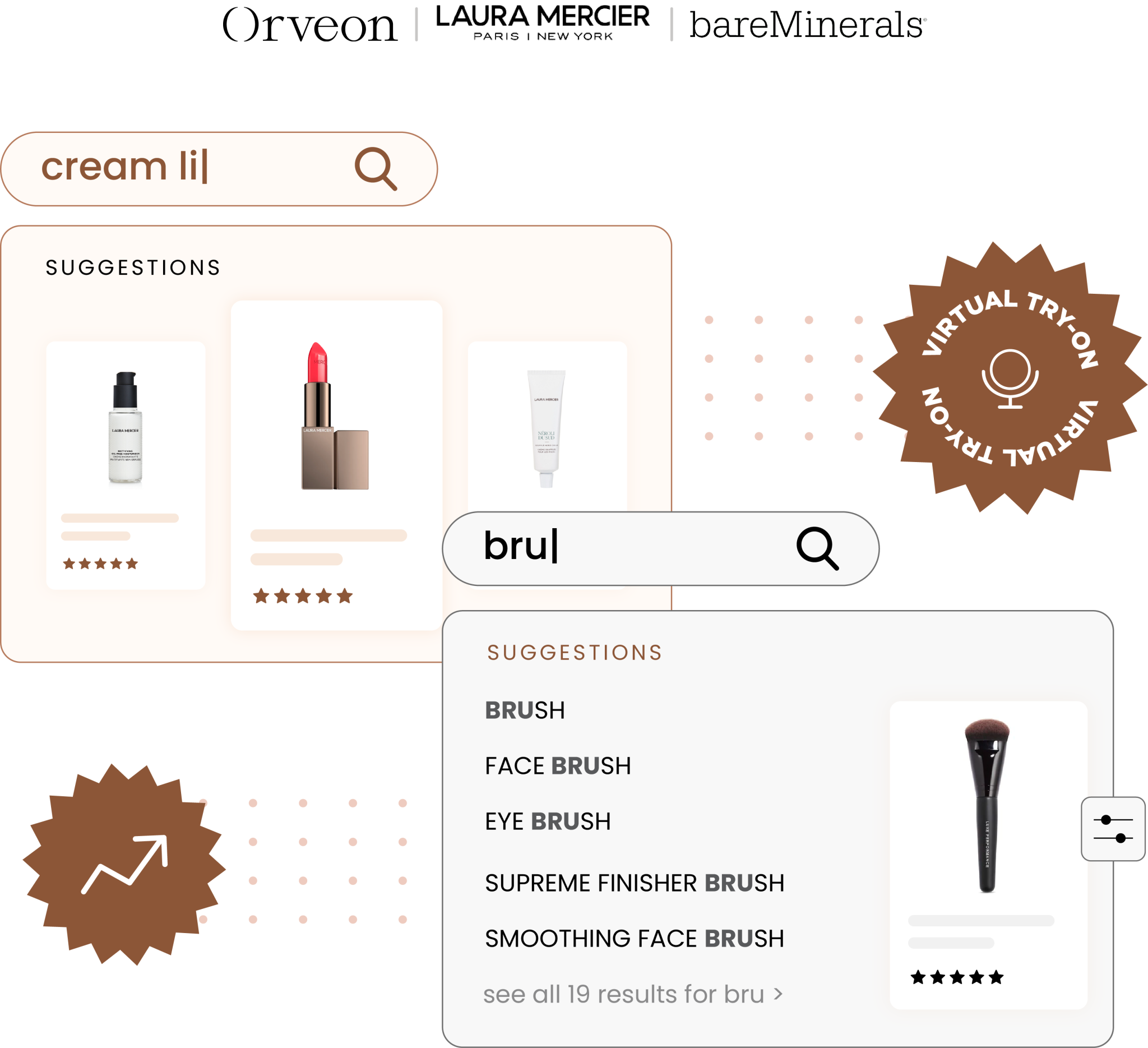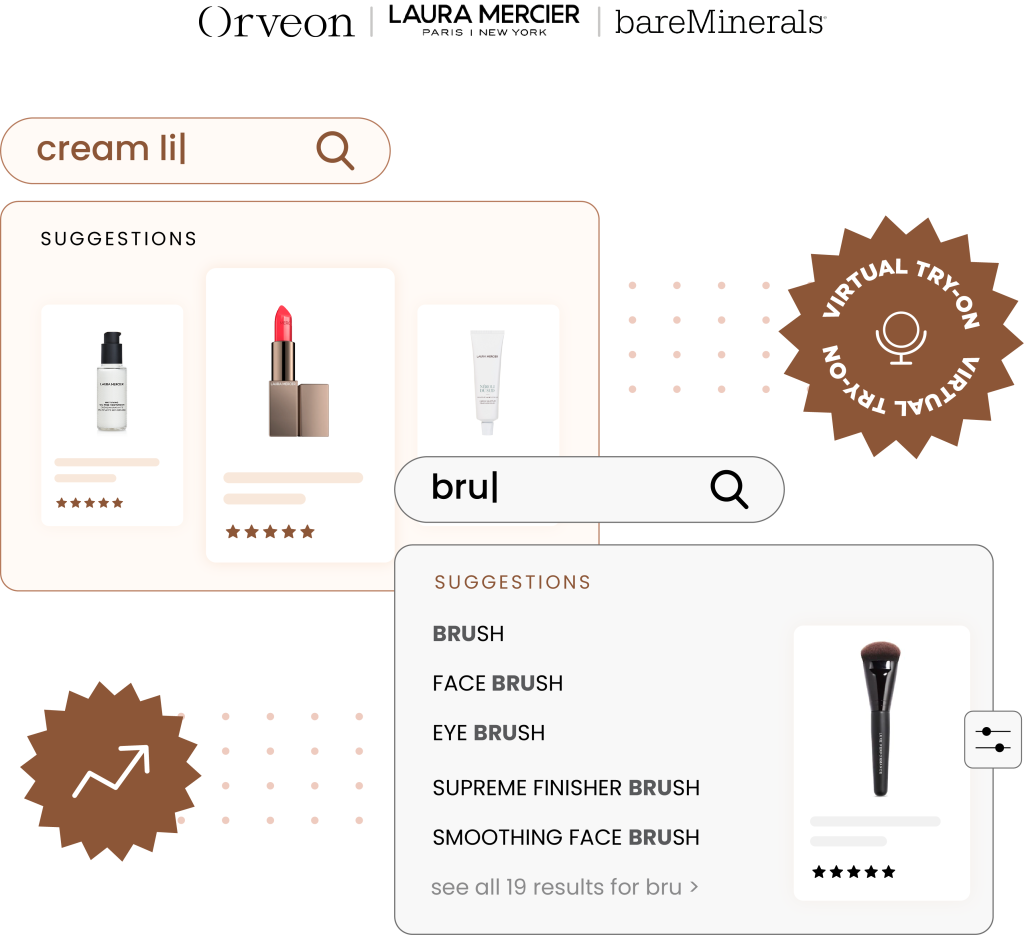 Case Study: The Cambridge Satchel Co.

How The Cambridge Satchel Co leveraged Klevu AI to achieve 3x conversion rates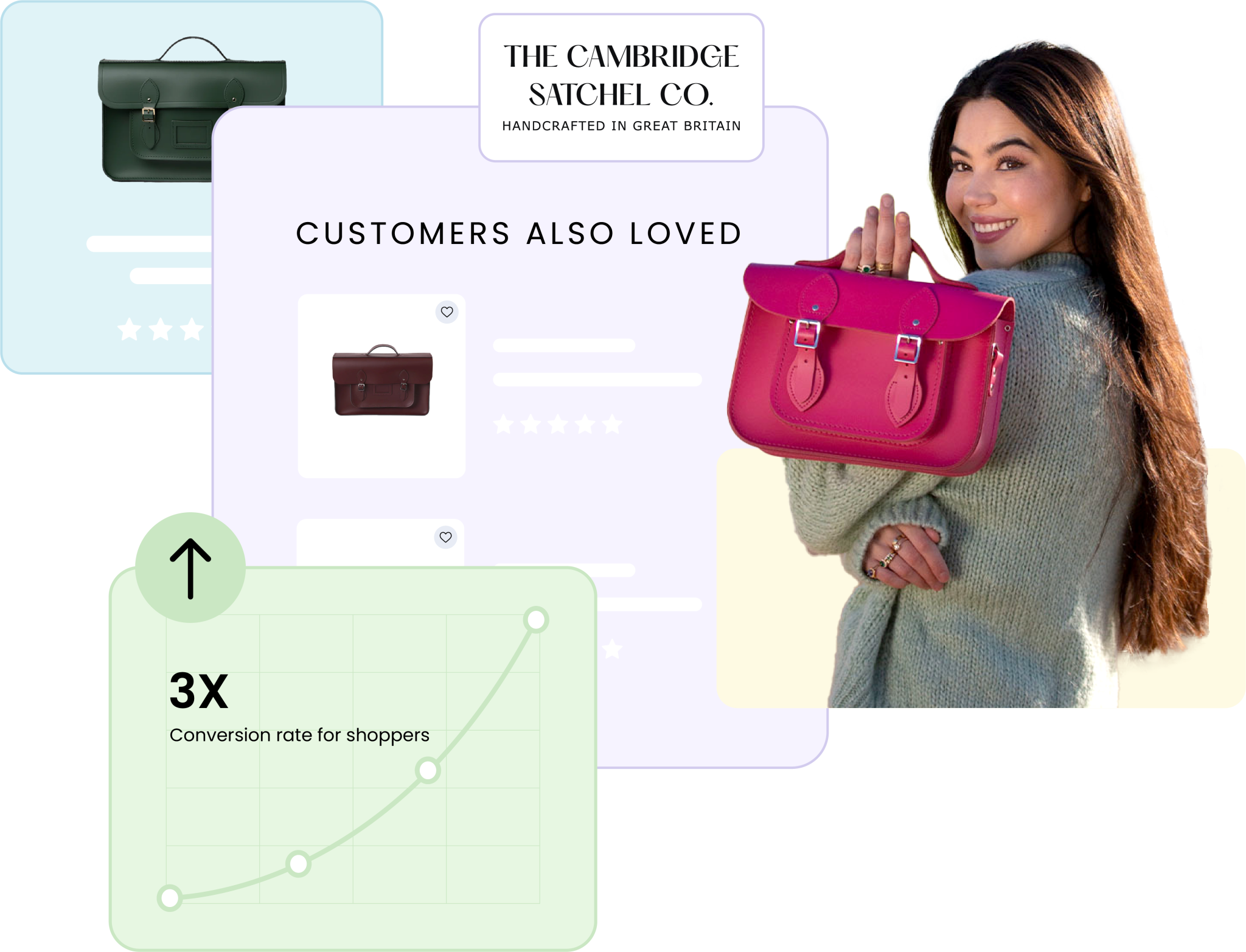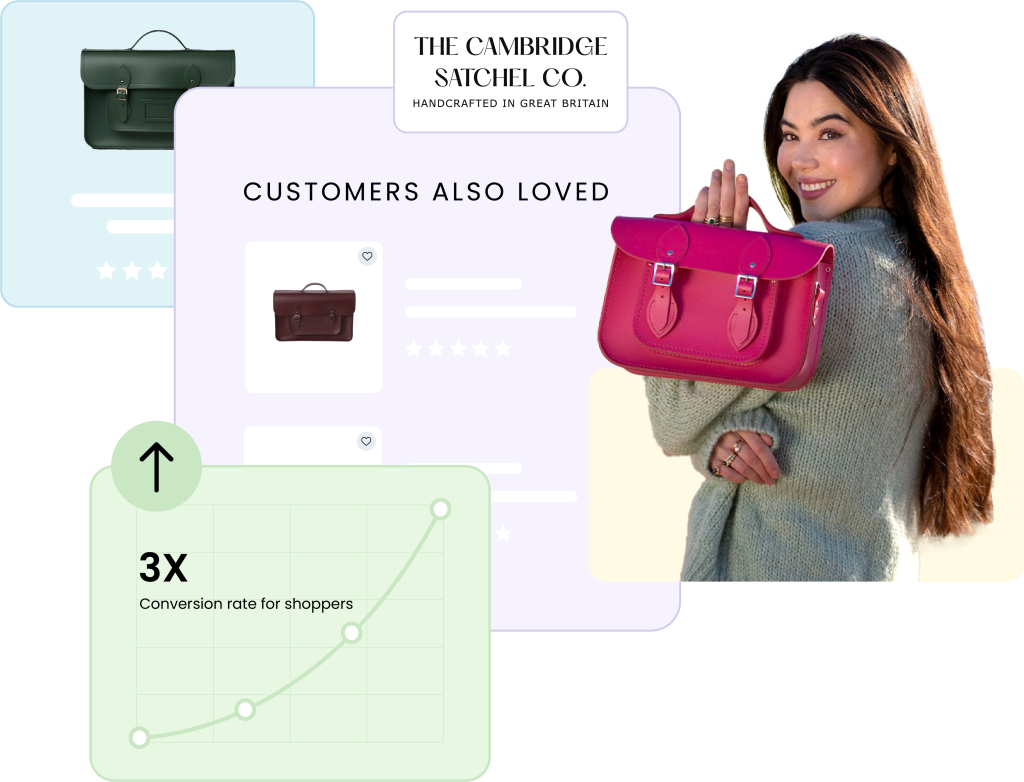 Case Study: Paul Smith

Paul Smith goes composable starting with Klevu, resulting in 31% increase in conversion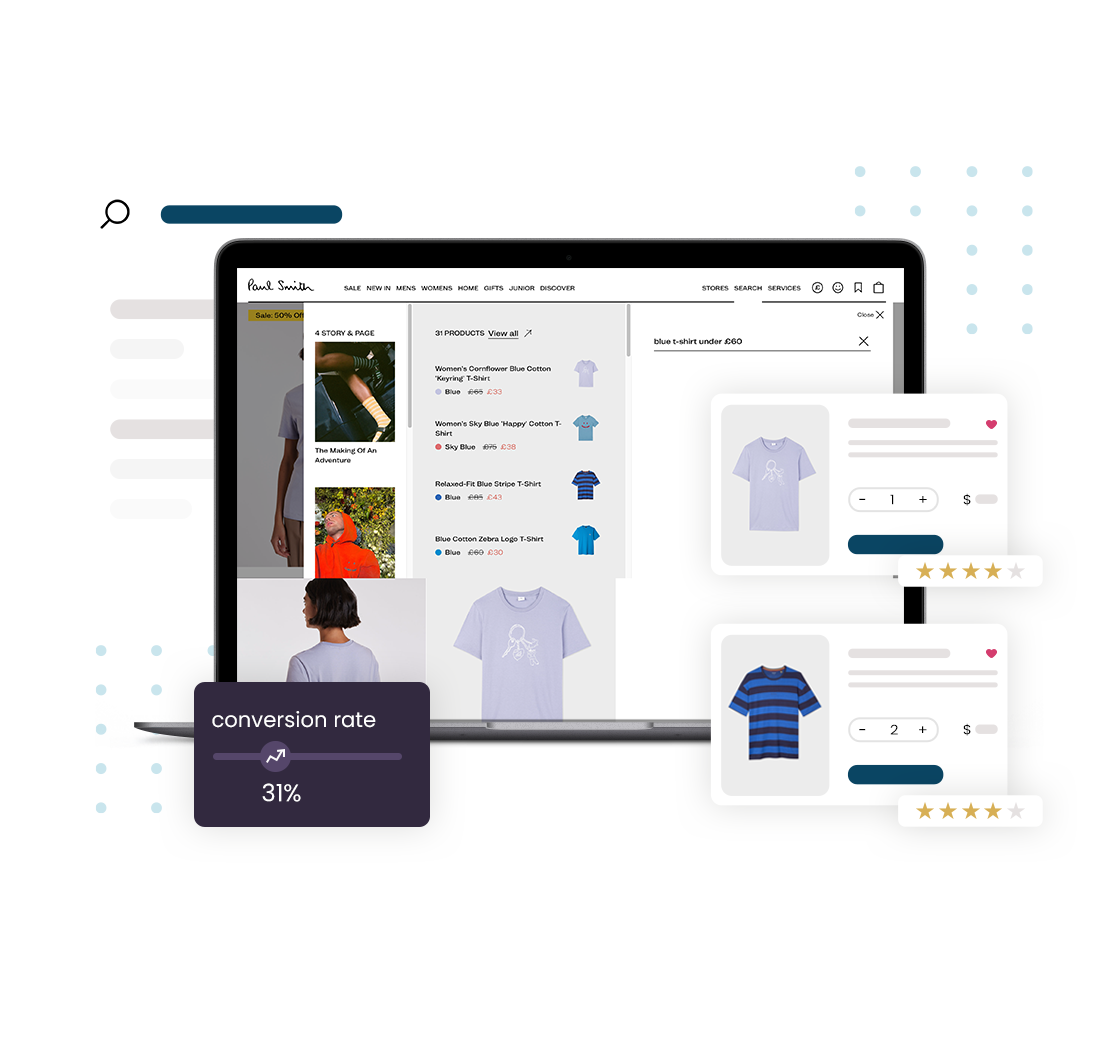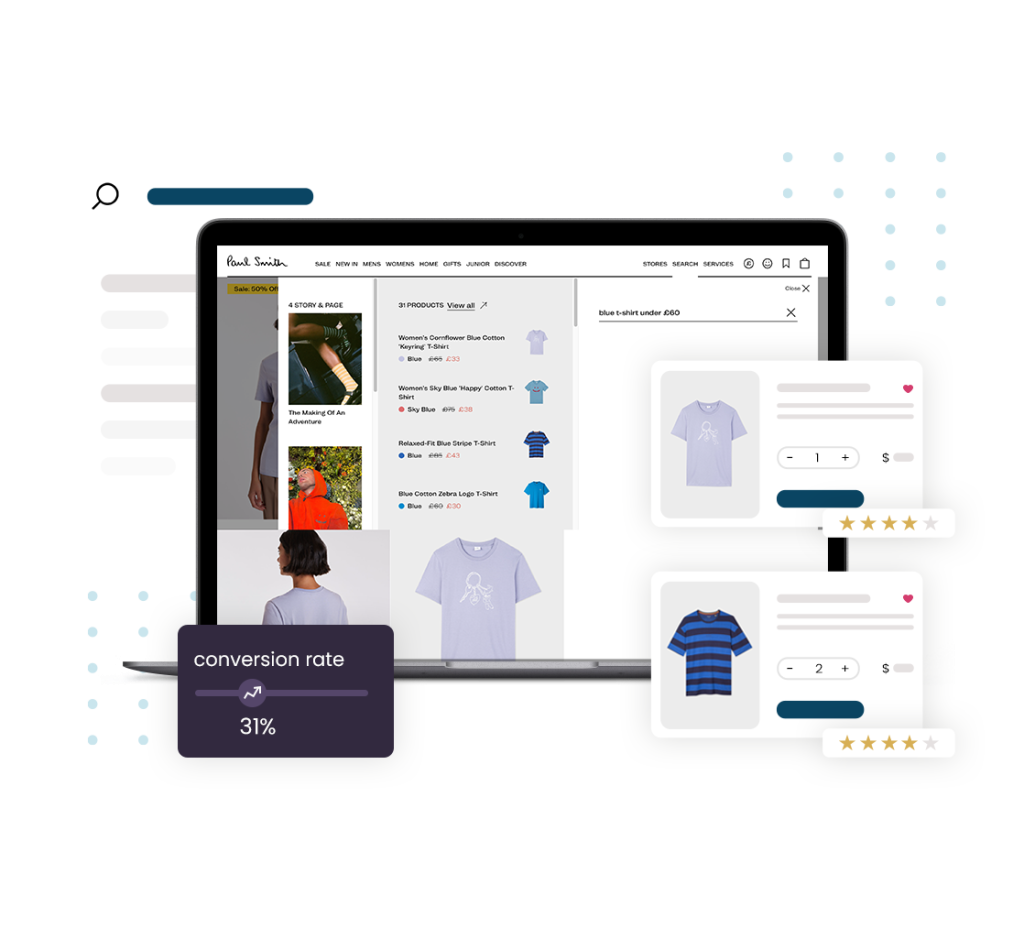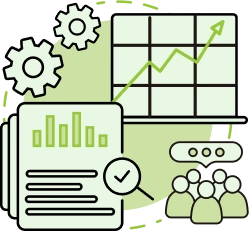 Ecommerce Search & Discovery Platform
Uncover growth opportunities for your ecommerce business
Grow revenue with better search & product discovery
Increase revenue per web session by 37% with Klevu Search & Product Discovery Platform.
Continuously optimize and drive growth faster
Deliver relevant search & product discovery results with Klevu's powerful and personable search, merchandising, and recommendation engine built exclusively for ecommerce.
Understand customers on every level
With Klevu's deep integrations with your ecommerce platform, our AI can understand nuances based on customer behavior and intentions which you can analyze.
Support Services
Technology that works and people who care
You don't have to do it alone. Ensure you have a support team by your side that is highly responsive, knowledgeable, and hard-working.


Let's grow together
Take the next step, tell us your goals, and let us exceed them together.