Ecommerce Visual Merchandising
Build and curate ecommerce landing pages with ease
Powerful merchandising tools, with a little extra help from AI. Fine-tune product results within search, categories, and product recommendations with easy-to-use visual merchandising tools.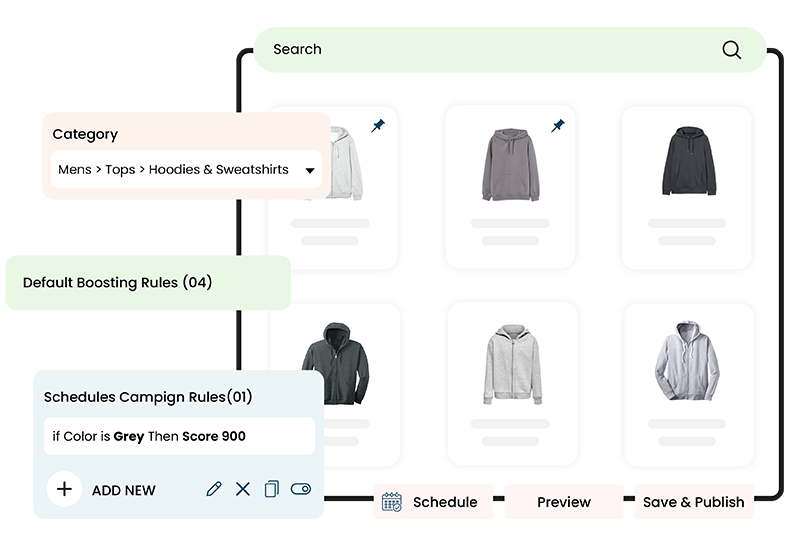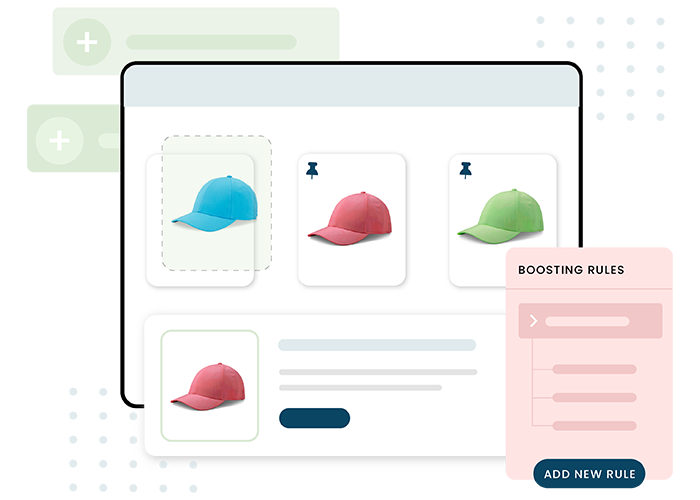 Visual Merchandising Tool
Drag-and-drop interface for easy planning and preview
Create automated rules to re-order products on category pages by any product attribute, such as margin, stock levels, season, sale, and more. Pin products to the top or bottom of product listing pages easily.
Delightfully easy to use with merchandising tools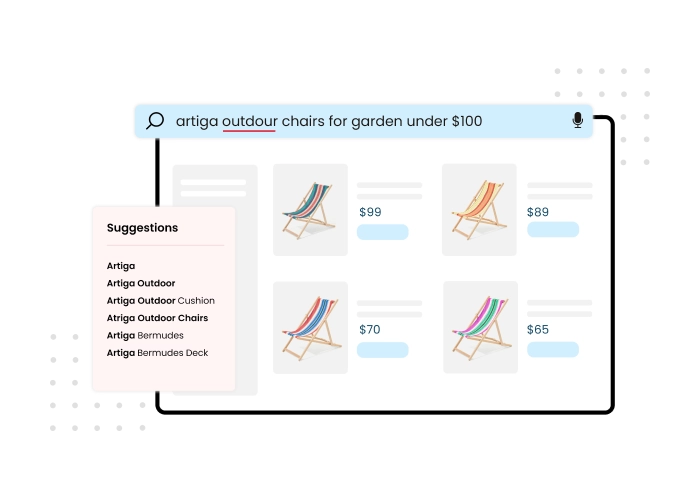 Merchandise your search results better than you could before
Easily merchandise your search results including visual merchandising, scheduled campaigns and more.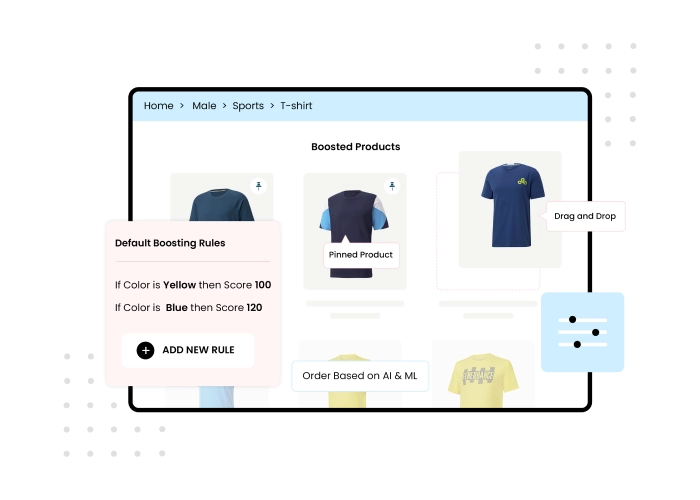 Balance AI automation with curated control on category pages
Merchandise your category pages automatically using AI and easy-to-use rules, and curate meticulously where necessary.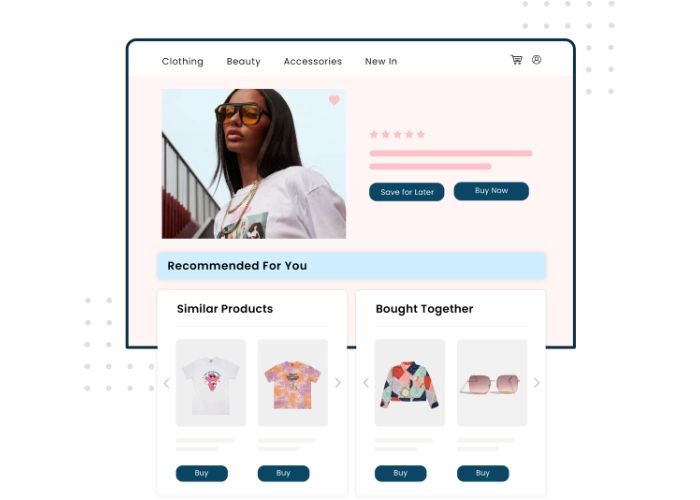 Mix AI strategies with pinning and attribute-level rules
Browse AI product recommendations strategies, apply, and customize, showing shoppers exactly what they want to see.
Promotions
Manage content banners in search and category pages
Create promotional banners easily and schedule them to start and end at specific dates and times. Perfect for pre-scheduling for seasonal merchandising.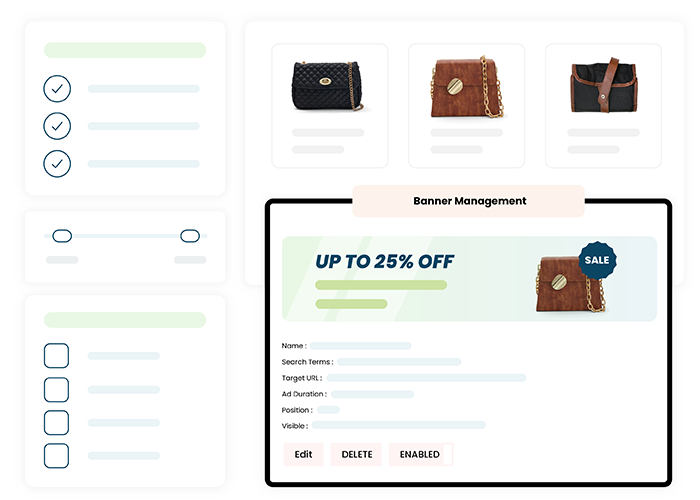 Site Search
Boost or demote individual products within site search results
Easily configure product ordering within search results. Test and preview results live within the Klevu Merchant Center.
Campaign Management
Create campaigns once, repeat them whenever
Merchandise your product results using a visual editor, editable rules, or both. Save time on repetitive tasks by easily setting start and end dates for your campaigns.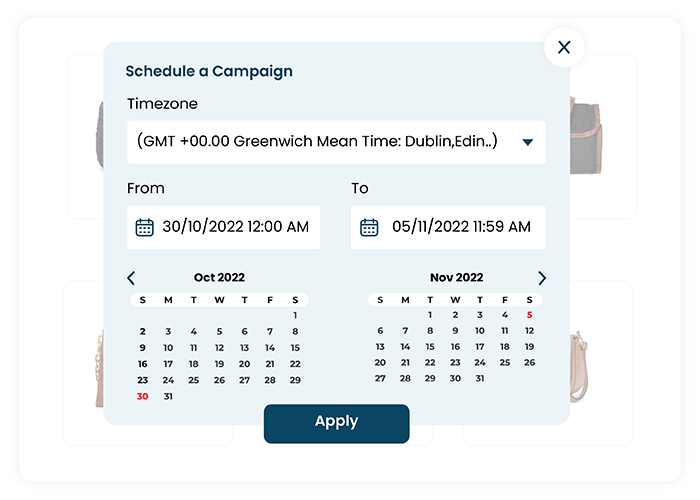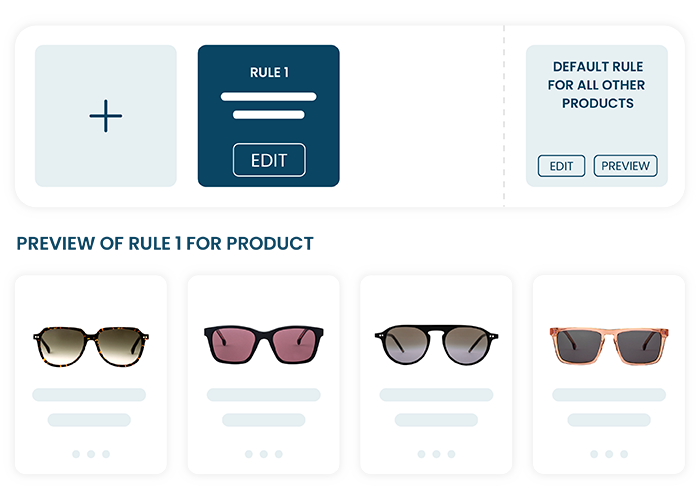 Product Recommendations
Build and preview AI product recommendations banners
Use Klevu's no and low-code tools to create AI product recommendations that look great and delight shoppers. Easily switch between GUI editor and code for simple handover between departments.
Visual Merchandising Features
Powerful merchandising tools, with a little extra help from AI
Fine-tune product results within search, categories, and in product recommendations with easy-to-use visual merchandising tools.
Automated Merchandising
Automatically re-order products in search results, categories, and product recommendations blocks by a mix of shopper behavior and strategic rules.
Visual GUI Editor
Easily switch off or on for individual Klevu products, and edit how the solution looks and works using pre-built templates.
Promotions
Display curated and personalized banner content in search, categories, and more. Schedule start and end dates to optimize campaign planning.
Ecommerce Integrations
Easily connect Klevu AI with your ecommerce platform
Advanced AI technology isn't just for giants like Amazon anymore. Ensure a smooth development process with Klevu documentation and 24/7 support. Effortlessly build your own integration using our SDKs and APIs or use our pre-built ecommerce connectors and JavaScript library.
Case Study: Sarah Raven

Dr Barbara Sturm used Klevu AI search and merchandising to to achieve 61% click-to-conversion rate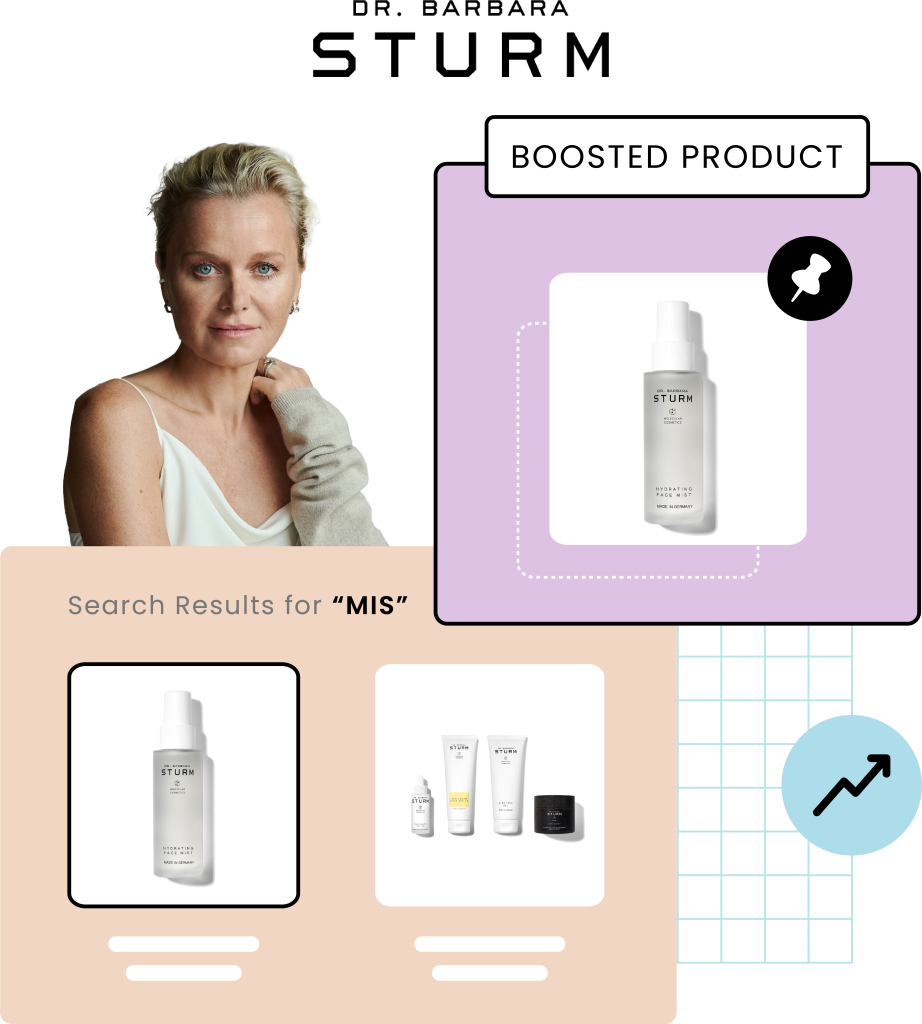 Case Study: Arighi Bianchi

Arighi Bianchi leverage Klevu's full Product Discovery Suite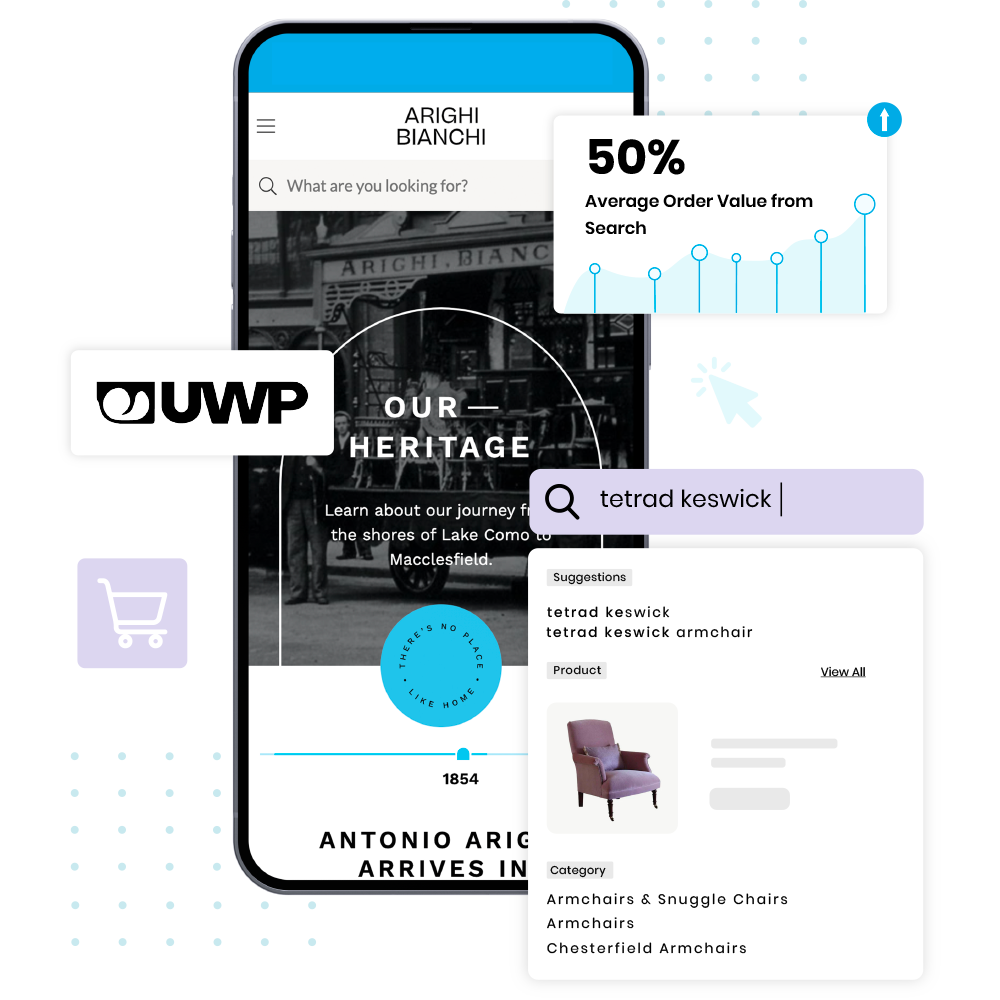 Case Study: Laura Mercier and BareMinerals

Personalized Klevu search improves conversion and engagement rates for Bare Minerals and Laura Mercier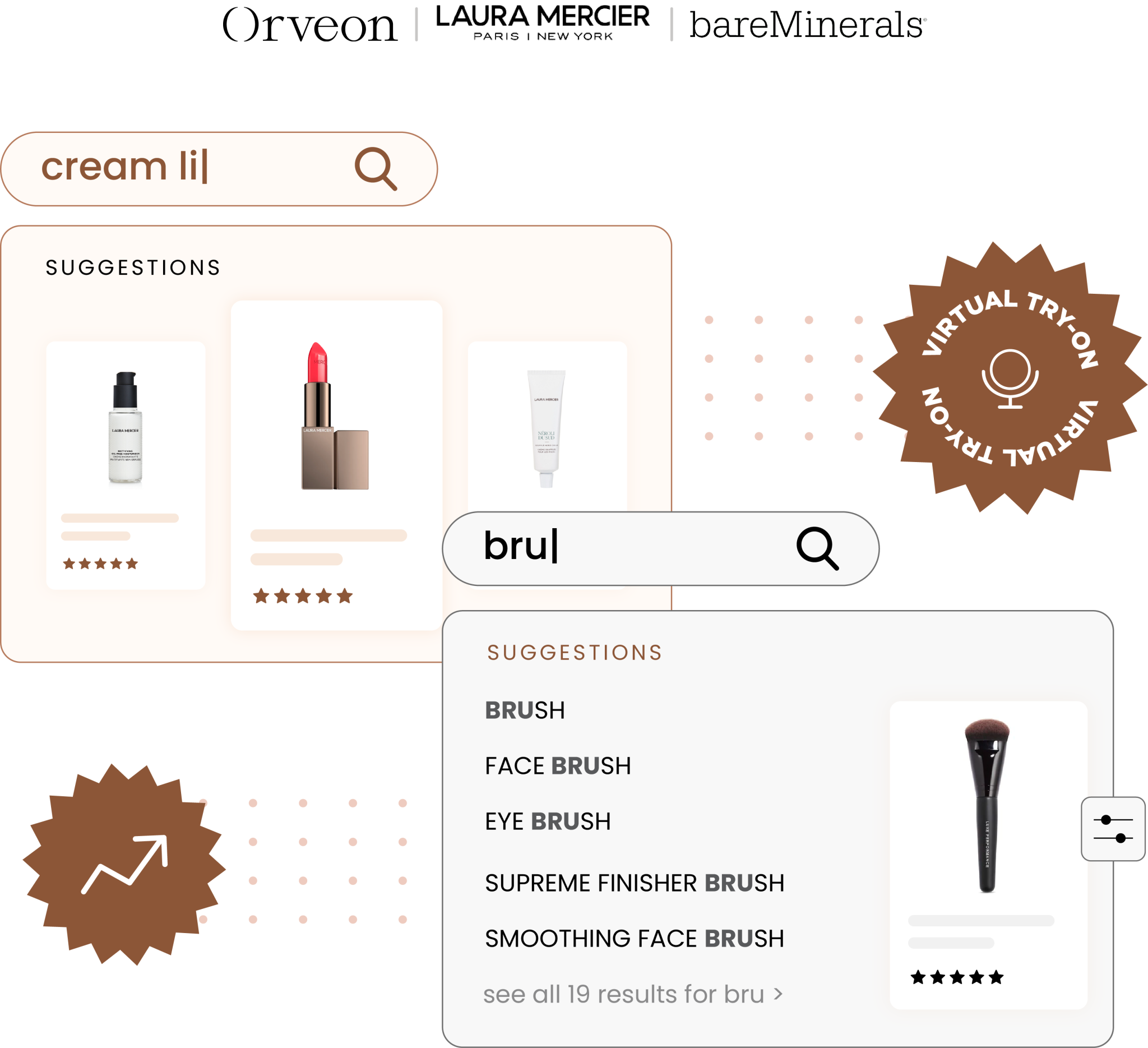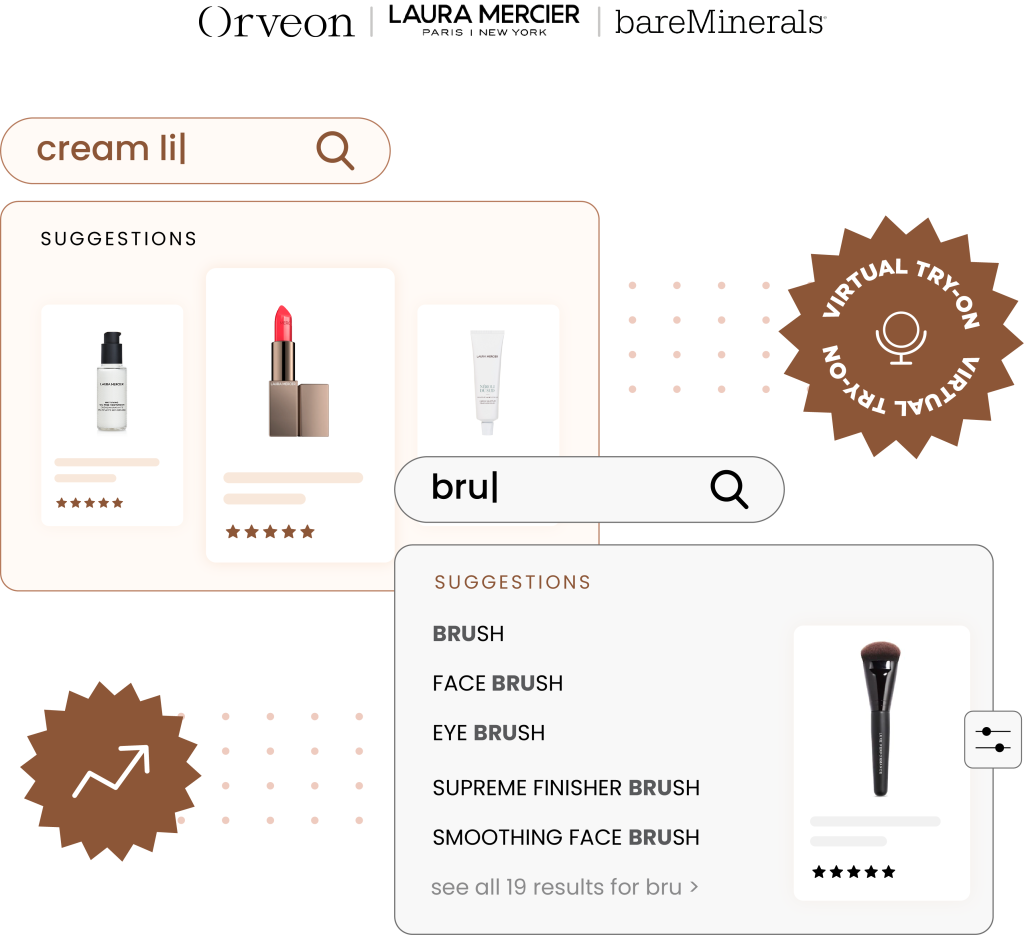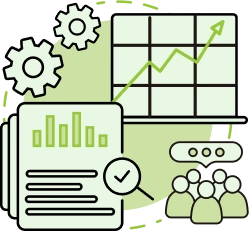 Ecommerce Search & Discovery Audit
Uncover growth opportunities for your ecommerce business
Grow revenue with better search & product discovery
Increase revenue per web session by 37% with Klevu Search & Product Discovery Platform.
Continuously optimize and drive growth faster
Deliver relevant search & product discovery results with Klevu's powerful and personable search, merchandising, and recommendation engine built exclusively for ecommerce.
Understand customers on every level
With Klevu's deep integrations with your ecommerce platform, our AI can understand nuances based on customer behavior and intentions which you can analyze.
Support Services
Technology that works and people who care
You don't have to do it alone. Ensure you have a support team by your side that is highly responsive, knowledgeable, and hard-working.

Let's grow together
Take the next step, tell us your goals, and let us exceed them together.