Machine Learning for Ecommerce
Reach the next level of productivity with machine learning
Automate what you couldn't before. Our state-of-the-art machine learning models are tailored to your ecommerce KPIs. Klevu AI software is self-taught and can continuously adapt to changes in your customer's behavior.
Machine Learning Models
Utilize your data with ML models built for ecommerce growth
Your store generates tons of data. Machine learning can help you use it. Enhance the product discovery experience by automatically combining the right products with the right audience and continuously learning with user behavior analytics.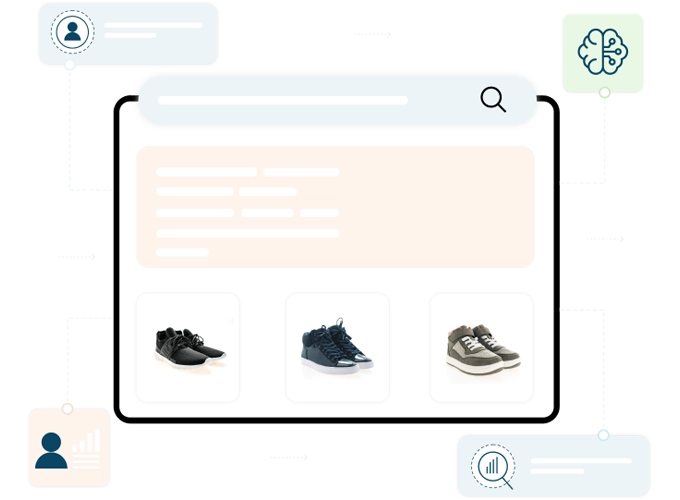 ML-Powered Search & Discovery
Take advantage of machine learning built for ecommerce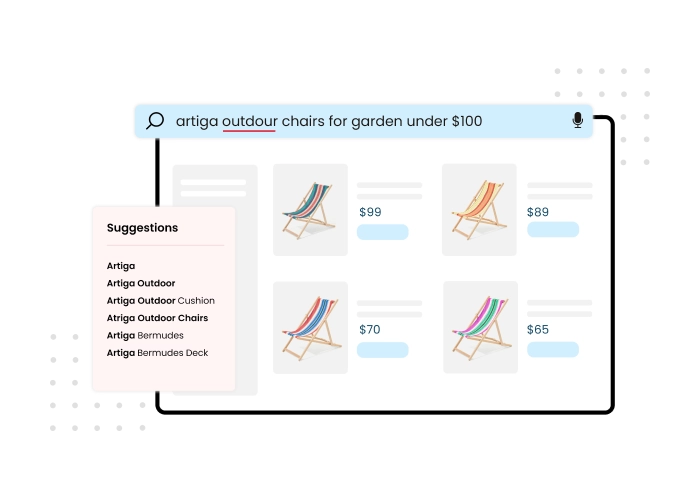 Become data-driven to drive more search-led revenue
Using clickstream, segmentation, and collaborative filtering, Klevu is like a supercomputer powering product discovery for shoppers with the highest intent.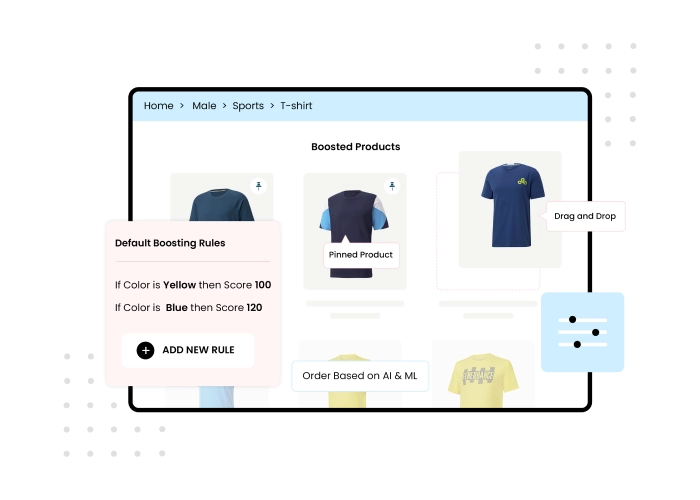 Combine machine learning with easy-to-use merchandising tools
Machine learning dynamically optimizes category pages, balanced with the control of business rules set in the admin panel.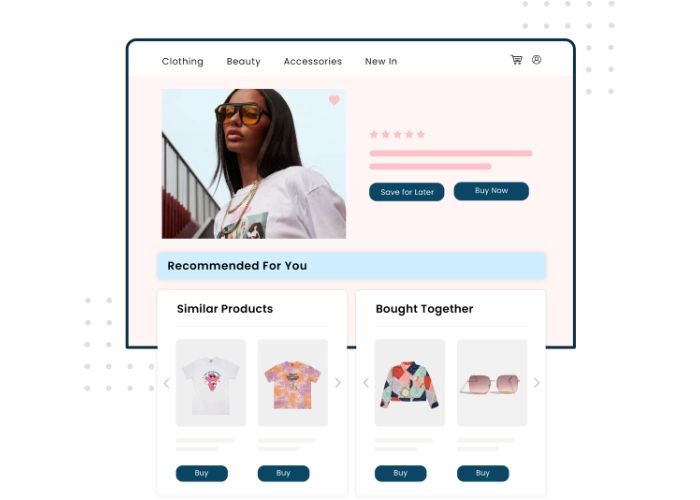 Product recommendations that your shoppers will actually like
API and no-code solutions display various strategies and pages that combine AI magic with precision curation.
Klevu AI
How Klevu AI works
Klevu AI encompasses linguistics and continuous machine learning to improve online shopping experiences. Klevu shines in a crowded search & product discovery market because of the comprehensiveness of the AI offering, and how it impacts user experience.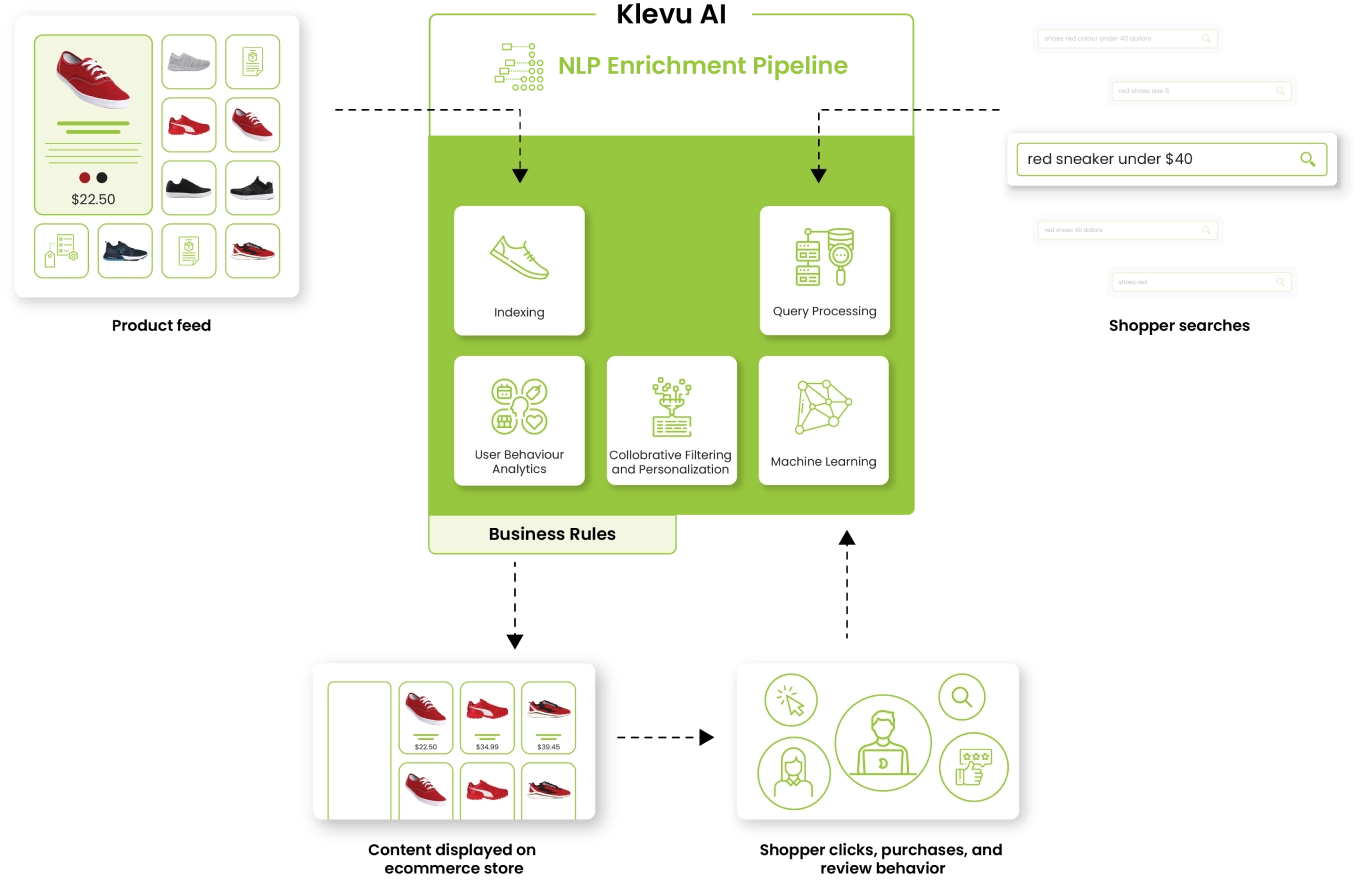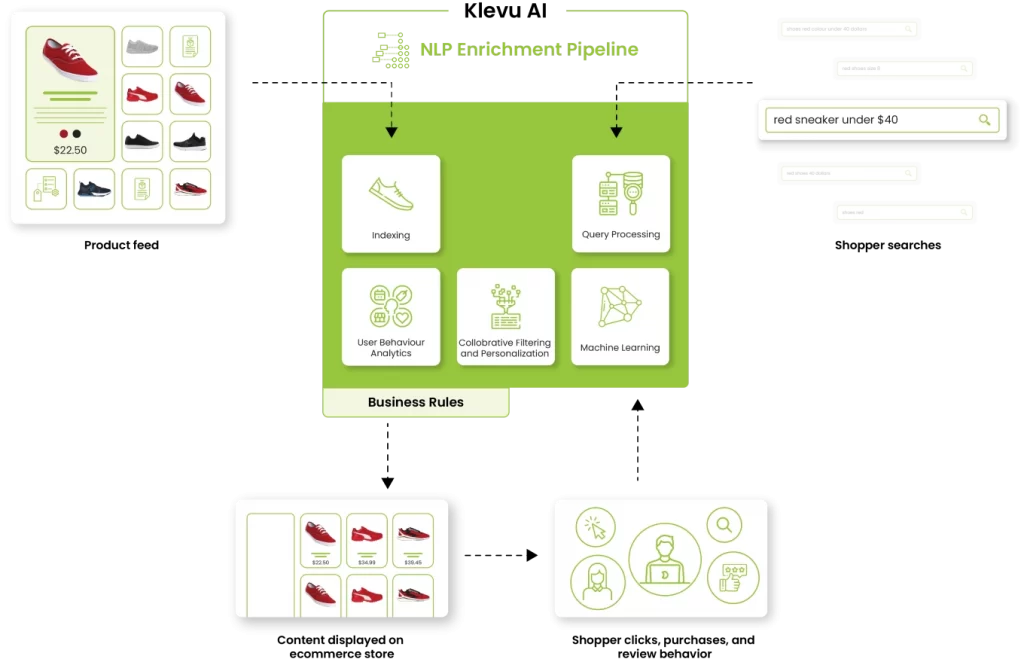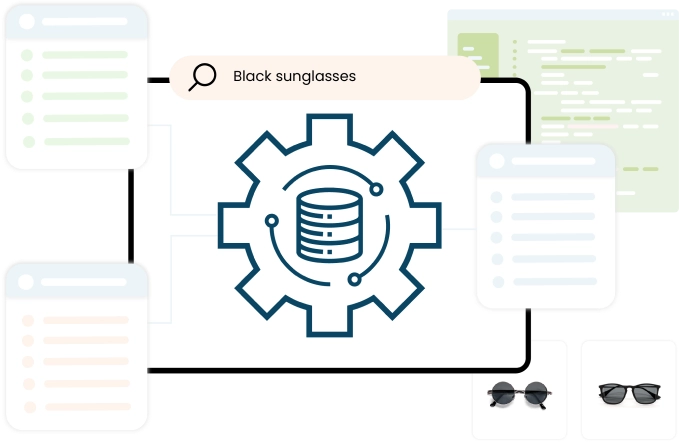 Vector Databases
Klevu employs a mix of vector and non-vector databases
As part of automated catalog enrichment, without the need for any store-specific learning, we use word vectors to identify context-sensitive synonyms to add to the product catalog data, color normalization, and AI-driven facet management. We have other databases for everything else so that we can customize the machine-learning models whenever necessary.
Ecommerce ML Models
Customize Klevu machine learning models to your needs
Klevu machine learning models can be customized to suit your needs. You can configure the learning window, whether to add more weight to clicks, conversions, and/or attributes, and various search preferences such as fuzzy score, filtering, and decompounding.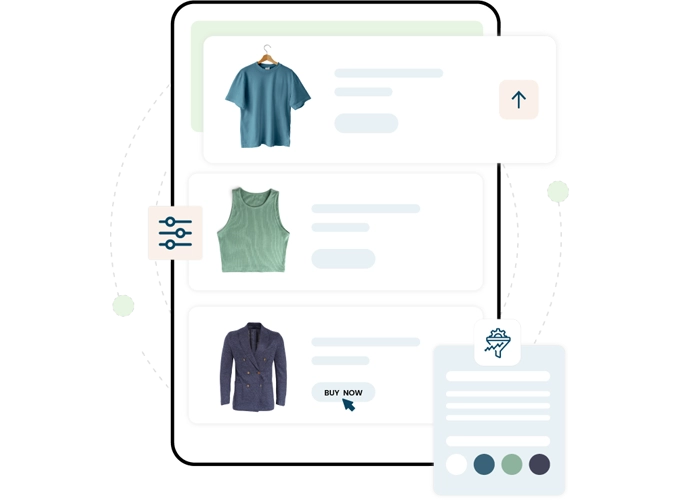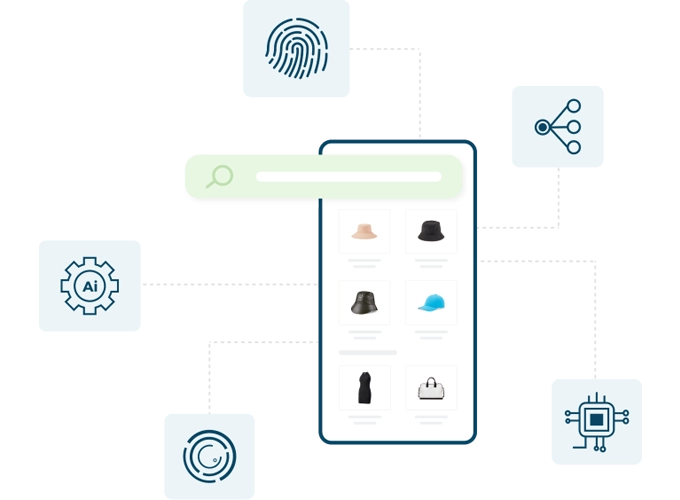 Klevu AI Lab
Continuous experimentation in the Klevu AI Lab
We have an in-house AI lab that consists of research scientists that continue to experiment with linguistics and machine learning to find the most cutting-edge use cases and technology that we then apply to our existing products. We are constantly innovating new ideas in visual discovery, conversational commerce and predictive analytics.
Machine Learning Features
See how machine learning can help your customers discover your products
Power your search and product recommendations site-wide with easy-to-use controls, automation, and a fully composable front end.
As soon as shoppers start typing, results dynamically change to ensure the most relevant products show. Use an easy-to-use interface to customize your search overlay, or use API to build a fully-custom experience.
Product Data Enrichment
Without any prior learning, automatically and manually add synonyms, normalize measurements and index that enriched data in real-time, and expand your product data by 2-3x without any manual work.
Continuous Learning
Clicks, purchases, and product reviews all influence AI within the context of individual storefronts to dynamically optimize results, driving more revenue automatically.
Collaborative Filtering
Klevu machine learning matches clickstream and purchase behavior across the Klevu platform, industry-wide, and recommends products trending amongst similar types of shoppers.
Shopper Intent
With Klevu, your users can use search to be able to find answers to common questions, not only product retrieval but content and pages.
Trend Analysis
Klevu machine learning identifies trending products using data from the Klevu platform automatically boosting trending products.
Keyword Intent
Klevu's intent parsing service deconstructs query inputs and identifies the intent behind, and the topic of the query.
Deep Neural Networks
Klevu uses deep learning techniques to train its models, which helps them to learn as a human would, instead of being trained by a human. Deep learning is proven to be faster and more accurate than other ML models.
Case Study: Sarah Raven

Dr Barbara Sturm used Klevu AI search and merchandising to achieve 61% click-to-conversion rate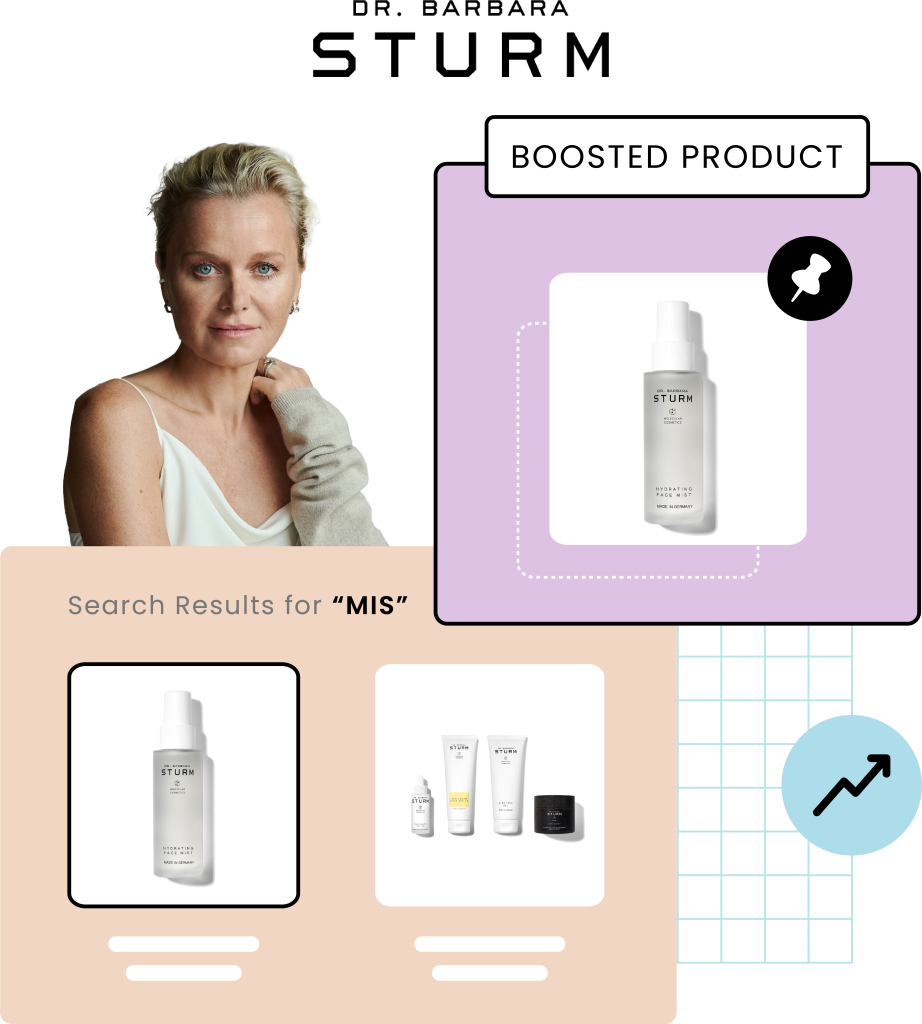 Case Study: Monrovia

B2B plant retailer Monrovia saw a 50% increase in use of on-site search with Klevu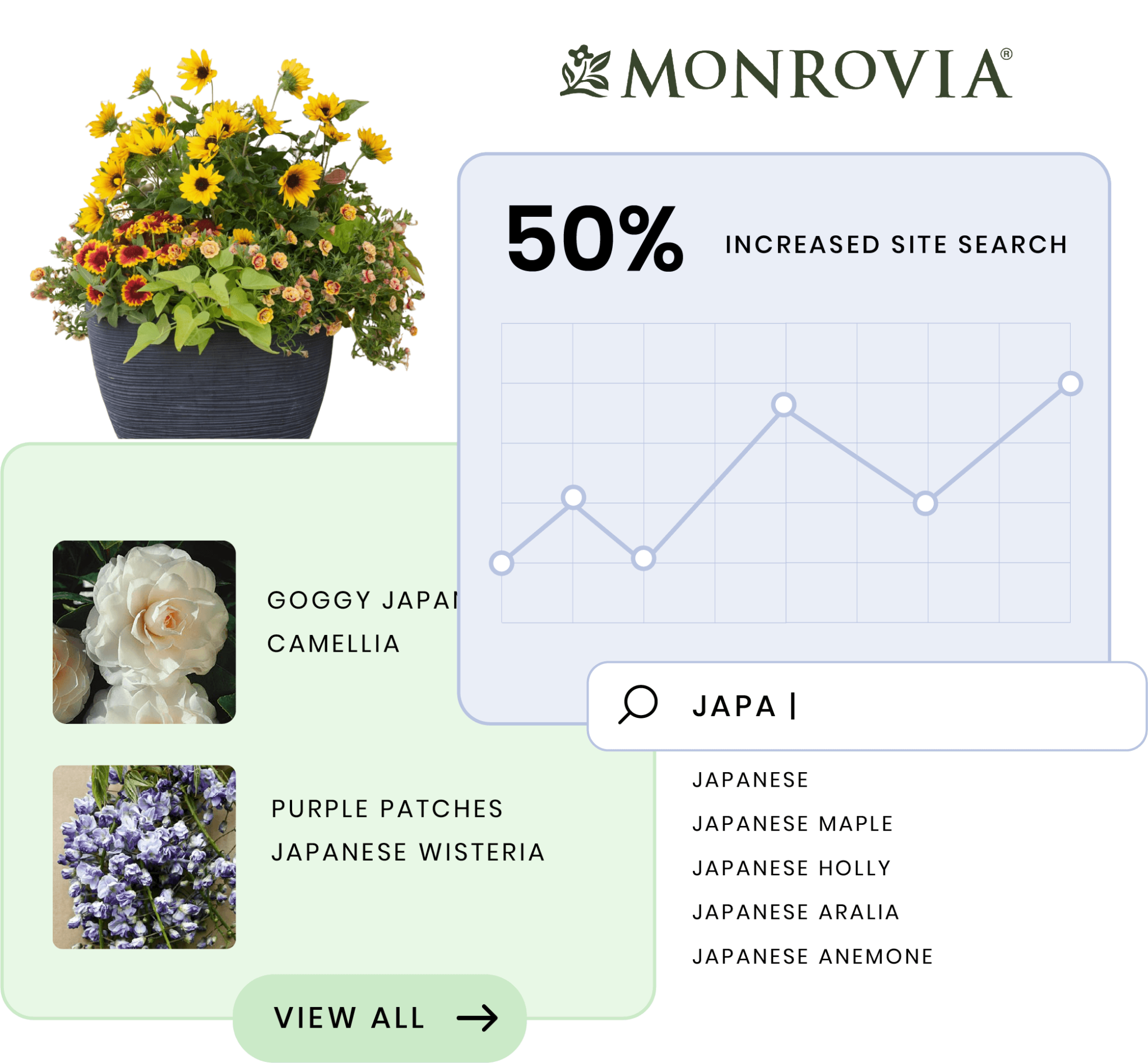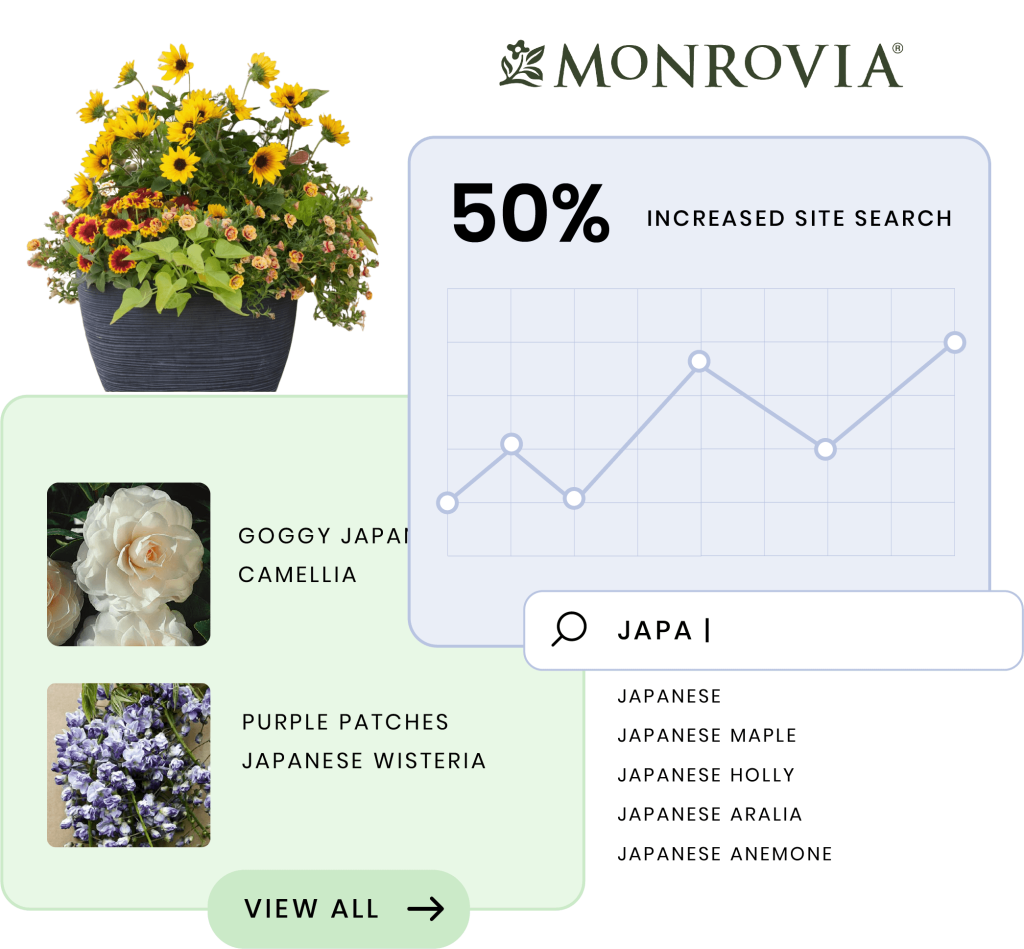 Case Study: Laura Mercier and BareMinerals

Personalized Klevu search improves conversion and engagement rates for Bare Minerals and Laura Mercier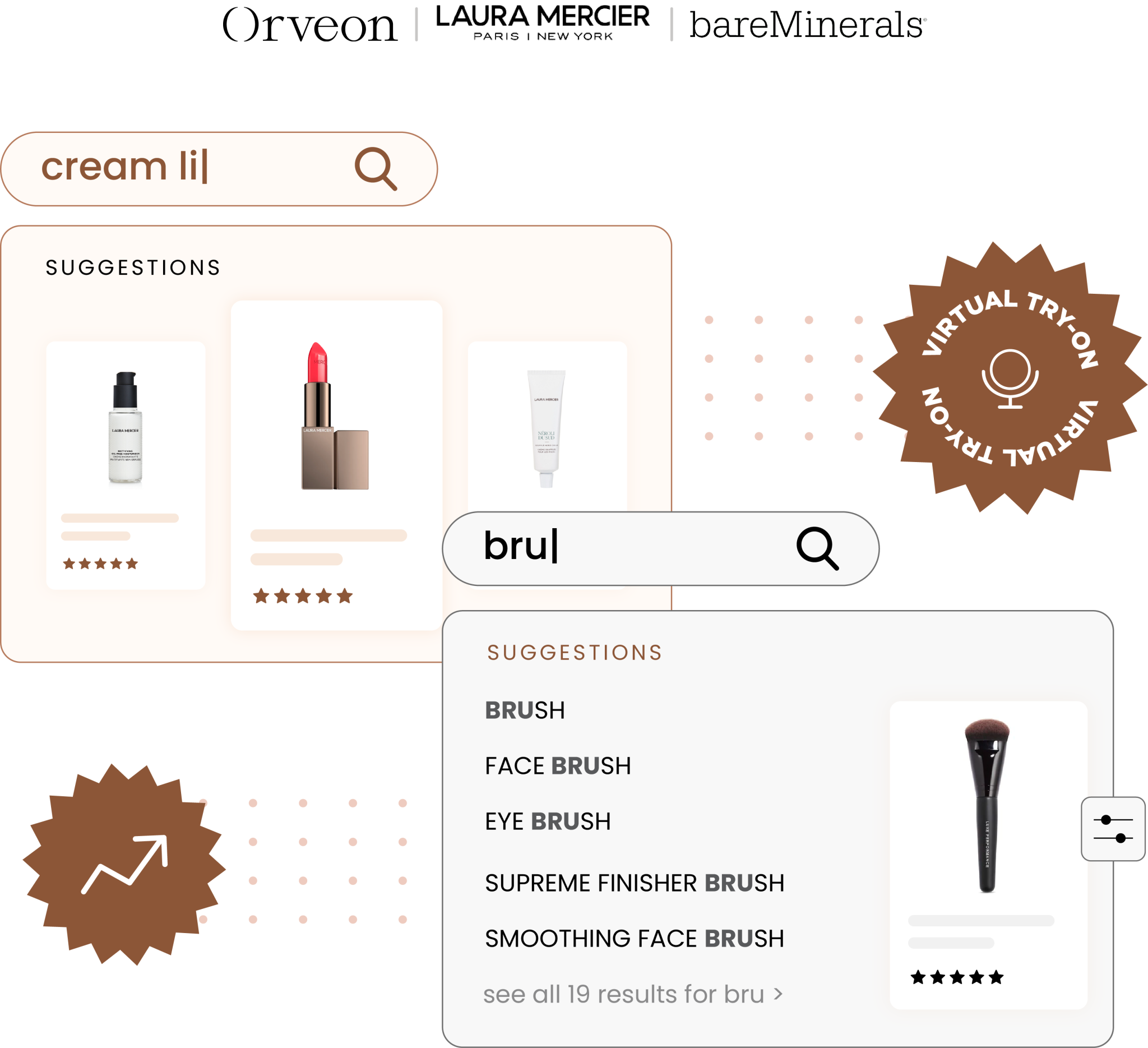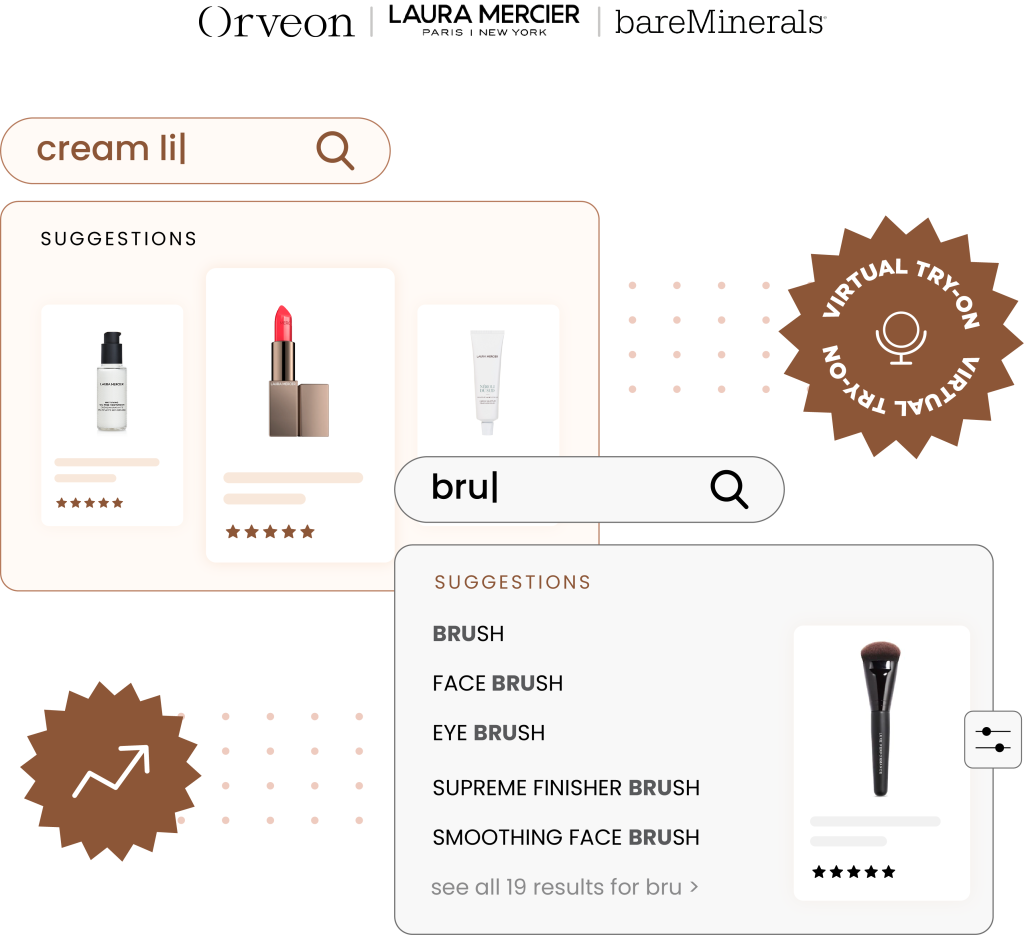 Case Study: The Cambridge Satchel Co.

How The Cambridge Satchel Co leveraged Klevu AI to achieve 3x conversion rates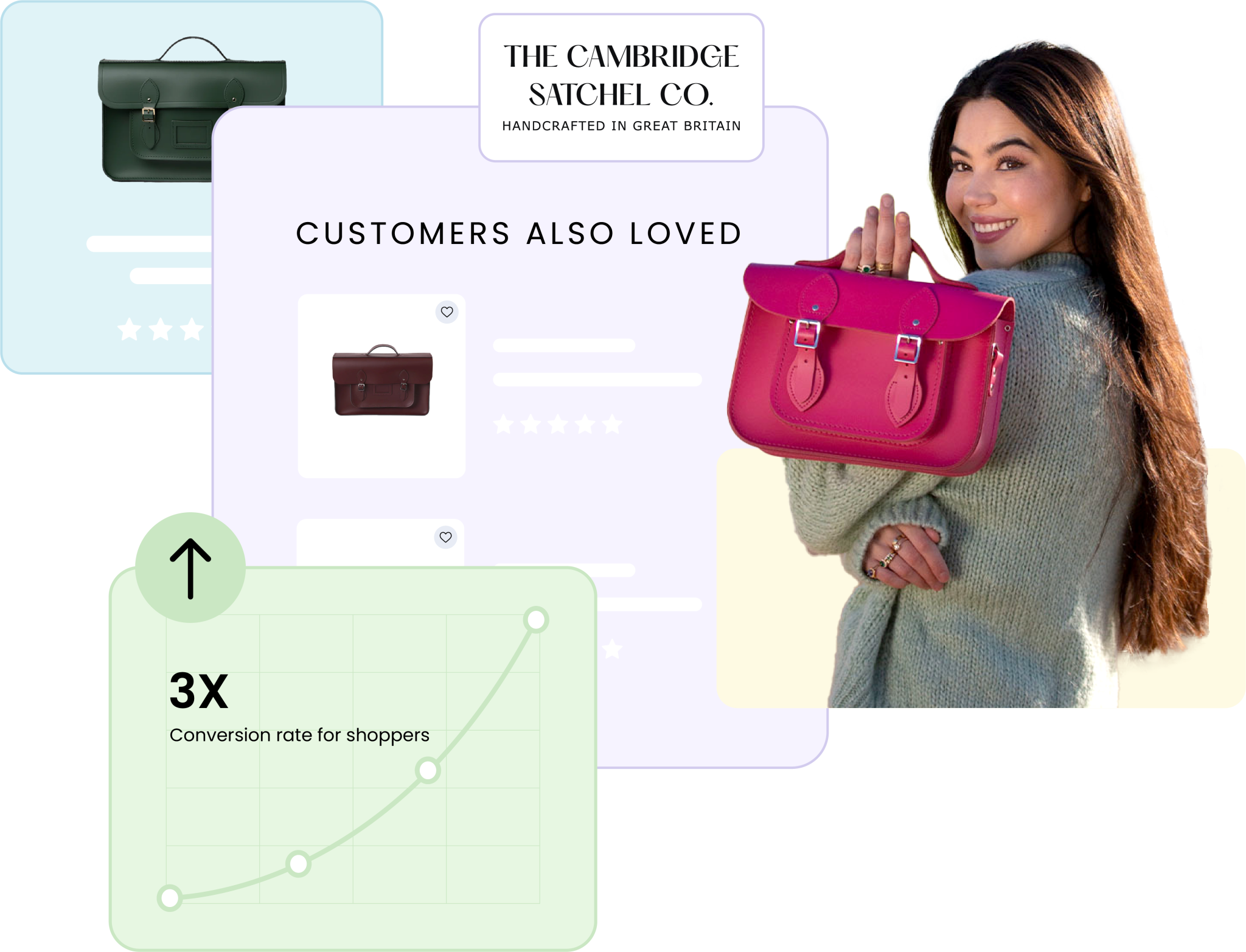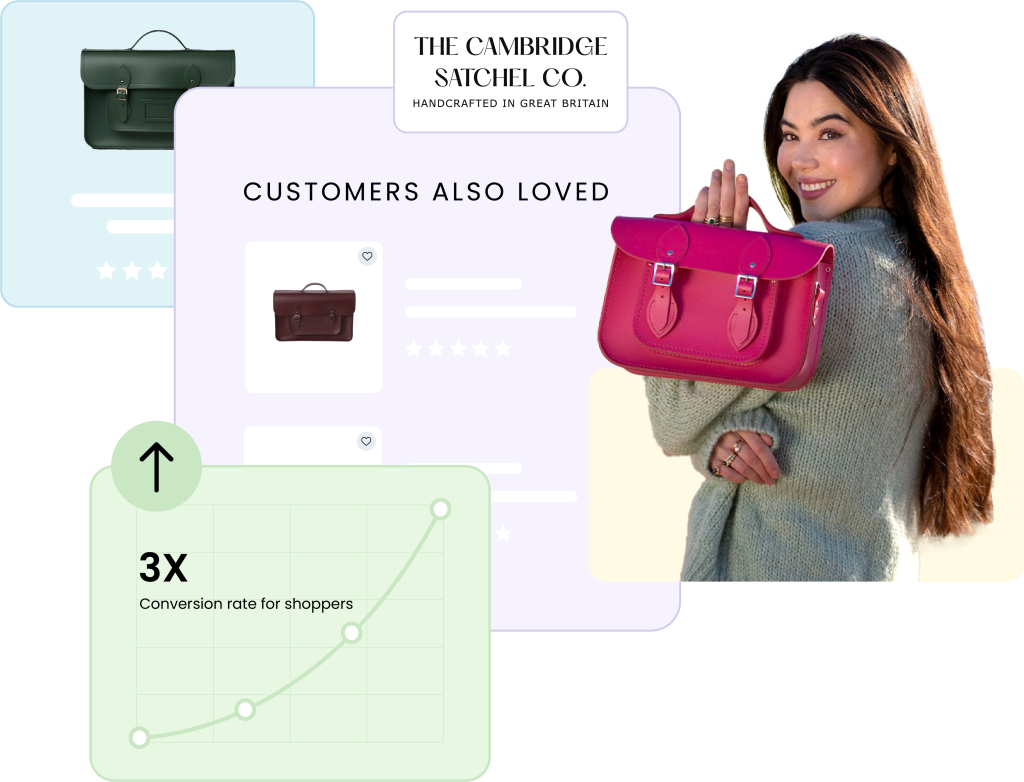 Case Study: Paul Smith

Paul Smith goes composable starting with Klevu, resulting in 31% increase in conversion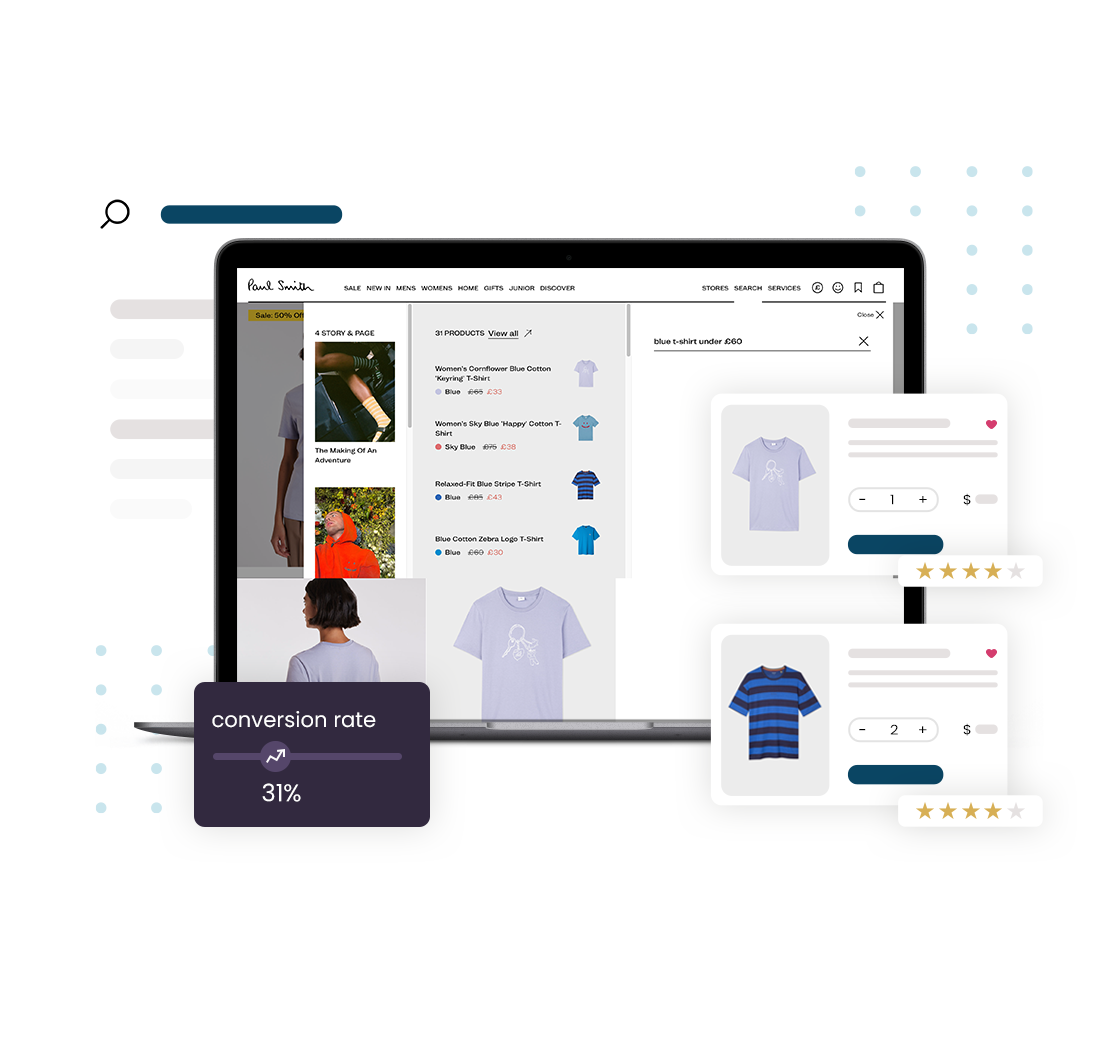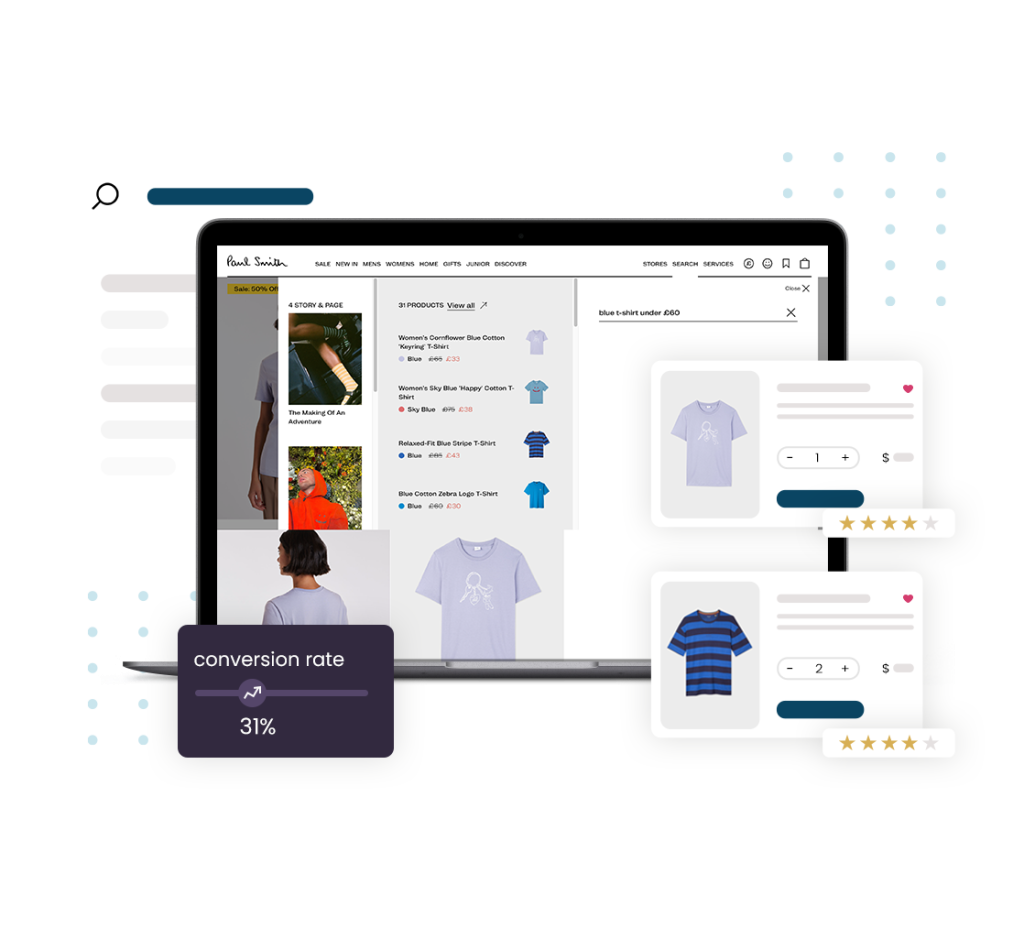 Support Services
Technology that works and people who care
You don't have to do it alone. Ensure you have a support team by your side that is highly responsive, knowledgeable, and hard-working.


Client Testimonials
Here's why retailers Klevu
"We've found that using Klevu AI increases AOV, on site customer experience, CLV, and ROAS."
"Now with Klevu, we have time and resources available to focus on scaling the business."
"Klevu really works out of the box. We have been impressed by the flexibility of the APIs – straightforward, well documented, stable and working as advertised."
"Klevu has allowed us to bring a feature set to our client that allows their customers to shop more efficiently."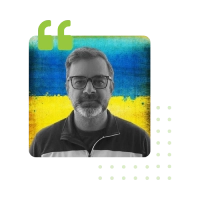 Let's grow together
Take the next step, tell us your goals, and let us exceed them together.