Klevu AI for Klaviyo
Supercharge your Klaviyo experience with Klevu AI power
Merge the forces of Klaviyo's comprehensive data with Klevu's AI intelligence. Elevate your email/SMS campaigns and product discovery experiences, crafting personalized journeys that captivate your shoppers and skyrocket conversions.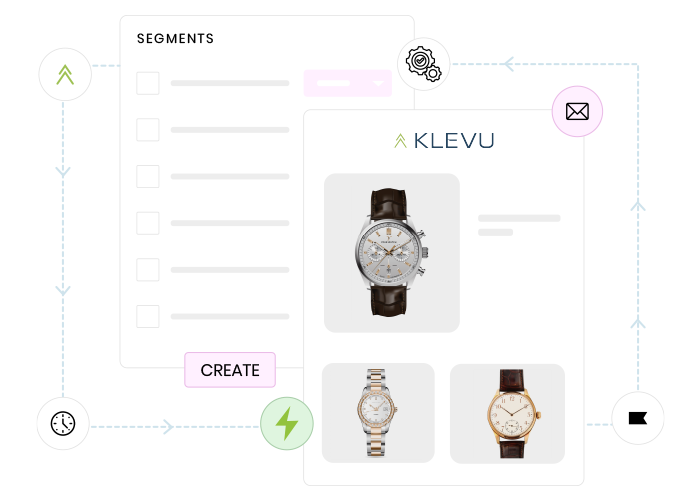 Ecommerce Segmentation
Segment and personalize your store with customer data from Klaviyo
Experience the impact of combining Klaviyo's segment data with Klevu's intelligent product recommendations. Build product recommendation blocks on your website using segmentation from Klaviyo's customer data platform, in combination with the Klevu AI product recommendations engine.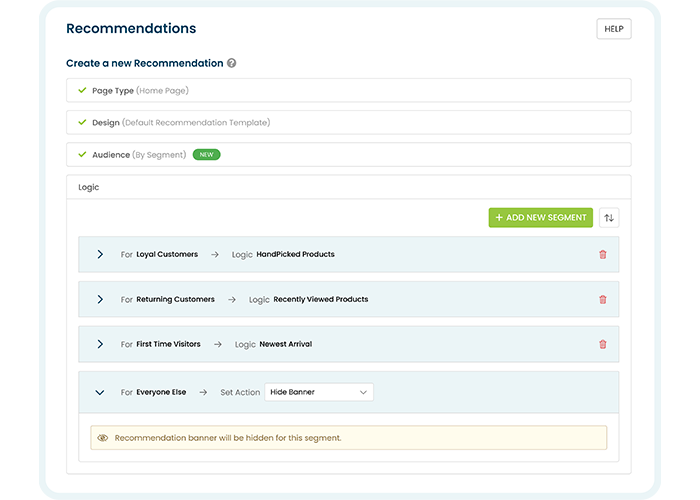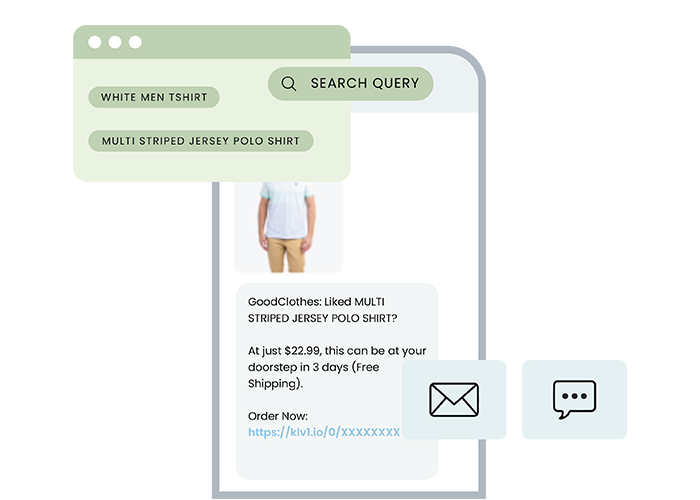 Email & SMS Marketing
Wield the power of intent with personalized email and SMS campaigns
Easily integrate Klevu's powerful AI technology into your Klaviyo strategies. Turn search terms into valuable connections with your shoppers, and showcase a selection of perfectly curated products in your campaigns.
Search Data Segmentation
Unleash the power of search data in your segmentation efforts
Leverage Klevu's rich data to spark dynamic flows in Klaviyo. From launching targeted search campaigns to curating bespoke topical campaigns, let Klevu data amplify your customer's email and SMS journey. Harness this powerhouse of information to save time, optimize effort, and maximize your marketing impact.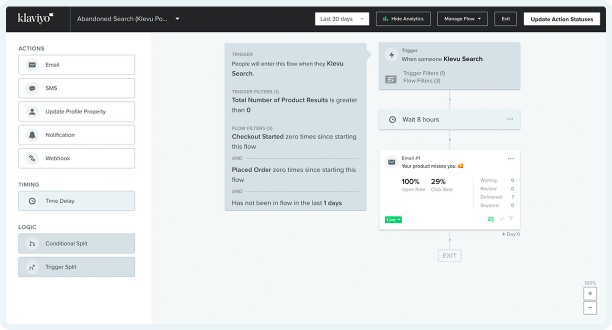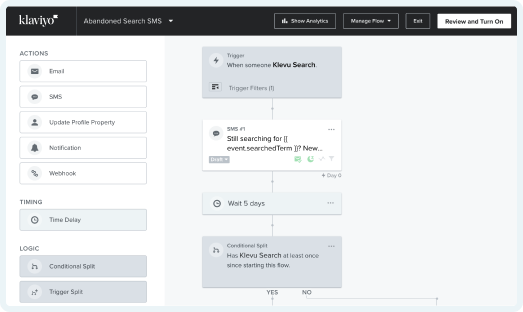 Product Recommendations
Revive abandoned searches with automated campaigns
Online shoppers juggle tasks and sometimes abandon their product search. Tap into Klevu's superpower to recall their recent search term and offer them a selection of tailored product recommendations. All this within the intuitive Klaviyo interface, to effortlessly turn forgotten searches into conversion opportunities.
Technology
Deliver better email and SMS marketing performance with premium Klevu AI technology
Klevu AI gives Klaviyo campaigns superpowers, automatically identifies shoppers with the highest buying signals, and shows them products they didn't even know they wanted.
Clicks, purchases, and product reviews influence the AI to optimize results dynamically, driving more revenue automatically.
Your shoppers deserve the most advanced linguistic processing on your website, to help them find what they want.
Convert searches and clicks to purchases using Klevu to personalize emails based on clickstream, collaborative filtering, Klaviyo segmentation data.
Ecommerce Features
Automated, personalized product recommendations in Klaviyo emails and SMS
Empower your customers to return to your website and convert with engaging, personalized, relevant product recommendations in Klaviyo.

Abandoned Search
Send search term data from Klevu to Klaviyo, and use that in Klaviyo flows, such as creating keyword-level targeting, or displaying terms in emails and SMS.

Abandoned Browse
Automatically trigger emails to shoppers that abandon a search journey. Using searches and clicks, Klevu will pass search and product information to Klaviyo.

Product Recommendations
Auto-populate campaigns, flows, and emails in Klaviyo with Klevu AI product recommendations for highest intent shoppers.

Product Attributes
Klevu can send any product attribute to Klaviyo so that the data can be extracted and used in email campaign text or filtering.

SMS & Email Targeting
Use Klevu data to segment high-intent buyers, and create bottom-of-the-funnel targeting campaigns that delight and convert.
Klevu multilingual search functionality, with advanced natural language support, can provide localized content.

Search Topic Recognition
Klevu will flag in Klaviyo whether or not a search term is complete or incomplete, so that merchants can use the data to launch keyword-level intent campaigns personalised to each shopper.

Analytics
View click through rates, conversion rates, and sales through Klevu Klaviyo recommendations directly in the Klaviyo Analytics.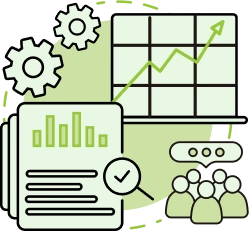 Ecommerce Search & Discovery Audit
Uncover growth opportunities for your ecommerce business
Grow revenue with better search & product discovery
Increase revenue per web session by 37% with Klevu Search & Product Discovery Platform.
Continuously optimize and drive growth faster
Deliver relevant search & product discovery results with Klevu's powerful and personable search, merchandising, and recommendation engine built exclusively for ecommerce.
Understand customers on every level
With Klevu's deep integrations with your ecommerce platform, our AI can understand nuances based on customer behavior and intentions which you can analyze.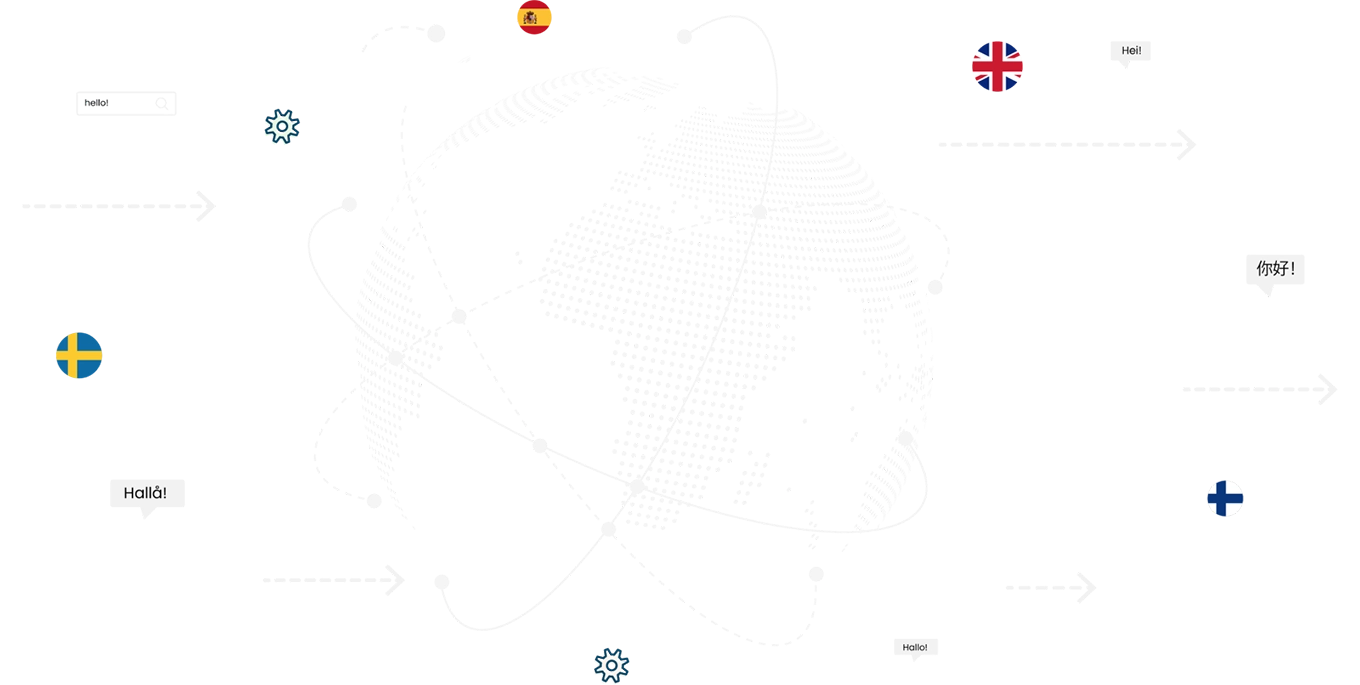 Multilingual Search Capabilities
Localize at scale with Klevu's multilingual capabilities
Klevu uses advanced natural language processing and localized machine learning to determine what shoppers want in almost any language. Those language and cultural preferences are nuanced and impossible to get right with manual merchandising. Klevu AI automatically learns from local shoppers to display products most likely to convert specifically in each region.
Case Study: Sarah Raven

Dr Barbara Sturm used Klevu AI search and merchandising to to achieve 61% click-to-conversion rate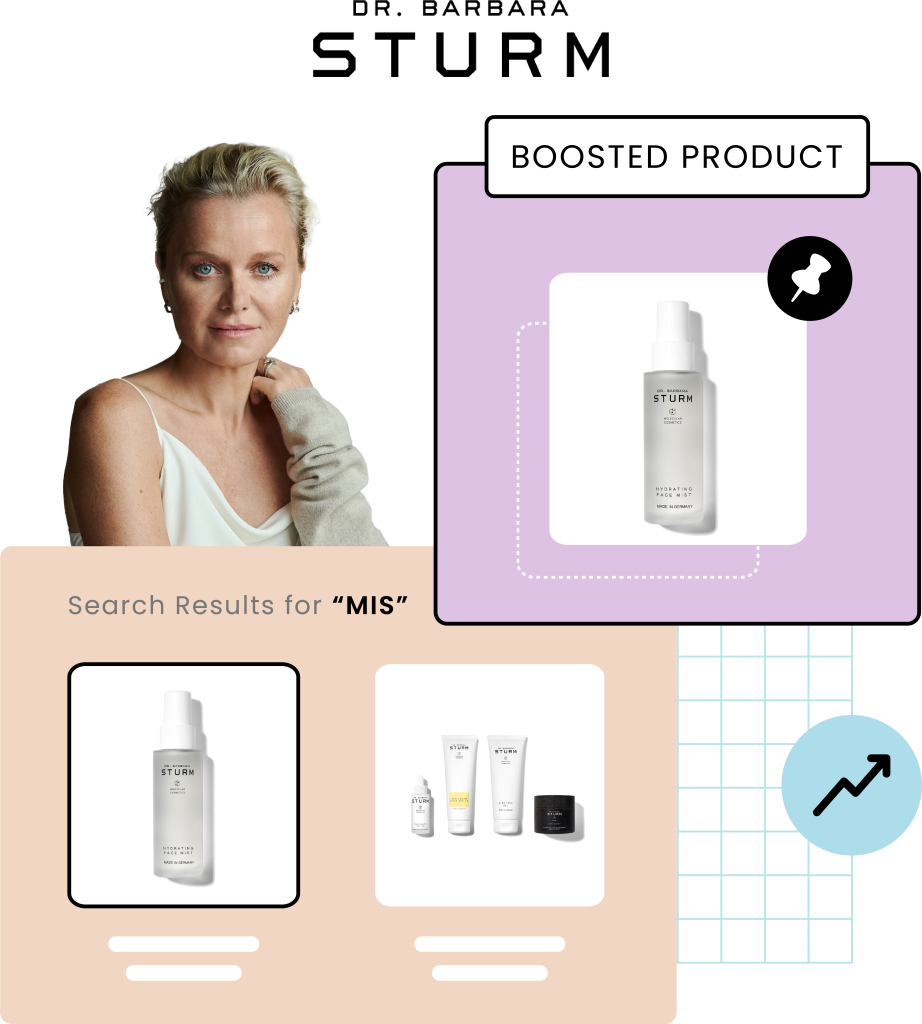 Case Study: Craft Company

Sweet Success: How Craft Company boosts email revenue by 6% with Klevu & Klaviyo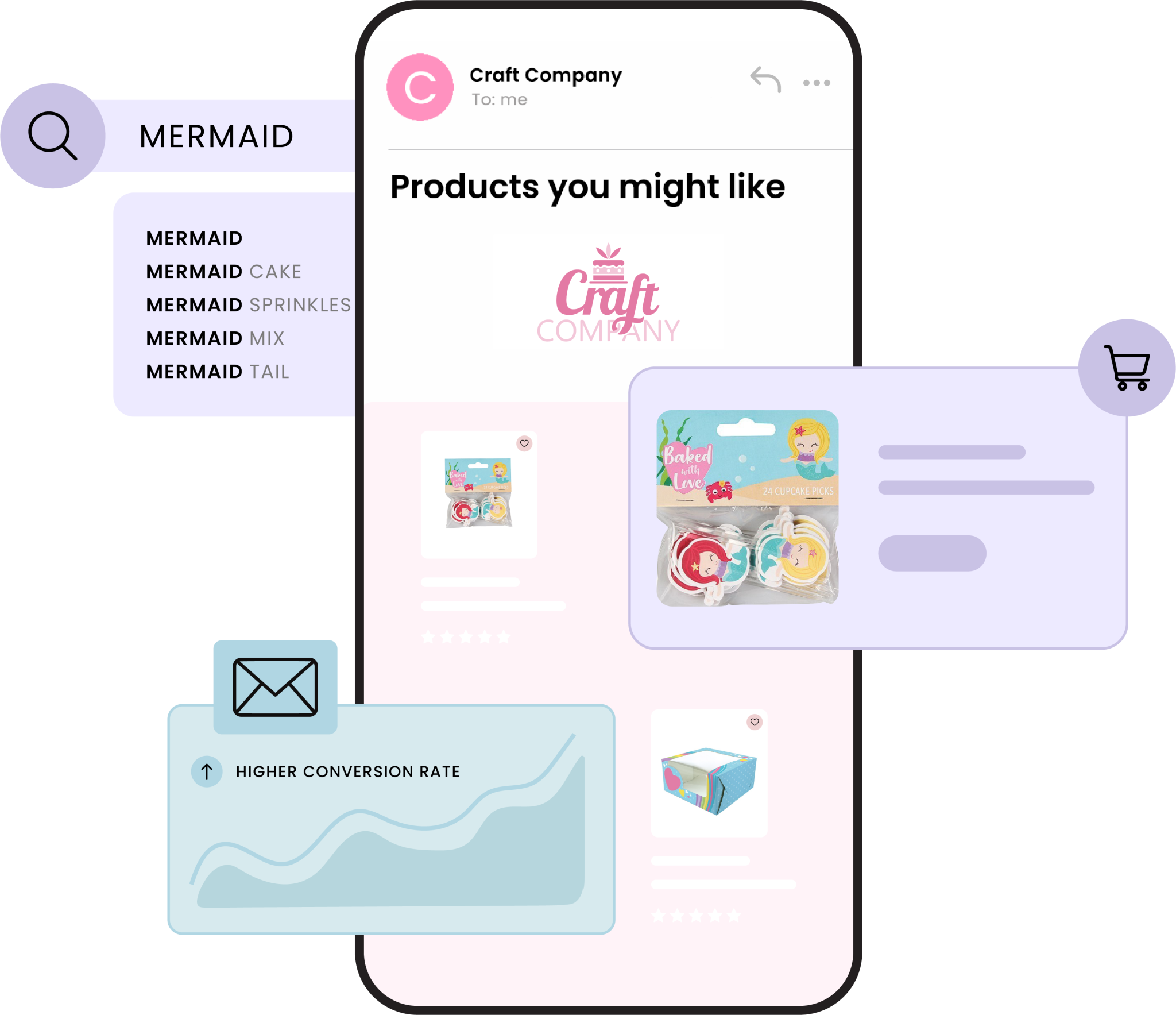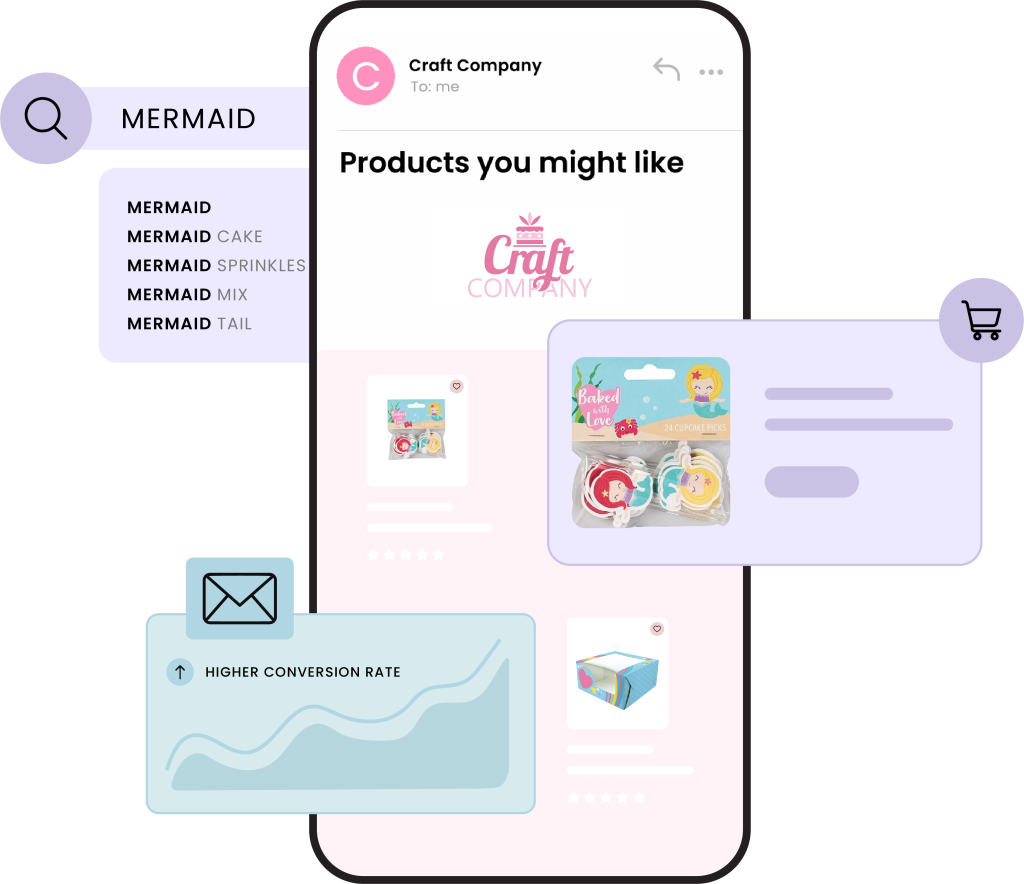 Case Study: Monrovia

B2B plant retailer Monrovia saw a 50% increase in use of on-site search with Klevu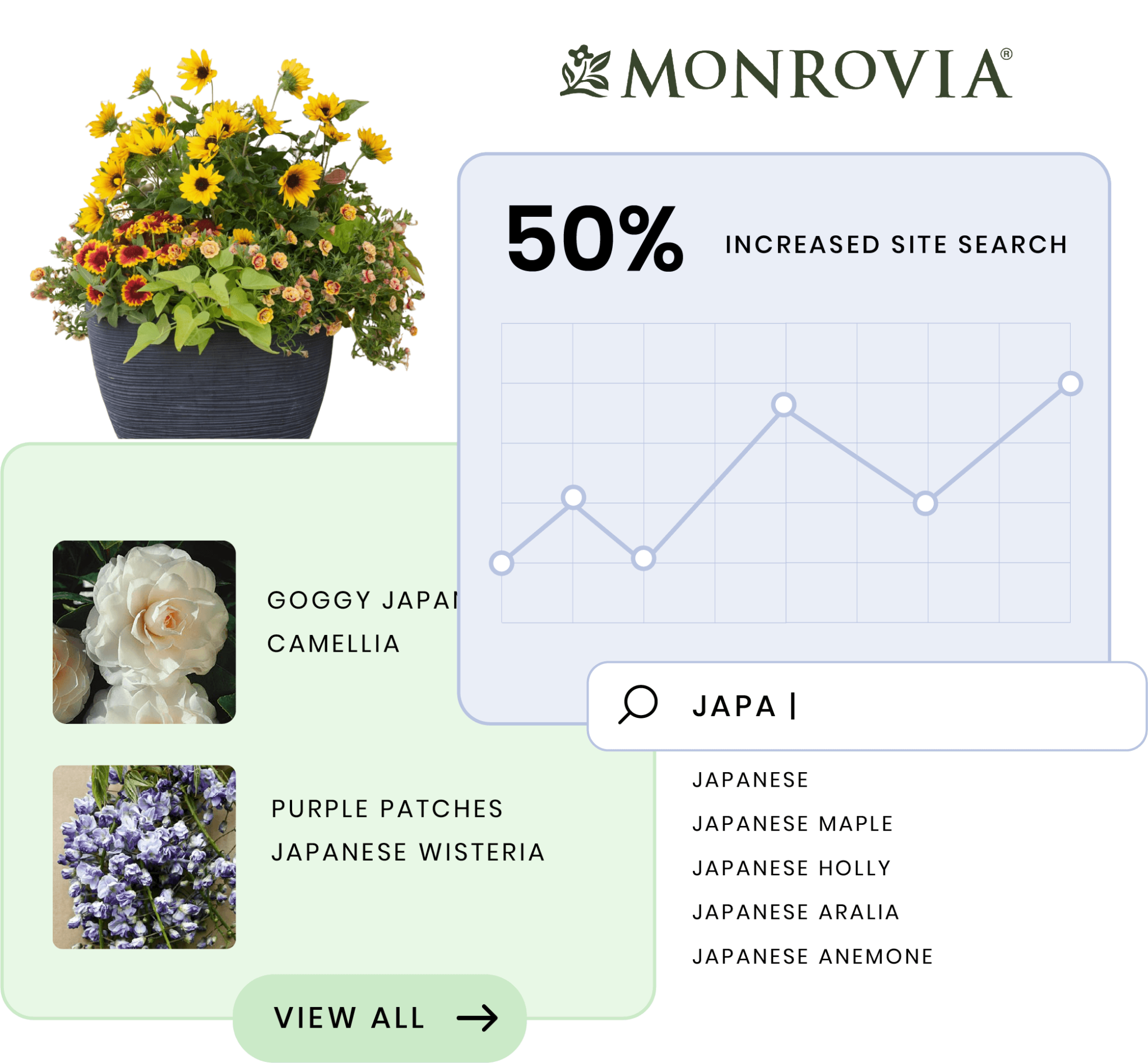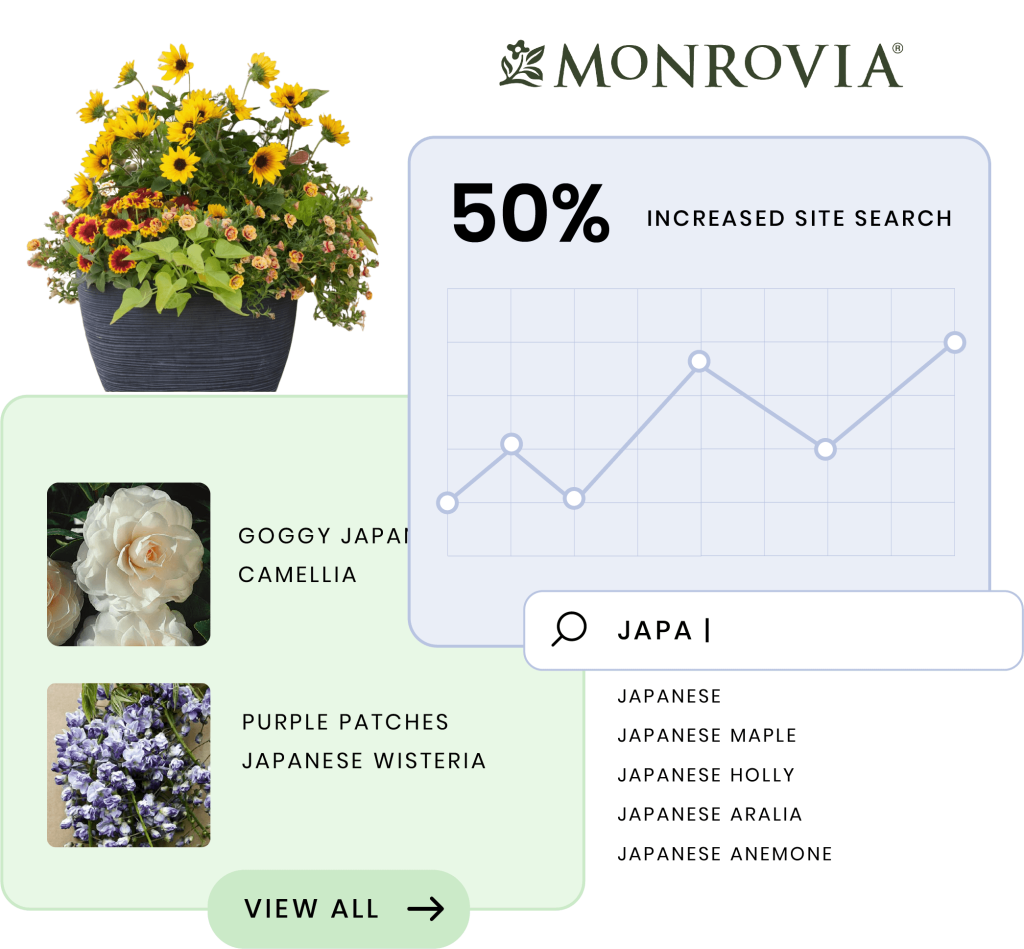 Support Services
Technology that works and people who care
You don't have to do it alone. Ensure you have a support team by your side that is highly responsive, knowledgeable, and hard-working.

Let's grow together
Take the next step, tell us your goals, and let us exceed them together.