How Klevu helped CameraWorld see a 310% increase in monthly online revenue
47%
decrease in cart abandonment
15%
increase in average order value
2.5secs
improvement in average page speed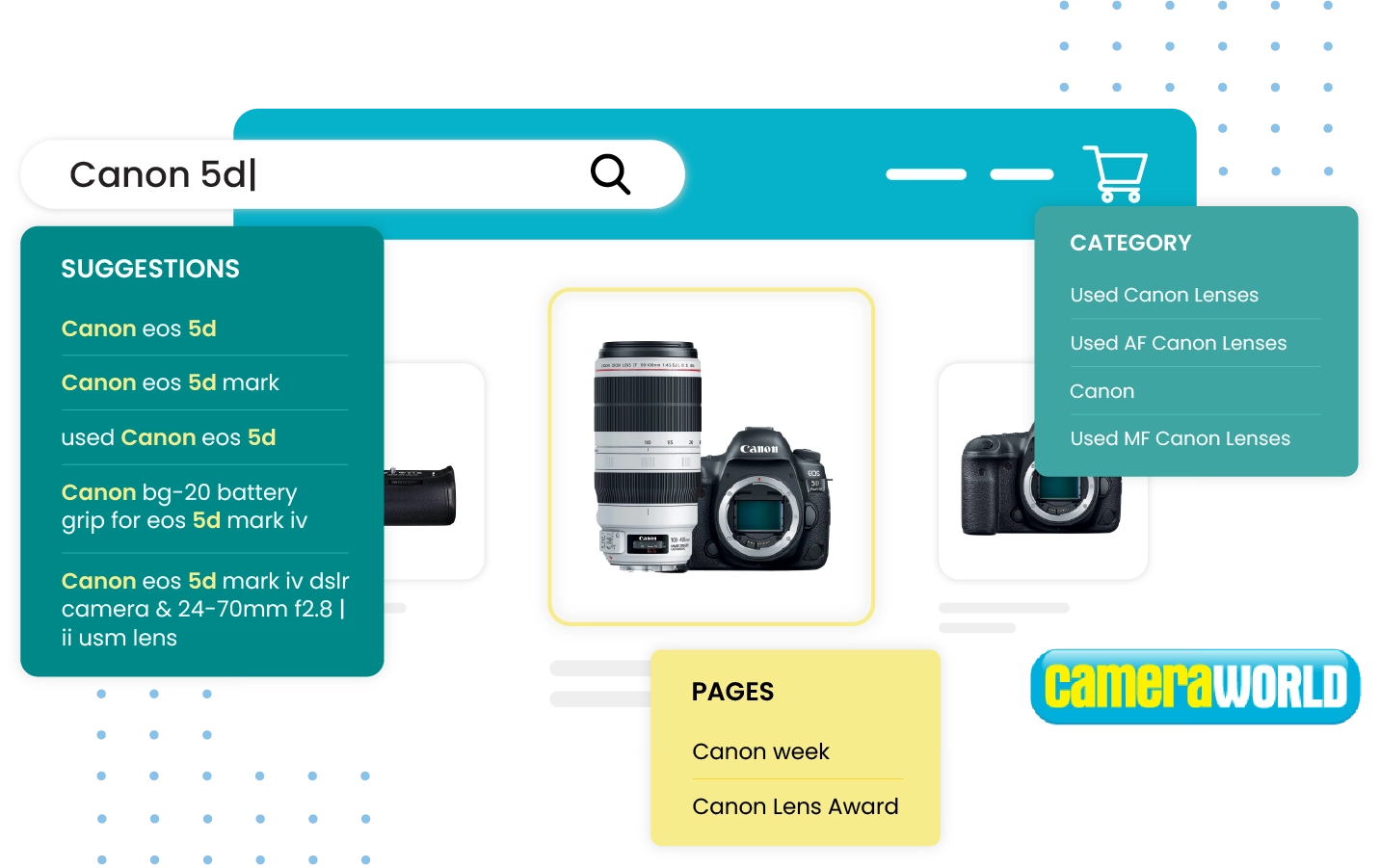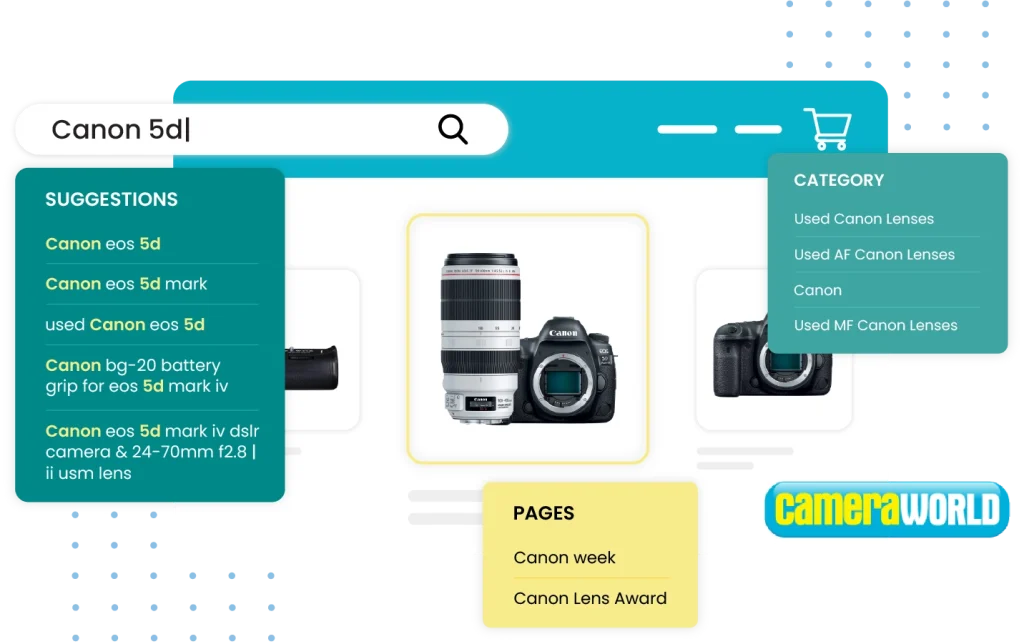 Platform
Magento - Adobe Commerce
With a huge online presence and stores located in London, Essex and Hertfordshire, CameraWorld boasts a varied selection of new and used cameras, both digital and film. By placing their main focus on part-exchange and the sale of second-hand merchandise online, the team needed to seek an intelligent, function rich, search and discovery platform to ensure suitable product recommendations and relevancy.
Oh, Snap!
Customers were really struggling to find items on CameraWorlds' website. This resulted in a bad customer experience, but also, their online ads were failing to turn enough clicks into profits. They needed an experienced and capable ecommerce agency to manage all of their website operations. In came Pivotal, a reliable partner that could provide end-to-end ecommerce expertise, all in one place. Through this partnership, CameraWorld have been able to effectively streamline their ecommerce solution with confidence.
Pivotal started by optimizing web hosting. They later progressed towards Magento web development, where Pivotal enhanced service and provided better backups. CameraWorld's roadmap sought to pull the focus towards its ecommerce platform. With this in mind, they worked together to implement a fresh, digital optimization strategy. Firstly, they conducted a thorough test hypothesis to identify ecommerce pain points. This included delving into the overall user experience, such as product discoverability and key conversion pages. Next, they developed a comprehensive testing strategy to target conversion rates and increase engagement. Then, with the use of data and analytics, they were able to track the momentum of these changes, making all the necessary adjustments. This strategy helped drive a 74% increase in conversion rate in just a few months. Other initiatives included email marketing, creating better landing pages, then tying everything together with PPC campaigns, SEO and paid social. These new processes drove revenue from £2mil to £10mil in less than 3 years, simply through smart marketing and optimization online.
"Klevu is seamless and works. They are always on the hunt for new technology to give their customers the edge. That on its own keeps us wanting to recommend it."

Pivoting to Success
CameraWorld originally relied on Elasticsearch to power their online search and discovery. It wasn't able to recognize the difference in camera lengths or provide any relevant results when abbreviations were entered into the search bar for specialist items. As such, finding second-hand items alongside new ones was virtually impossible – until Klevu. By investing in Klevu's innovative AI search technology, they were able to tackle these issues with impressive results.
With a decrease in bounce rate of 20.5%, CameraWorld saw an unprecedented surge in customer loyalty and engagement. Since implementing Klevu, they've had no more complaints. Search is lightning fast, makes customers happy and has dramatically improved PPC acquisition and retention.
​​By connecting Klevu and Google Analytics, CameraWorld was able to get an accurate representation of their customer's search data. This allowed them to focus their PPC campaigns more accurately, based on user interest, resulting in a substantial increase in conversion rates. By capturing search phrases with intention to purchase, they were able to craft targeted advertisements that yielded increasingly loyal customers and improved overall engagement within the store.
Enabled by the groundbreaking power of Klevu AI, CameraWorld is redefining their customers' search experience. Offering an unparalleled ability to accurately and quickly identify related items, Klevu's ability to recognise and make similar, complex product recommendations, with minimal manual input, demonstrates just how efficient retailers can be with the latest technologies. Pushing ever further ahead of competitors, CameraWorld are driving customers towards success with every step.
Ecommerce Search & Discovery Audit
Uncover growth opportunities for your ecommerce business
Future Focus
For CameraWorld, a retail powerhouse, the future of search and discovery begins with Klevu – and the sky's the limit in terms of what they can do. Already leveraging Klaviyo's email marketing platform to drive 20% of their revenue, CameraWorld is now ready to take full advantage of Klevu's integration capabilities with Klaviyo. This allows them to bind search activity to customer profiles, and enrich their flows with personalized Klevu search recommendations.
CameraWorld is soon to launch a new trade-in module, which will allow customers to look for used alternatives that have a close match with further limited information, thanks to the intelligent data matching capabilities offered by Klevu. With access to its powerful search algorithms, CameraWorld can maximize every search query and give their customers an unbeatable user experience.