Search-powered product recommendations eliminate out of stock issues during peak, and increase revenue by 6%
36%
increase in search transactions
11%
increase in transactions from PDP
8%
increased revenue from PDP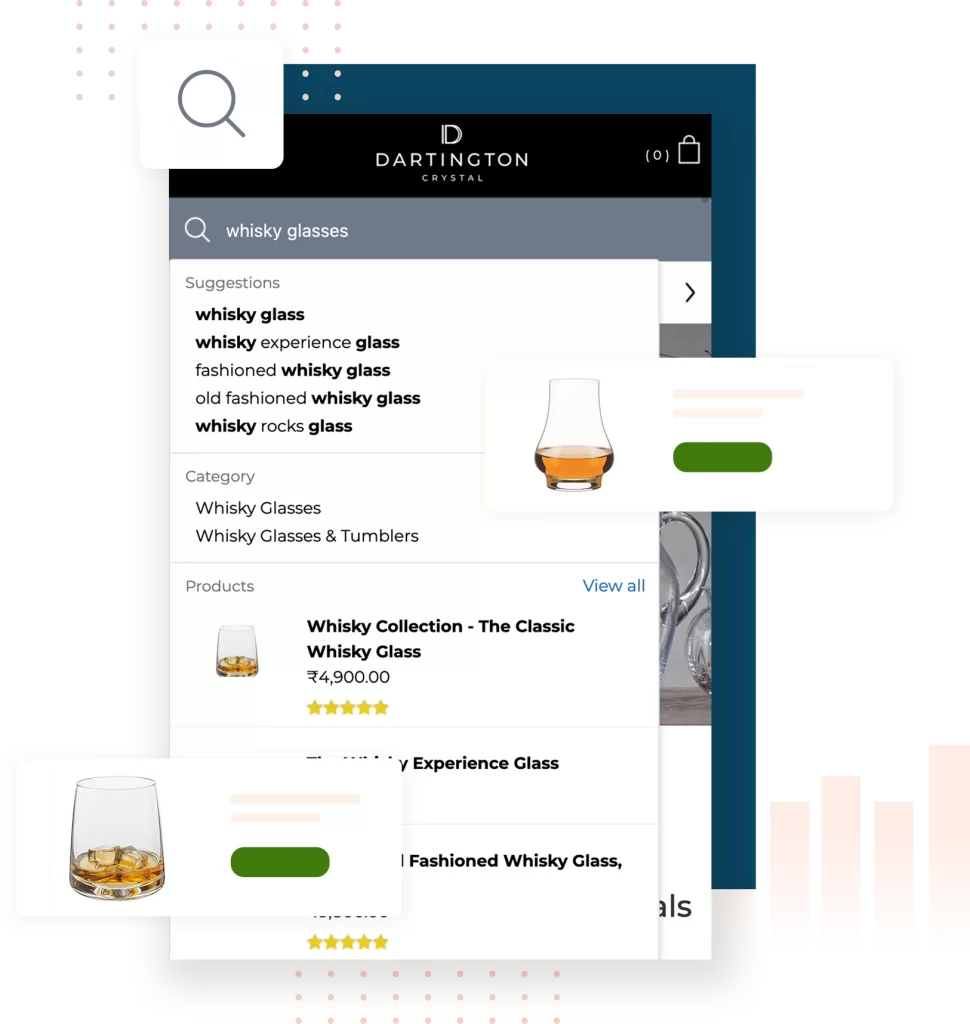 Platform
Magento - Adobe Commerce
Dartington Crystal is iconic and has been the home of British handmade crystal, mouth blown crystal glassware and homeware since 1967. The heritage British brand started trading online in 2013 and began to level up their Ecommerce tech stack in preparation for the holiday season.
Dartington Crystal had previously used Magento native search functionality and Nosto for product recommendations. Native on-site search was slow, and it couldn't support the complex rules that the business has for product exclusions, such as items that can't be displayed online, or handling out-of-stock items.
For product recommendations, Dartington Crystal had been using the same provider for many years and the team were curious about how using a single provider for search and product recommendations could impact conversion and minimise manual work during the busy peak trading period.
Dartington Crystal used the Klevu Magento integration and went live with Smart Search and Smart Recommendations very quickly.
"We chose Klevu because it was so easy to implement. We really liked the native templates available and the faceted navigation for search results. I'm so glad we switched to Klevu, seeing the results. We have seen continued growth this year using Klevu, even during times when there may have normally been natural dips in sales. Klevu played a significant role in this."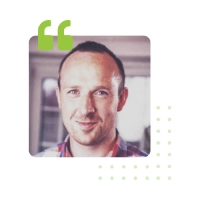 For the Dartington team, managing product visibility is now fast, easy and mostly automated, using a customer-centric AI that's been purpose-built for Ecommerce. The Dartington Crystal website is optimized for maximum conversion this peak season. In addition to the improved relevancy and website experience, the changes make gifting journeys seamless, and never promote out-of-stock items to shoppers.
In addition, performance analytics are proving useful for making and validating decisions about what to stock online. By analyzing search terms without any results, the team has been able to expand the product range. And monitoring the most popular products helps to maintain the marketing strategy, making it easy to quickly switch what's being promoted on paid marketing channels to align with what's selling on-site.
The value of individual products has also improved significantly, meaning that the right products are being shown at the right times, that may have not surfaced otherwise. This is a great example: A 'Single Dimple Old Fashioned Whisky Glass' was clearly something customers wanted, but just weren't finding on the site. After Klevu Smart Recommendations, revenue from that product increased by 283%.
Ecommerce Search & Discovery Audit
Uncover growth opportunities for your ecommerce business
Feature focus
Search-powered product recs
With Klevu product recommendations, products shown are always in-stock, refreshed and relevant.
Automated 'out of stock' management
30% of the range is out of stock at any one time, so ensuring out-of-stock products are never promoted or in product recommendations banners is key.
Klevu Merchant Center
Make and validate decisions about what to stock online using 'no results' keywords, as well as apply data about best selling products to paid marketing campaigns
Klevu Smart Search and Smart Recommendations together can supercharge your conversion engine and drive maximum revenue this peak trading season.