How Lazy Oaf uses Klevu's Trustpilot integration to increase revenue from search queries by 23%.
23%
increase in revenue from search queries
16%
increase in conversion rate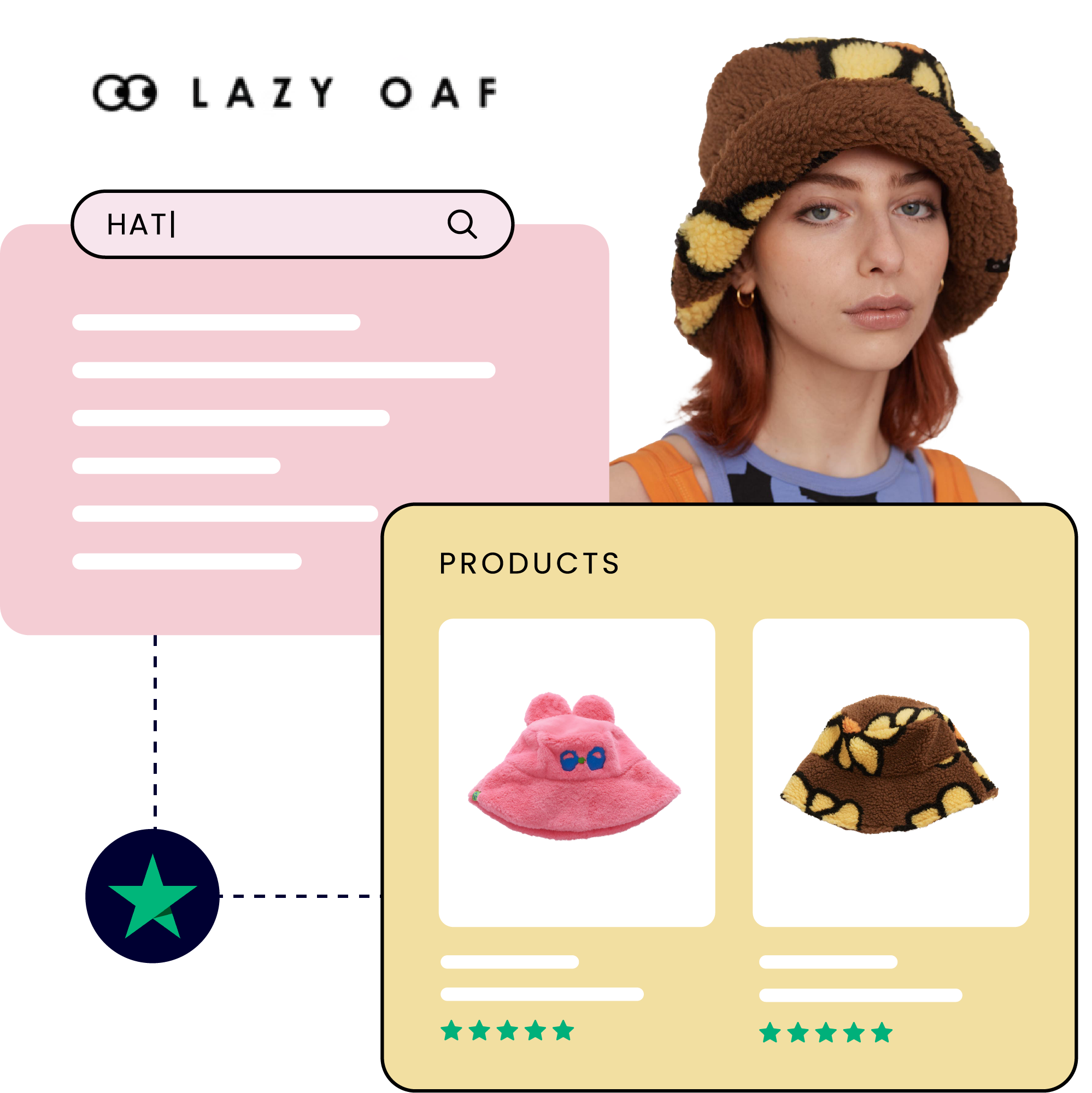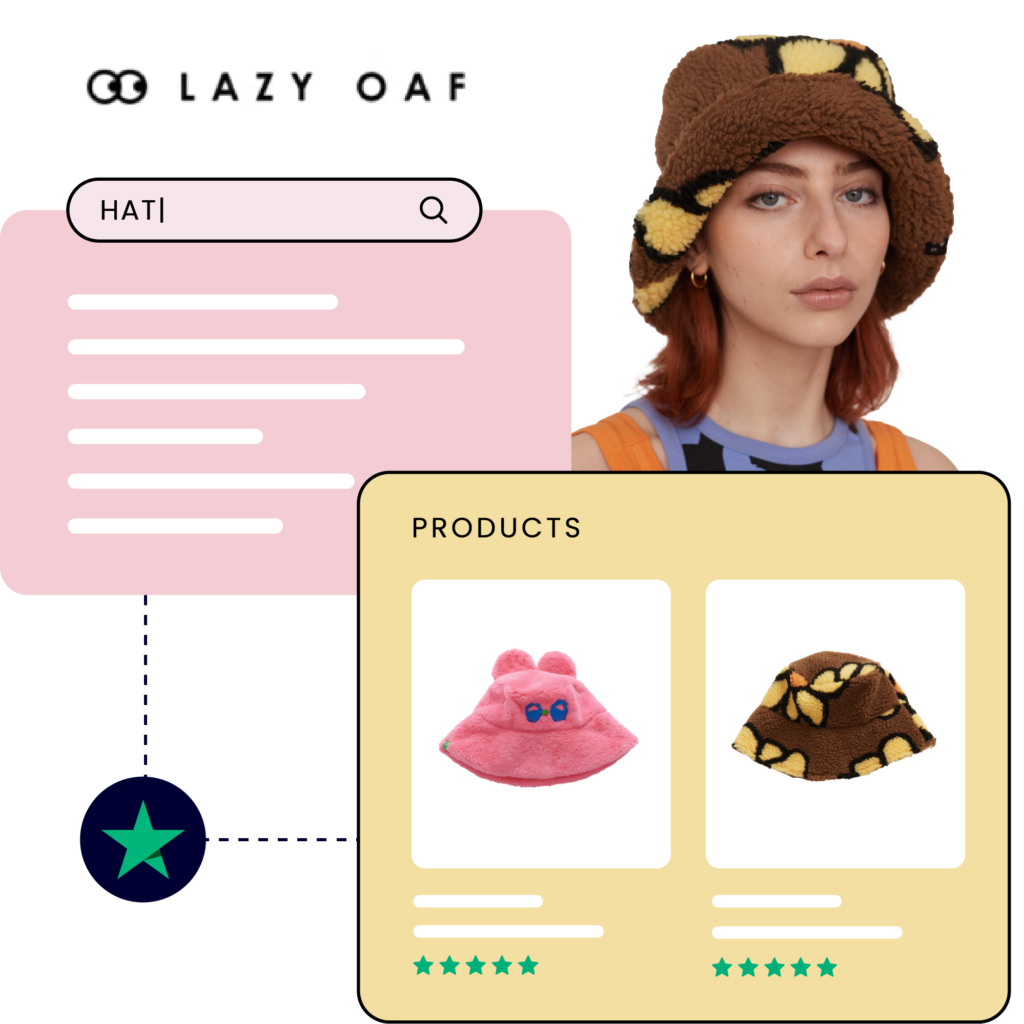 Lazy Oaf is a London-based independent street wear brand that aims to provide customer service that's as personalized and stand out as their products. Lazy Oaf uses Klevu to personalize their customers' online shopping experiences. Klevu's integration for Trustpilot enables businesses to show Trustpilot ratings on product listings and recommendations, and to boost products with higher ratings in search.
"It was important for us to improve our Trustpilot rating and listen to our customers via this platform. We were really happy to find out that both Trustpilot and Klevu could integrate giving us more opportunity to optimize search… It's great to be able to connect apps we're already using, maximizing the output with little input. In a small team, this is invaluable to driving business success."

Using the Integration
Lazy Oaf uses the integration to feed Trustpilot product reviews into Klevu. Klevu's AI uses the review data to promote higher rated products in search to deliver a more personalized online shopping experience. This means that when visitors search for products on site, they're more likely to find the products that are rated highly on Trustpilot.
Search & Discovery Demo & Consultation
Uncover growth opportunities for your ecommerce business
The results
By using Klevu's integration for Trustpilot, Lazy Oaf delivers the most suitable products in search results to visitors. During the testing period, they achieved a 23% increase in revenue from search related queries and a 16% increase in conversion rate during the testing time period.
Lazy Oaf is also using this learning to inform future strategy. Currently, they don't show product reviews on product detail pages (PDPs). But the integration allowed them to test the impact reviews can have on the buying experience by surfacing highly reviewed products at the top of relevant searches. After seeing the positive impact on conversions, they're considering how they might highlight reviews on PDPs in the future.

Your business can also easily recommend more relevant products and showcase your product reviews with Klevu's integration. In fact, Trustpilot customers showcasing their reviews content can see an average cost-per-acquisition decrease of 21%.* Learn more about Klevu's Trustpilot integration and find out how you can get started.