B2B plant retailer Monrovia saw a 50% increase in use of on-site search with Klevu
50%
increase in site search
"No result"
searches significantly lowered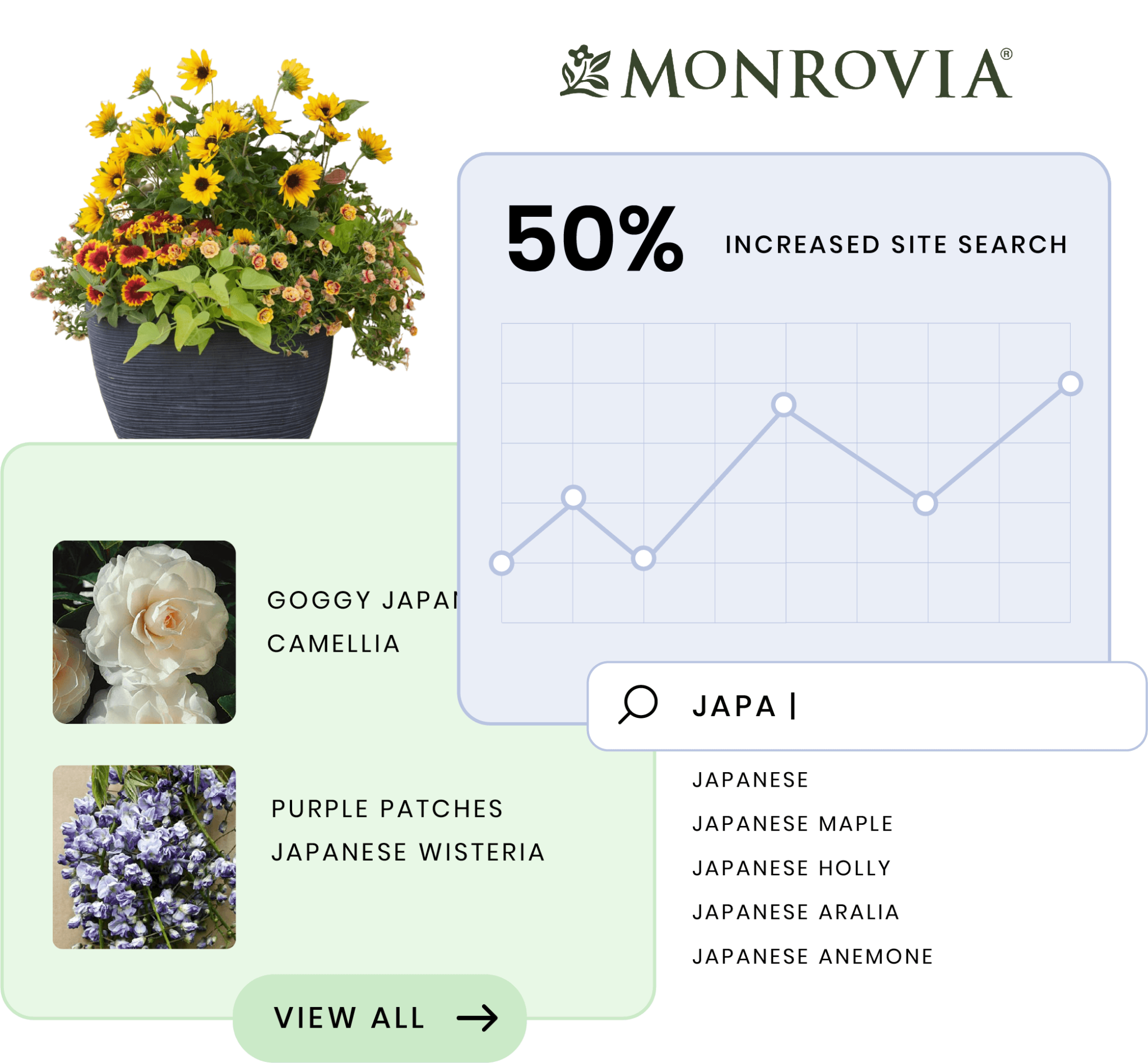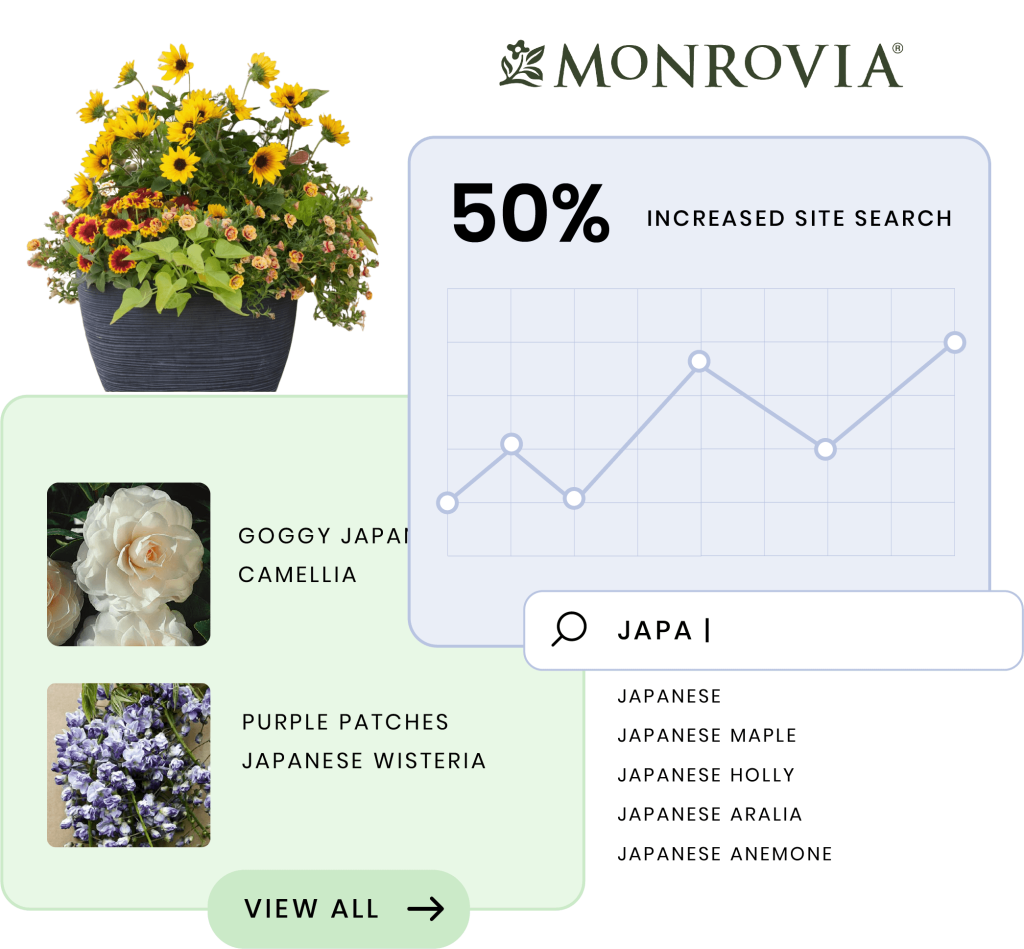 Platform
Magento - Adobe Commerce
Monrovia, the B2B plant wholesaler, serves over 5,000 garden centres and prominent retail chains with its supply. Its D2C site launched in 2014 enabling consumers to buy plants online and have their order delivered for collection from a network of 2,000 independent garden centres.
Monrovia has a large amount of searchable information about plants and their suitability for different regions, growing locations, colour variations and botanical names and wants to help customers find the right plants among the 4,000 varieties it grows.
Consumers, who became increasingly interested in gardening during the pandemic, may not know what type of plant they are looking for, or only know that they want one for a certain situation or of a particular colour. It is this audience that Monrovia wants to understand, engage with and lead along a path to purchase. It also aims to drive custom for the independent stores.
By implementing Klevu, Monrovia have seen impressive results, including:
50% increase in site search
"No result" searches significantly lowered
"The learning aspect of Klevu Search has been a real benefit to us as it's learned really quickly and the system is doing what we wanted it to do from the outset. It has definitely helped in terms of adding more sales."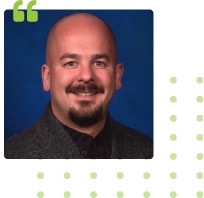 After upgrading from Magento 1 to Magento 2, Monrovia wanted to implement a search tool that was more contextual and returned results based on the specifics of what the shopper searched for. Its previous search tool did not account for spelling mistakes, plant colour differences, or sunlight needs.
After evaluating four different search solutions, Monrovia chose Klevu Smart Search, Category Merchandising and Smart Recommendations for their flexibility and how well the APIs would integrate with its data, as well as cost.
Monrovia found the Klevu integration more straightforward than it has been with some other solutions, particularly since its ecommerce site has a lot of customisation stylistically and a vast amount of information about each product.
Ecommerce Search & Discovery Audit
Uncover growth opportunities for your ecommerce business
The Results
On the consumer side, Klevu is helping customers find the right products through search and navigation. The number of facets and the layout mean consumers can filter results without being overwhelmed with product matches. Site searches have increased 50% and the number of searches returning no results has dropped significantly.
Klevu is also helping Monrovia's wholesale customers since the business is sharing reports from the platform showing the most common terms that consumers are searching on in each geographic area. Klevu has also been a time saver for the team.
After letting Klevu run with recommendation and reviewing the results over the first quarter, Monrovia trusts the system to "do a lot of the hard work". It supplements this with quarterly business reviews to add phrases to reduce searches returning no results.
The Klevu AI is also left to control the majority of the merchandising and categorisation.