How The Cambridge Satchel Co leveraged Klevu AI to achieve 3x conversion rates
34%
increase in site visits where customers have used search
3X
conversion rate for shoppers that are using search across the UK, US and EU sites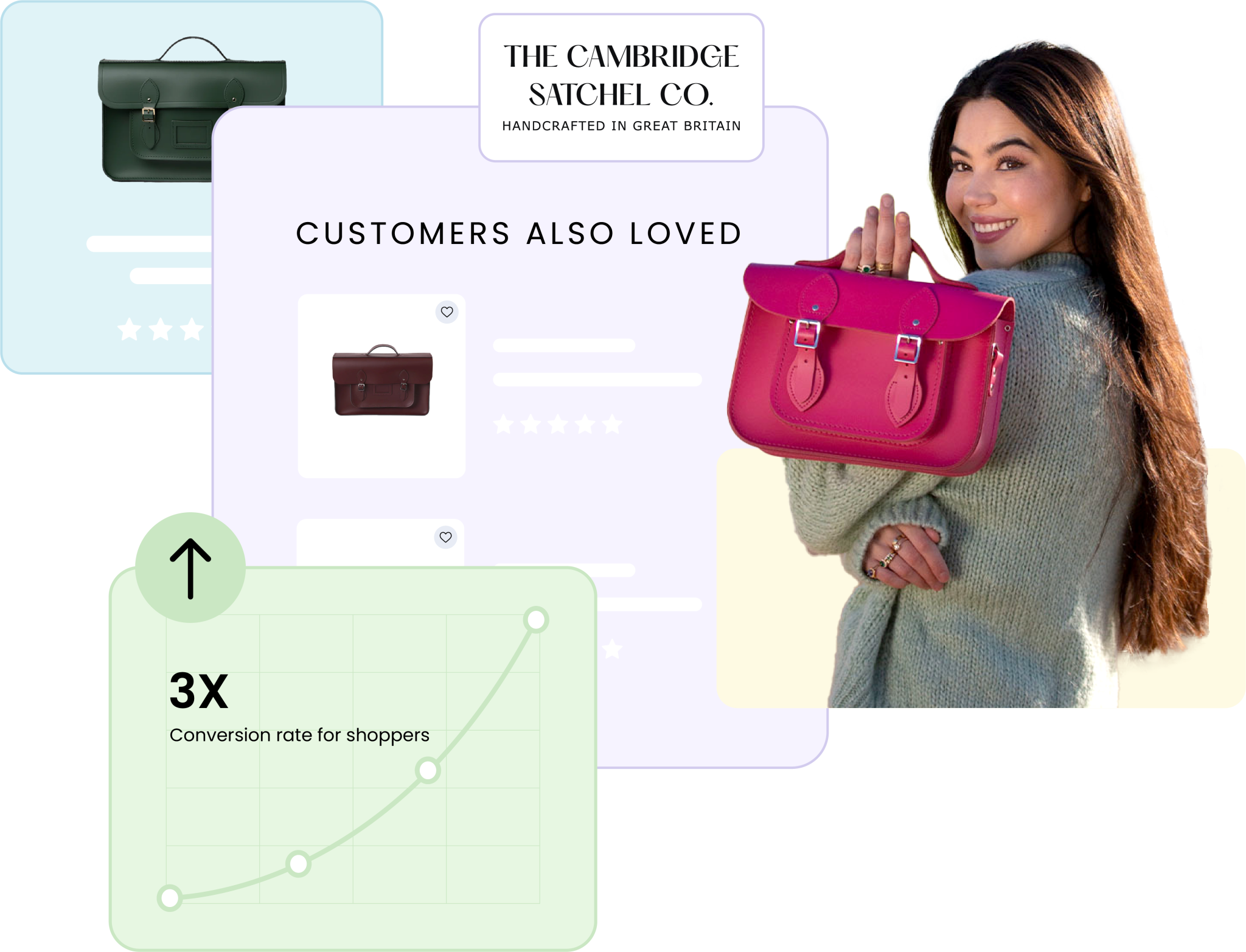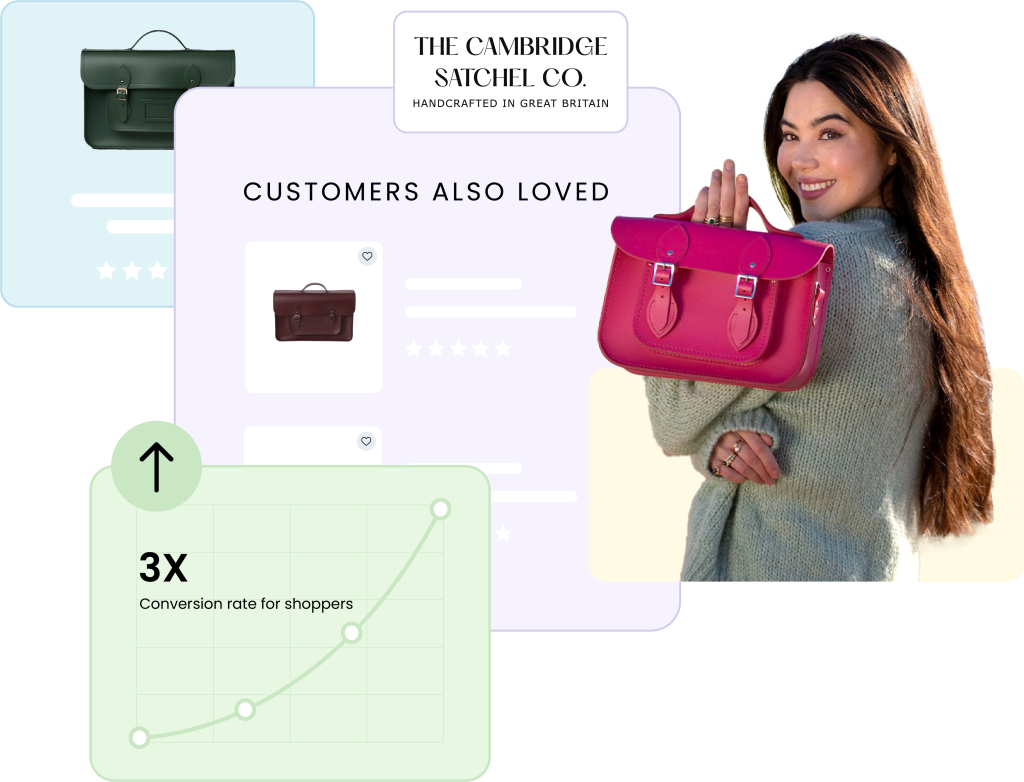 The Cambridge Satchel Co has been making hand-crafted leather satchels and bags since 1991. Its premium products are sold online on ecommerce sites for the UK, US and EU markets, as well as through bricks-and-mortar stores in Cambridge, Edinburgh and London.
Following a review and investigation into a number of solutions, it was decided to implement Klevu search, merchandising and product recommendations as an upgrade and substitute for the native functionality of the Shopify Plus platform. The Cambridge Satchel Co's agency worked with the brand on the implementation, with the solution going live a week before Black Friday.
The Cambridge Satchel Co has a small trading team so a lot of the merchandising work is left to the AI unless there's a particular reason to intervene. The brand manually adjusts Klevu to start ranking up product to the top spots when there isn't any historical data around a new product or in cases when the algorithm doesn't know to drive demand, such as in line with a PR campaign. "It is very easy to use," says Shakery. The brand also uses Klevu's Klaviyo integration for personalizing emails and segments with search data.
The brand incorporates Klevu product recommendation blocks on product pages, in the cart, on the blog, and at checkout. The Cambridge Satchel Co receives a high proportion of new customers online every week and wanted to make a distinction between how new and returning shoppers saw its site and how they are led through to purchase. The brand also wanted to understand which customers are making a purchase for themselves and which are looking for a gift.
The ability to put recommendation blocks anywhere on the site and to use granular rules has enabled The Cambridge Satchel Co to use more segmentation in terms of where recommendation blocks appear and what shoppers are shown.
"Generally we find that customers visit between four and six times before they convert because we sell a premium product, so having that more familiar view of products they've already looked at when last on the site is going to improve our conversion rate for returning customers significantly."
The Cambridge Satchel Co is working with its development agency to ensure that it is implementing all of the best practices within Klevu, including working with Klaviyo to incorporate search abandonment into the Shopify Flow. The brand is also working with Klevu on A/B testing to really understand whether the AI or its own manual interventions are driving better conversion.
Klevu's ongoing support has made a big difference to how the brand uses the solution, with the company helping it achieve "some really great results."
The Results
The brand has seen results from the localisation work on its UK, US and EU sites. Click-through rates on all three sites has increased as navigation have become more personalised. It has also raised conversion rates, especially in the EU which was "at the low end."
By implementing Klevu, The Cambridge Satchel Co have seen impressive results.
34% increase in site visits where customers have used search
3x conversion rate for shoppers that are using search across the UK, US and EU
Ecommerce Search & Discovery Audit
Uncover growth opportunities for your ecommerce business