London '23
Discovered London Conference On Demand
A gathering of the brightest minds in ecommerce and product discovery. Enjoy full length videos of all of the presentations here. See you next time!
Thank you for joining us

AI and Discovery: What's Now, What's Next?
Niraj Aswani (Klevu)
AI is changing the way we discover information and solve complex problems. In this topic, we will explore the current and future state of AI in discovery.
The playlist

A/B Testing and CRO – A Lesson from Seasalt Cornwall
Jana Lindner and LJ Hazzard, (Seasalt Cornwall)
In this talk, LJ Hazzard and Jana Lindner from Seasalt Cornwall discuss their focus on user experience and website optimization.

Unlocking the Potential of Personalisation
Vitaly Friedman (Smashing Magazine), David Mannheim (Made with Intent), Rasmus Houlind (Author: Hello $FirstName, Agillic), Gianfranco Cuzziol (Natura & Co)
Join industry experts in this conference panel to learn about the best practices for unlocking the full potential of personalization in the digital age.

Discovering New Markets
Iris Schiefer(Bigcommerce), Gavin Williams (Creed), Diego Fria (Stussy), Josh Duggen (Vervaunt)
Join industry experts on the business track to learn about discovering and entering new markets. Gain insights on different approaches to market research, cultural understanding, localization, and many more.

Importance of Relevance in Search and Recommendations Usability
Vitaly Friedman (Smashing Magazine)
This tech track lecture will highlight the importance of relevance in search and recommendations usability. Learn about best practices for designing and implementing effective search and recommendation engines.

Customer Service Starts at the Digital Experience
Jo Causon (Institute of Customer Service)
Learn about the importance of the digital experience in customer service on the business track. Discover best practices for designing a positive digital experience that meets consumer needs.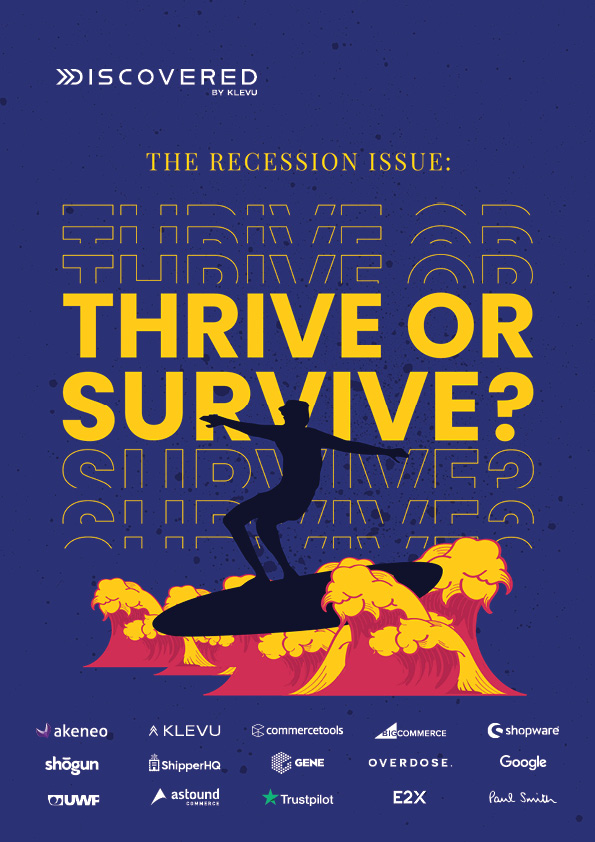 Exclusive NFT eBook
Discovered Magazine Q1 2023
Claim your Discovered Magazine Q1 2023, an exclusive NFT eBook for the Discovered Community. Only 250 available!

Pushing the Boundaries: Gathering Requirements for Search & Discovery
George Linton (By Association Only), Pete Robertshaw (Space 48), Liam Quinn (Vervaunt), Rachel Doe (Klevu)
Join industry experts in this tech track panel to learn about gathering requirements for search and discovery technologies.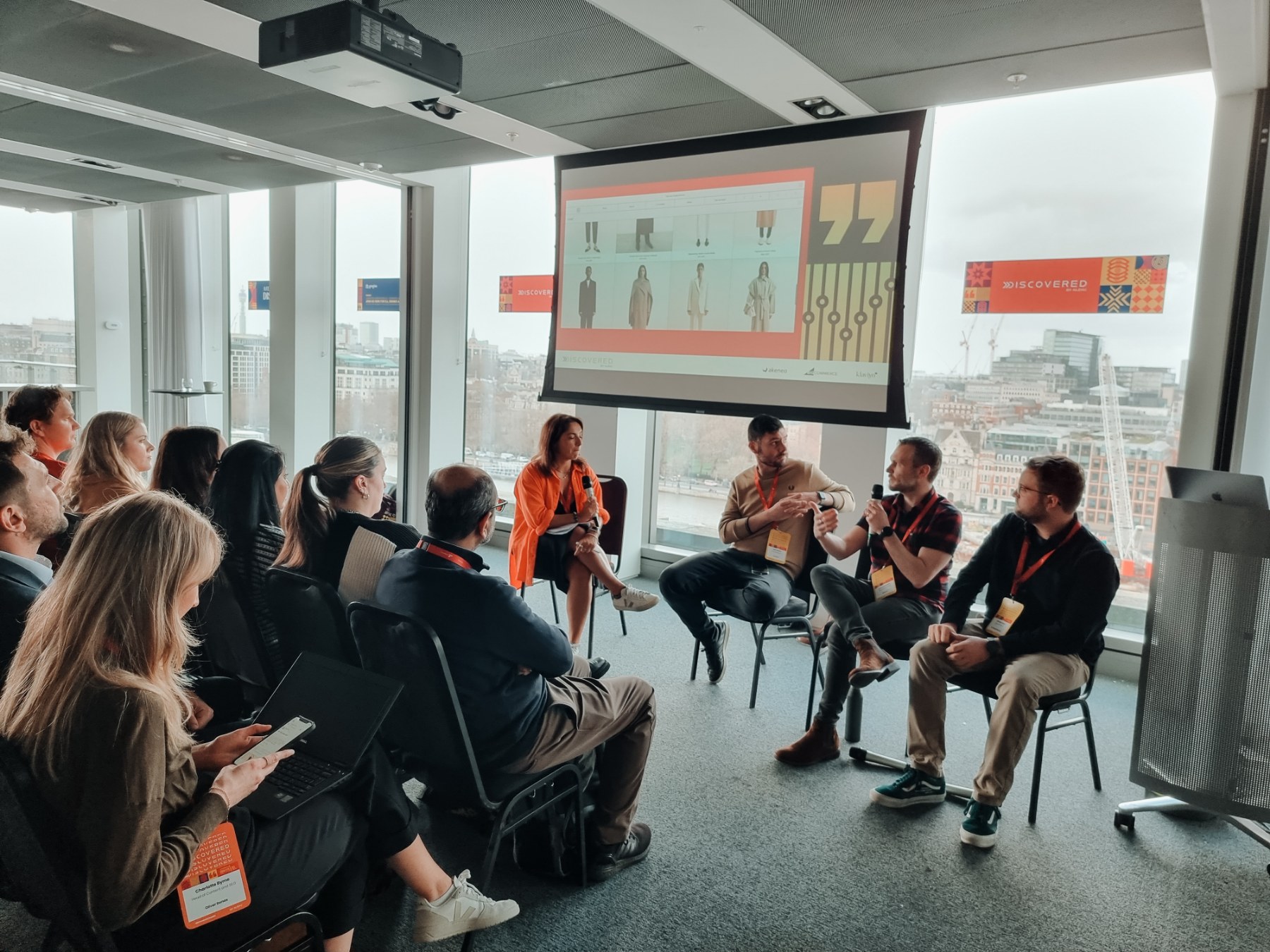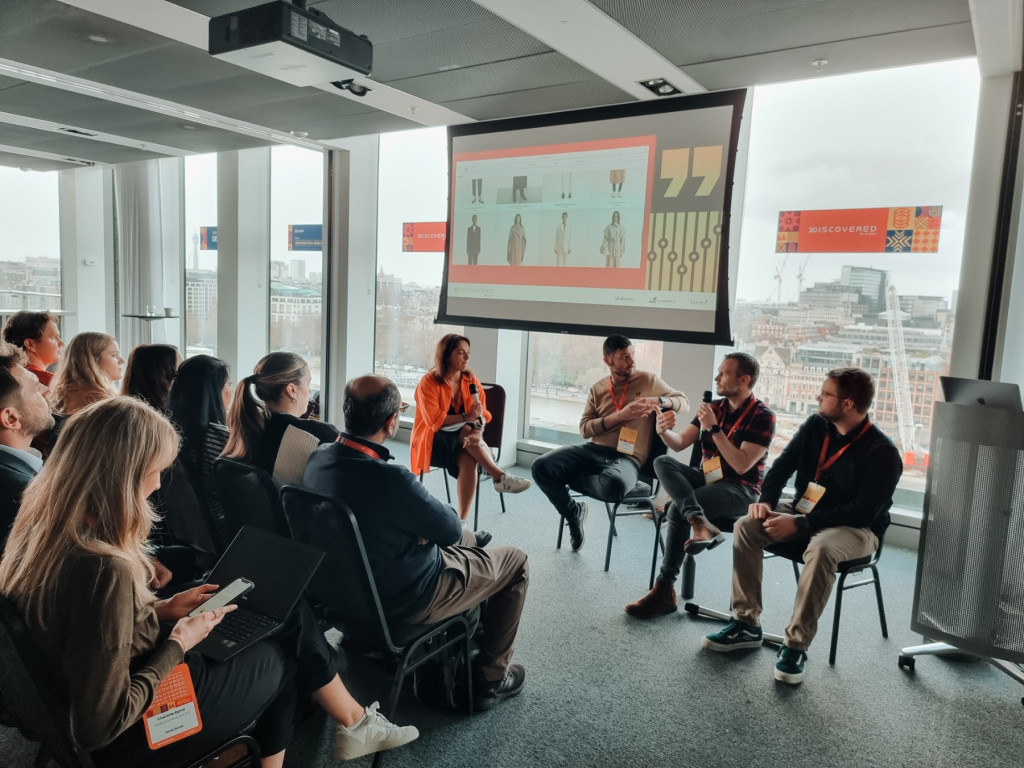 Stories from the Front Line: Three Different Perspectives
Janis Thomas (Look Fabulous Forever), Mark Hammond (Heal's), Yuvraj Singh (EPAM)
In this business track lecture, three industry professionals will share their stories from the front line of their respective fields. Each speaker will offer a unique perspective and valuable insights gained through their experiences.

How to build product discovery experiences lightning fast with web components
Juha-Pekka Rajaniemi (Klevu)
Looking to improve product discovery experiences? Join the tech track, and explore the benefits of web components for lightning-fast product discovery experiences.

Accelerating composable commerce: La Perla
Lee Longhurst (La Perla), Alex De Fusto (BigCommerce)
Join the lecture on accelerating composable commerce! Learn how composable commerce can help your business stay agile and adapt to changing customer demands.

OpenAI in Action: Search & Chat
Nilay Oza (Klevu)
See OpenAI in action and discover the benefits of using natural language processing and machine learning for faster response times, improved accuracy, and increased customer engagement.

The Future of Discovery: Chat GPT, Open AI, Conversational Commerce
Nilay Oza (Klevu), Dom Selvon (E2X), Sophie Seaton (Underwaterpistol), Jakub Halva (Tom & Co)
Join our conference panel on "The Future of Discovery: Chat GPT, Open AI, Conversational Commerce" to learn about AI advancements transforming product discovery.