Magazine
Peak Trading and Holiday Planning Edition
As we emerge from the tremors of the global pandemic that struck in 2020, there has been a noticeable shift in consumer behavior with a remarkable spike in online shopping.
What's inside?
This 57-page guide features information about:
Last-minute tips to optimize product discovery for peak
Getting more shoppers past the buy button with one-click checkout
Tips for handling subscription
Omnichannel operations, the backbone of BFCM
Transform your returns into exchanges
How to answer customer questions in minutes, not days
This eBook includes every checklist of solutions needed to optimize your website during one of the busiest seasons of the year. If we learned anything from last year, one thing is that we should be prepared for early shopping, more orders, and the unexpected.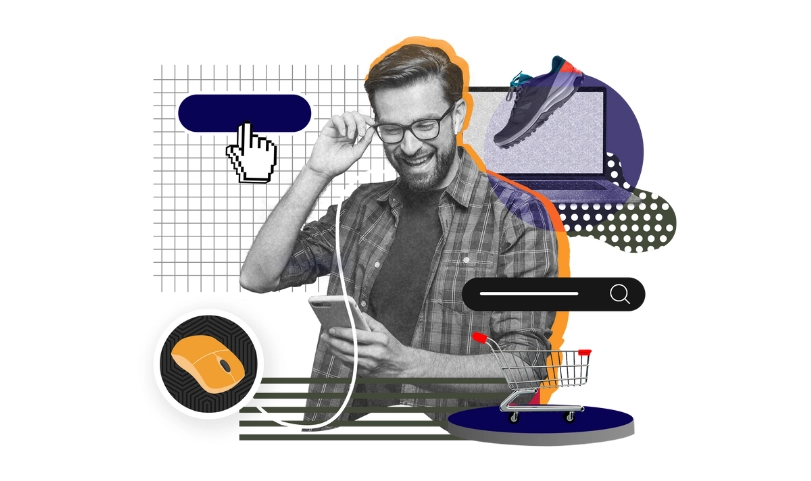 Executive Summary
A report from the U.S. Census Bureau showed an impressive 4.3% increase in ecommerce sales from Q1 to Q2 2021, setting a new record for the largest quarter-on-quarter rise ever seen.
This surge is predicted to persist for at least the next two years as shoppers continue to gravitate towards digital platforms for their holiday shopping needs due to its convenience and accessibility. To stay ahead of the competition and thrive amidst this new environment, businesses must take proactive steps to further improve their online presence and optimize user experience.
By providing customers with more detailed product information, relevant promotions and special offers, as well as secure payment options they can ensure they meet customer demands while still pushing forward their own business goals.
This year, it will be vital for businesses to have operations ready to handle increased demand and prioritize customers through personalized offerings— including fulfillment, product discovery, shipping and return policies, optimizing the checkout page to reduce abandonment, collecting and showcasing online reviews, delighting customers with modern loyalty programs and rewards, and making customers feel understood with creative marketing strategies. Each stage of the buying journey offers an opportunity to create a great experience for online shoppers.
Download this edition to work your way through some of the most used technology by millions of retailers globally and their checklists of what you must have in place for full optimization during peak season.
Table of Contents
Checklist 1: Search, merch and discovery
Checklist 2: Troubleshooting cloud hosting
Checklist 3: Tax and automation
Checklist 4: Omnichannel
Checklist 5: Marketing automation and SMS
Checklist 6: Reviews and user-generated content
Checklist 7: Loyalty and rewards
Checklist 8: Messenger marketing
Checklist 9: Subscription commerce
Checklist 10: Buy Now, Pay Later (BNPL)
Checklist 11: Warranty and product protection
Checklist 12: Checkout optimization
Checklist 13: Shipping
Checklist 14: Customer service
Checklist 15: Turning returns into exchanges