Ebook
AI Search & Merchandising Buyer's Guide
A buyer's guide detailing a joined up approach for ecommerce revenue generation.
Navigating the dynamic terrain of ecommerce can be daunting, especially when consumer expectations are constantly escalating. At this intersection of challenge and opportunity, how can your business stay ahead?
The key lies in leveraging advanced AI in your search and product discovery technologies, and we're here to guide you through it.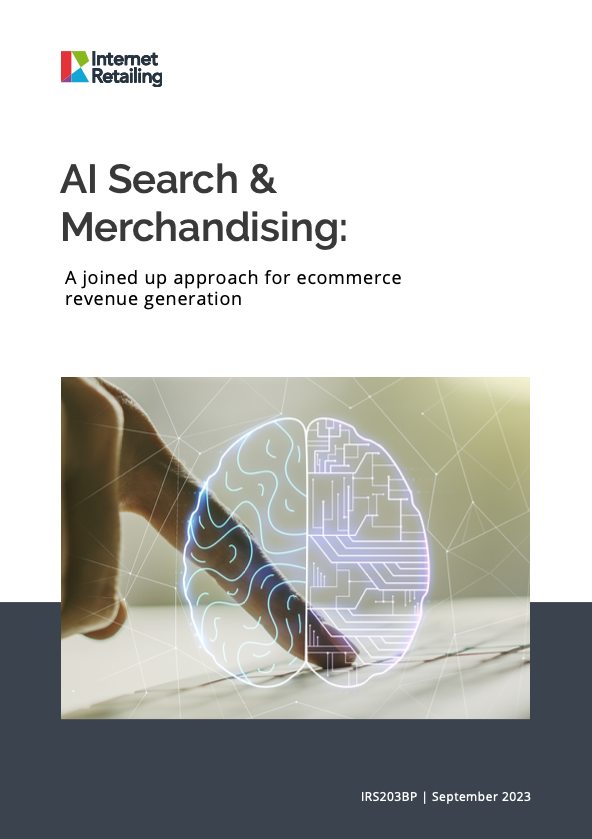 What's inside?
Expert Commentary: Receive firsthand insights from Nilay Oza, Co-Founder and CEO of Klevu, on how AI is redefining the ecommerce landscape.
Proven Strategies: Discover how Klevu's AI-driven solutions, from personalized search capabilities to intelligent recommendations, have bolstered client conversion rates to rival those of ecommerce giants.
Explore cutting-edge technologies
Seamless Integration: Understand the adaptability of Klevu's MACH-Certified platform, ensuring compatibility whether you're operating on a legacy system or have transitioned to modern digital infrastructure.
Enhanced User Experience: Dive into how Klevu harnesses machine learning and natural language processing to understand consumer intent, refine product offerings, and deliver remarkably human shopping experiences.
Beyond Transactions: See how AI transcends traditional search functionalities, enabling conversational commerce that mimics the nuanced interactions buyers have in physical stores.
Continuous Evolution: Learn about the evolution of your shoppers' ecommerce journeys. With AI, your strategies can dynamically evolve, informed by ongoing learning from customer interactions and market trends.
AI is not just a tool—it's a strategic partner capable of catapulting your ecommerce business into new realms of success. Don't let your business be left behind in this AI revolution. Download the comprehensive guide now and embark on a journey toward a more intuitive, engaging, and successful online retail environment.

Fill in the form to download the guide.