Event
Retain & Sleigh: Unveiling the Klevu & Klaviyo Integration
Join Klevu and Klaviyo for an epic Christmas Party.
Are you ready to navigate the slopes of customer loyalty with Klevu and Klaviyo?
It's the most wonderful time of the year, and we've got the perfect reason for you to celebrate! In a cosy winter ski lodge, we'll be unveiling the new Integration which lets you supercharge your Klaviyo experience with Klevu AI power. We'll then be getting into the festive spirit with drinks, canapes and festive cheer all night long! We have some fabulous speakers lined up.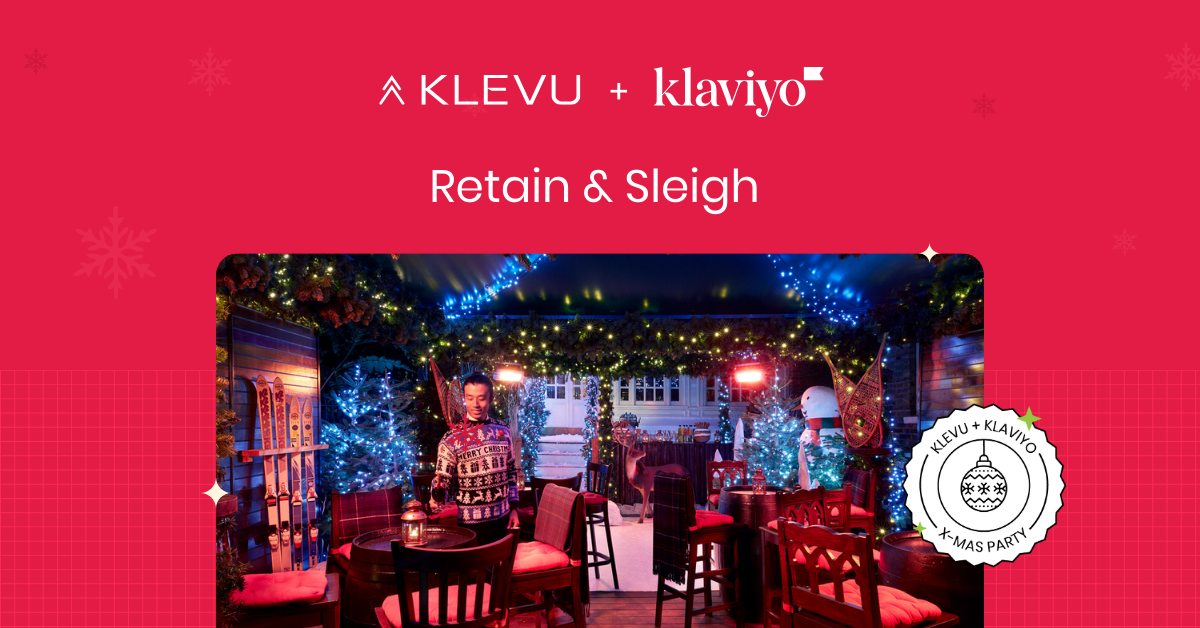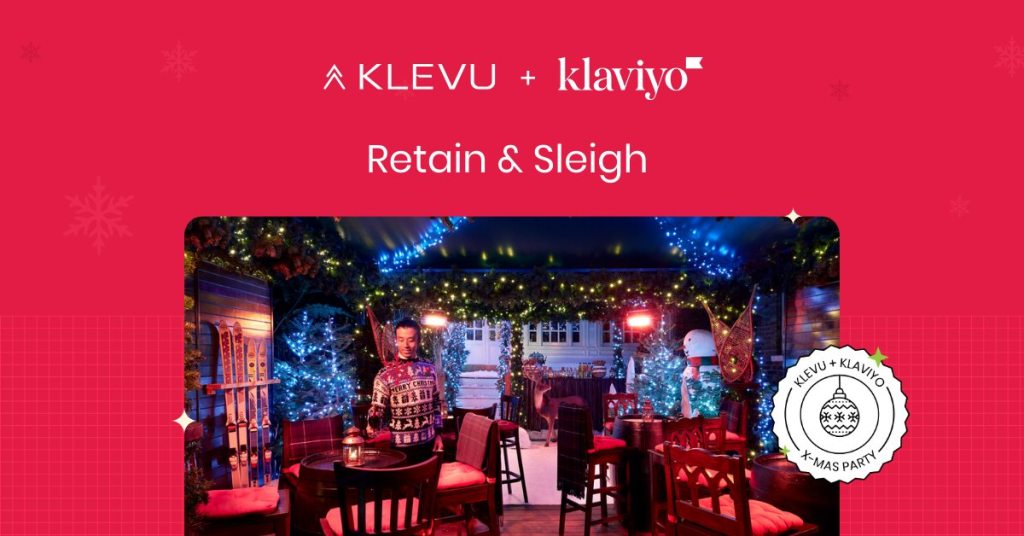 When: Tuesday 19th December 2023, 6.00pm onwards
Where: The Ski Lodge, The Montague on the Gardens Hotel
'Tis the season for mingling with industry experts, partners, and potential collaborators. Who needs a better excuse to relax and unwind after the madness of Black Friday, Cyber Monday! We're dashing through the year, celebrating the festive season, and ringing in the new Klevu <> Klaviyo integration.
Meet the Speakers
Joining the Klevu and Klaviyo team on the panel will be Sarah Shakery and Daniel Jones-Wheat.


Spaces are limited. Save your spot today!
Make sure you stick around for our epic afterparty, sponsored by Mollie and Gorgias!