Pinpoint

Pinpoint is an Adobe Commerce and BigCommerce agency with award-winning work in their portfolio. Going beyond just eCommerce, they develop strategies, code websites, drive customer engagement and plan for growth from go-live and beyond. With a customer-centric approach at their core, since 2010, they've worked with leading UK and international brands including
major Premier League Football Clubs, Casio, Osprey Europe and Regis Salons.
Learn more about Pinpoint HERE.
Partner Spotlight:
As part of a new interview series, we wanted to invite one of our key partners, Pinpoint, and more specifically their owner, Lewis Sellers to answer some questions on our blog. Lewis and Pinpoint have helped us deliver very positive search improvements to a number of their clients, including The Soccer Store, The Green Reaper and MonsterShop.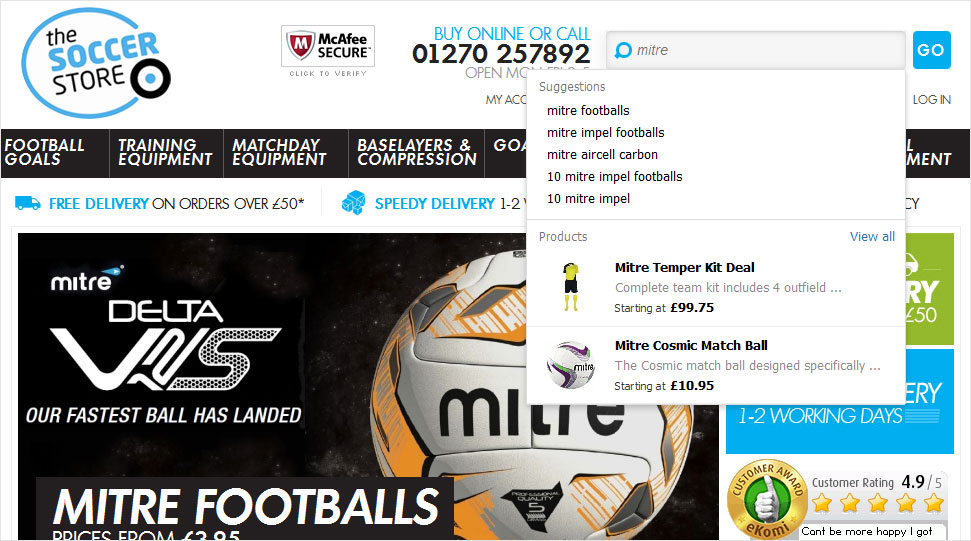 Pinpoint are a full-service eCommerce agency, specializing in Magento design and build projects and digital marketing consultancy. They have a core team of 14 and work with merchants of all sizes from all over the world.
We asked Lewis a number of questions about Pinpoint, their clients, their team and about their experience of being a Klevu partner so far.
Tell us a bit more about Pinpoint – when did you start the agency? Why did you start the agency? How big is your team etc.
I started Pinpoint in 2010, after running (and eventually exiting) an online retail business for several years. We had experience running some of the stores on Magento Community and, when we finally sold the business in early 2010, I made the decision to continue working with the platform and started a web development agency. Back then we worked with a few different platforms, but in 2013 we made the decision to focus solely on Magento, as this was where our core team's expertise was, along being the most scalable and powerful solution we'd worked with.
We're currently a team of 14 and we're headquartered in Harrogate – although we do have a number of people working full-time remotely, ranging from the Isle of White to Mexico. Our team are all fairly senior and have different areas of expertise – as we offer digital marketing services as well. All of our developers are highly experienced with big sites and they all have at least one Magento certification.
We've grown a lot recently and we've started working on some really nice stores – our client, The Discovery Store, was a finalist for the Best eCommerce Launch at Magento Imagine 2016 and we also recently won Best in Ecommerce (Agencies Under 40 Staff) at the 2016 RAR Awards in London.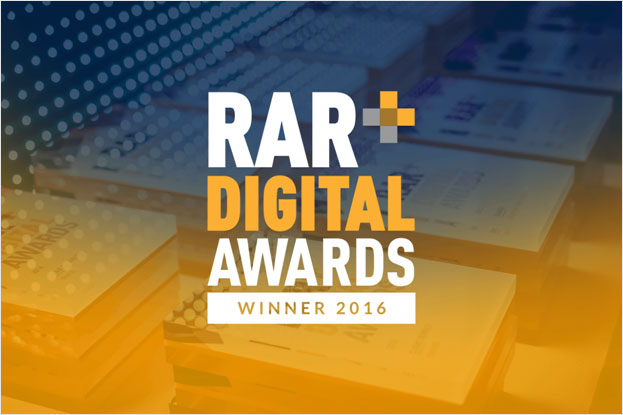 How big are the clients you work on and what kind of projects do you most commonly work on?
Our clients range in size massively, from ambitious eCommerce startups, to well-known high street retailers. I'd say the average size of our clients is £2.5m – £7.5m online turnover with an offline presence – and we help them with everything from systems integration to organic search marketing.
How much work have you done with Magento 2?
We're currently working on three Magento 2 projects and so far we've found it to be 'ok'. It's definitely taken a long time to get our heads around in places, but I'm confident that we'll be as comfortable with it as Magento 1.x soon.
The first of these stores will hopefully launch in August – which we're really excited about. The other two are a bit bigger, so they're a few months off yet.
Which third party extensions do you consider key for your clients (other than Klevu of course ;))?
Obviously Klevu is near the top of the list 🙂
We use quite a lot of third party extensions and have a list that we tend to recommend to our clients either when we take on a new site build, or when we take them on as a retainer client.
Here are five of the ones that we use the most:
You've integrated Klevu with lots of stores – how did you find the integration?
The integration for Klevu is really easy – we've not had any issues when we've integrated it at all (on roughly 10 stores). We're also in the process of doing an integration of Klevu with a Magento and WordPress store which share the same search box and the team at Klevu have been fantastic too.
Klevu's excellent support has been really valuable for us so far.
What was the reason you chose to use Klevu over other search technology?
We wanted to use Klevu because of its data enrichment capabilities and it's merchandising features (both in terms of self learning and manual merchandising). Our clients also really like the reporting dashboard, which provides lots of details and allows it to be customized really easily.
We also really like Klevu's use of natural language processing, which has solved a couple of issues we've had with complex product names.
What kind of results have your clients seen from implementing Klevu?
Our clients have all seen really positive results after implementing Klevu, including uplifts in revenue and conversion rates from search and reduced bounce rates. All of our clients have been far more satisfied with Klevu than other solutions – things like the reporting dashboard and the improved weighting for products and categories make a big difference to them.
Lewis is the owner of Pinpoint, who are a leading UK-based Magento agency. In addition to Magento development, they also provide managed SEO, paid search and integrated digital retained services for retailers of all sizes.
Lewis has been working in eCommerce for over 8 years, both as a merchant and as an agency.