Blog
Introducing Personalized Search – Trending and Recently Viewed Products
by Klevu on
Here at Klevu, we are extremely excited to announce the introduction of a feature that we've been working on for a number of weeks now – the addition of personalized product promotions at customer-level.
This brand new feature allows for the promotion of products that a customer has already interacted with, by promoting trending and recently viewed products to the customer when they click on the search box and activate the search function – in the same way we already do with recent and popular queries.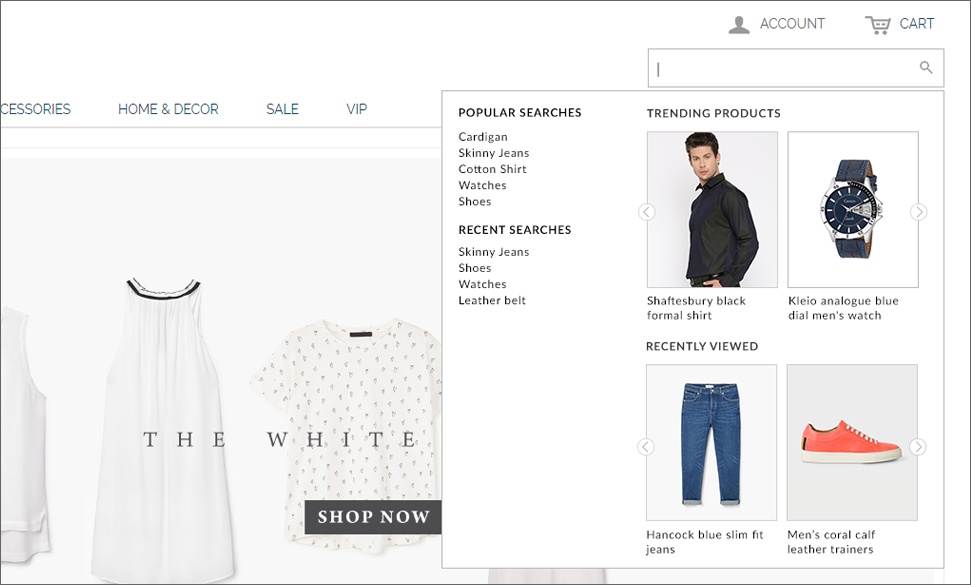 This brand new feature will be available for Klevu Premium+ and above customers and can be enabled from the Klevu Merchant Center account, as per the below screenshot. This new feature is just the latest in a wide range of brand new capabilities added to our core solution, with other recent additions including query-level visual merchandising, banner ads and our dotmailer integration.
The recent and most popular queries and products can also be displayed in the same interface, as per the above screenshot.
If you would like to discuss this new feature or any other aspects of Klevu, please get in touch with our account management team.